Slept for 3hours plus & woke up for school.

Had my Supp paper yesterday.
It was quite badly done too. Damn.
I really hope i can pass! God pls bless me!


Got back home, eyelid weights a ton.
Wanted to sleep, but some serious issue happened between me & Boyf.
Plus i need to confirm some stuffs, & look for girls for the night event.
So, i'm getting pissed by these when my eyes already half closing.
Messages came in every minute all the way till i got no time to catch a nap lahs!


All models are either at GCA or SIN, really difficult to look for available girls.
Ended up confirming Candy for work only 1hour plus before event starts.
Boyf wanted to 'surprise' me by fetching me off from work,
but the 'surprise' turned out not surprising anymore. Oh well...


Ok. So i quickly get a shower, awful makeup done, & rush out of the house.
A very unsightly Janice!
Met Candy & both of us were obviously late!
Good thing people there are really nice!



Work was pretty fine. Short & simple.
It was for Aids Awareness campaign for HPB.
Self explanatory, we are giving out condoms! HAHA!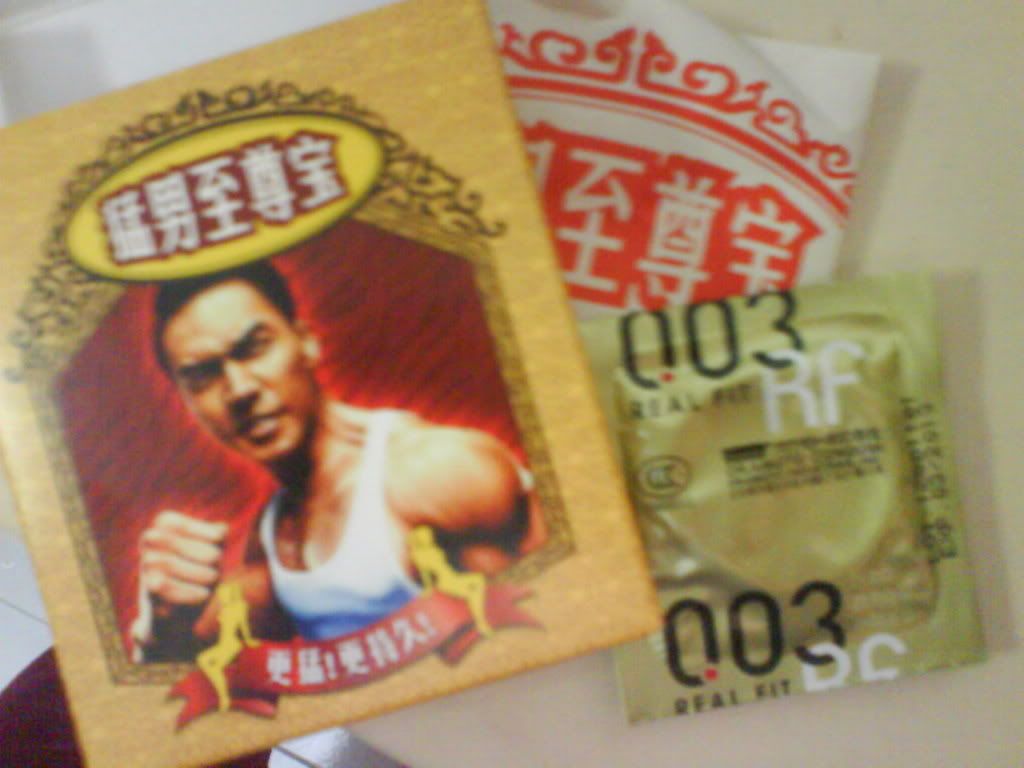 & the funnier part was, we were wearing chinese traditional outfits.

*

*

*

*

*

*

*

*

*

*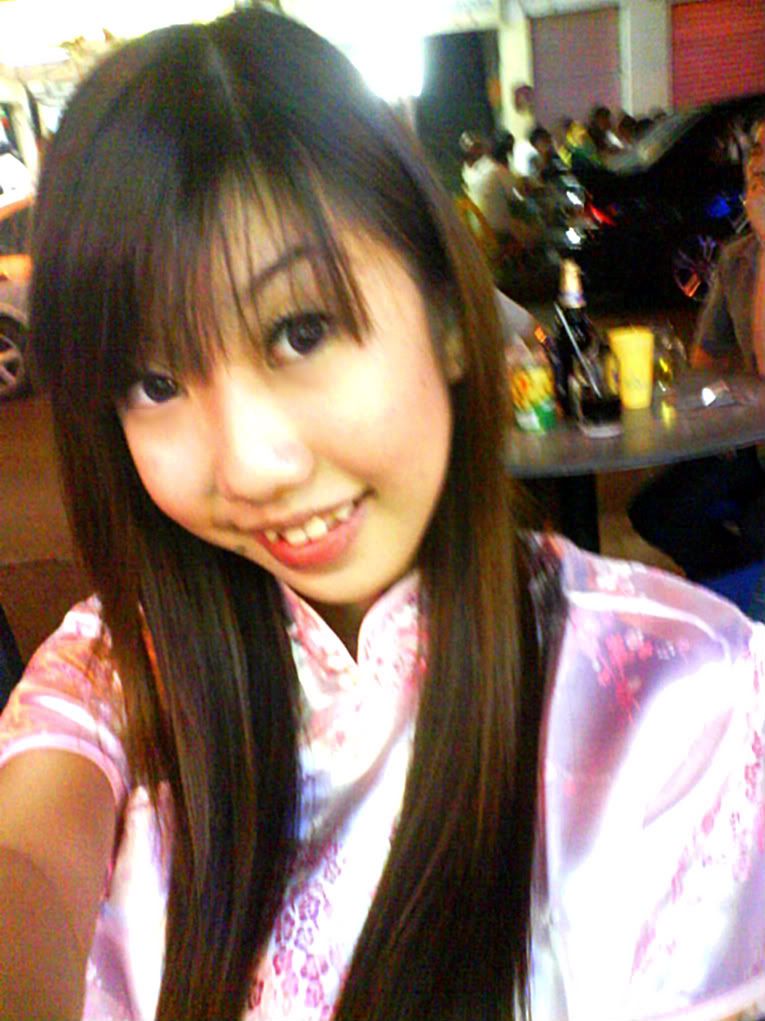 Look at the guy at the background!
He wanted to be in the pic too!
Boyf waited for me to off work. Was supposed to go for supper.
I thought everything was alright already, but hell no.
We talked about that again. & that left me fucking helpless don't know what to do.
He's totally ignoring me lahs. Till the point we settled outside his house's staircase!
Urrggghhh! We talked things out.
Oh no, i didn't talked much.
Everything seems like he's right then what else can i say.
My eyes were closing, stomach was growling, thus mind was not working.
Then he still asked & asked. I'm like some pathetic fuck there!
Can anyone just pity me??


So we kinda settled. & went into the house.
He said he would cook noodles for me but we ended up staring at some soccer score.
So there goes my supper ):
Oh ya, stupid me left the Cheongsam at his place!

Mr Ho Weng Cheong!
You're super irritating that night lors.
I know i'm like pissing you off, but can just 'tahan' me anot!
Okok. I know you are already 'tahan-ing' me, if not you'd have flared up.
But i've said, "I never know he would be like this, how would i know right?"
Sorry k boy, i'm utterly, truly, very sorry.
I should put myself in your shoes sometimes.
I think you're kinda dissapointed that i did nothing when in the train, busstop, bus,
& while walking home right?
I wanted to hold you, i wanted to ask you. But i dare not.
I'm holding on to the tears. I scare i'll cry. So i rather ignore you too.
Hahas. Your girlf is such a crybaby uh!


Brush up your Chinese lahs, your chinese really sucks! LOL.
&
I still want my supper lors!