Hello hello!
You will see many of ME in this post!
Double O-ed last Friday with Val & people.
LOL! Was not toxicated much but the night was still fun!
My first time to Double O, & the door bitch checked on me!
However, i still managed to get my ass into the club.
The funny part was, i felt like burping after the continuous losing
for the 5-10 game. So while they were smoking, i told Val i wanted
to go toilet. Actually i myself know i merely wanted to burp,
but i'm just so afraid all the liquids will gush out with that burp. LOL!
Ended up we rushed out to the entrance, & i gave a loud burp.
That's it. Just a burp. I'm not that lousy ok! Hohoho!
All i know was it is fucking crowded that night!
Cos there were some dance group/event over there. Hmmms.
Perspired a whole lot to the extend my hair was practically wet!
It's a very wrong choice to wear a long skinny to the club.
But i need to have the basic respect for Boyfriend to be able to protect myself
well enough. At least i don't abuse the trust in him. =)
Anyway, fuck that drunkard angmoh who stabbed my leg TWICE the same spot
with her killer heels! My legs hurts big time upon the double impact. Fuck!
Was a pity it's the first ever time i wore a pair of flats to the club,
IF NOT i will throw back DOUBLE of she gave me. Angry!
Partied all the way till it closes!
And the group of us went on to have
Bah Ku Teh
.
For the very first time i reached home at 4.30am in the morning!
You know what, i actually felt 'guilty' for being home so at such hour,
when my parents never even reprimand me. Laughs.
Snapped the shutter a couple of times before heading out!
Am still waiting for my dear girl to send me those pictures taken over there.
Meanwhile, just my faces!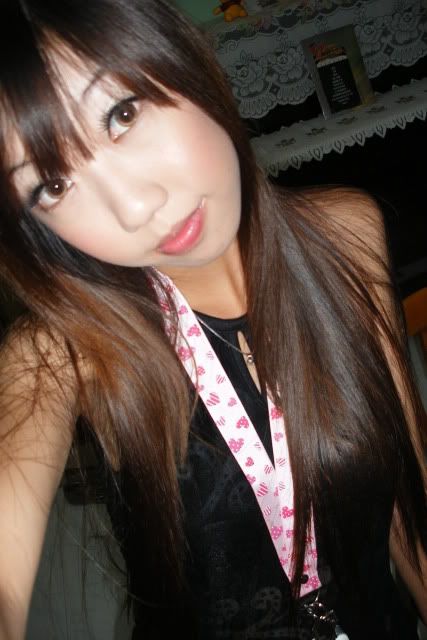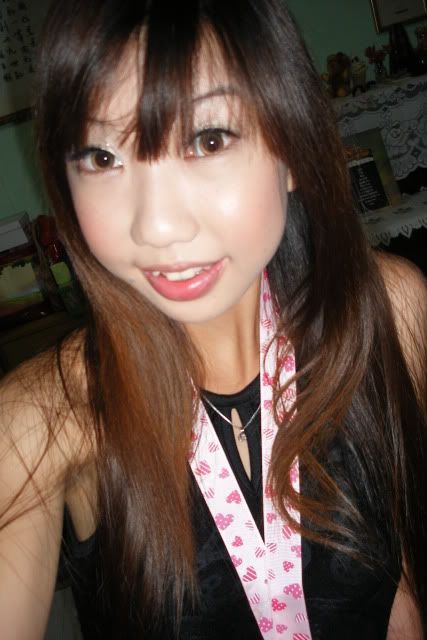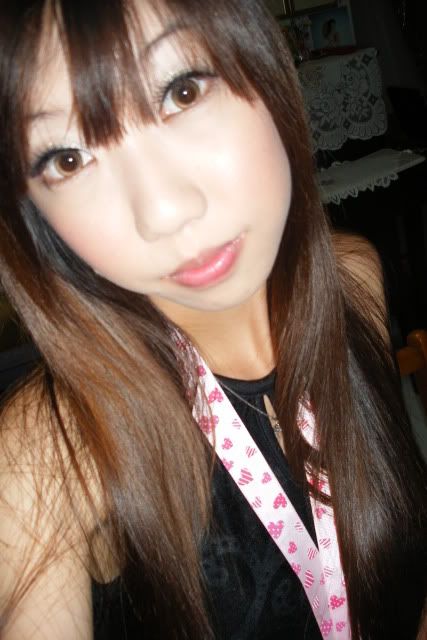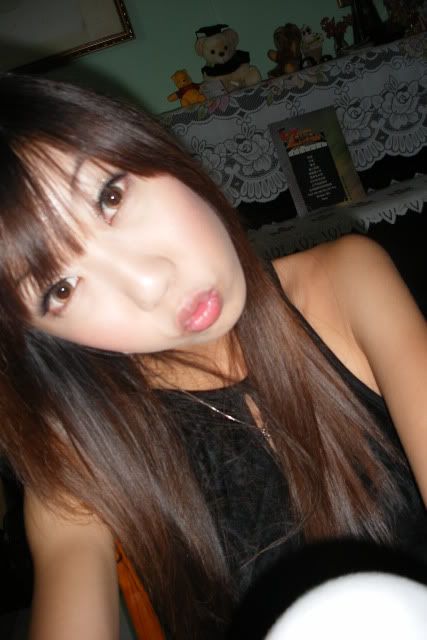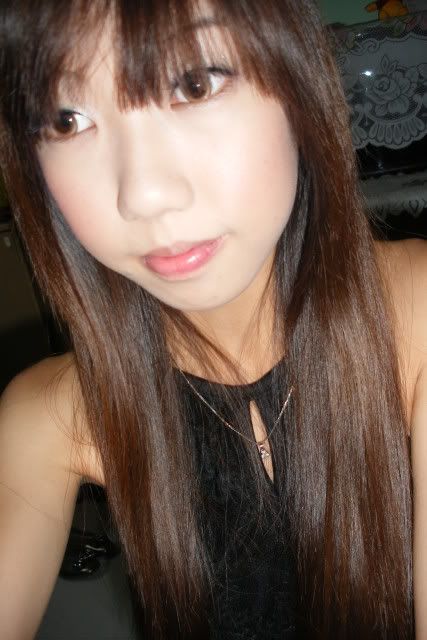 I don't know why my lips always appear reddish in pictures.
I didn't apply any lip colour at all lors!
Ok. Let me show you my workplace!!! (:
Jasmine is very sweet to dropby & visit me! So sweet!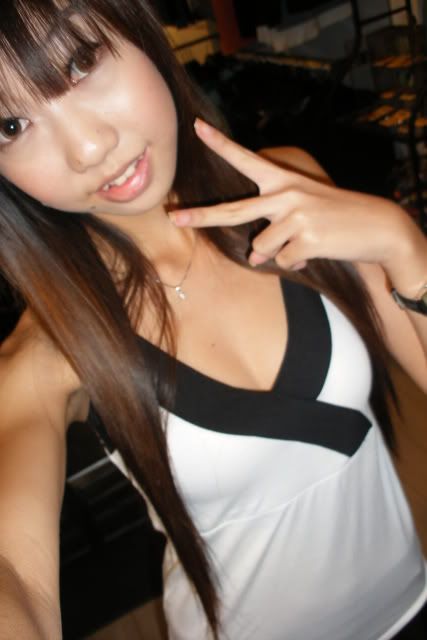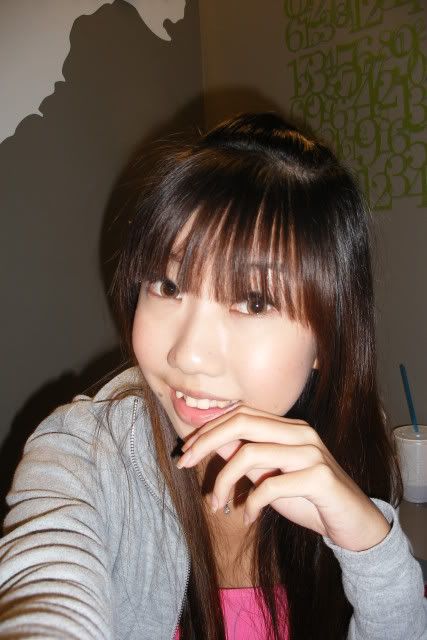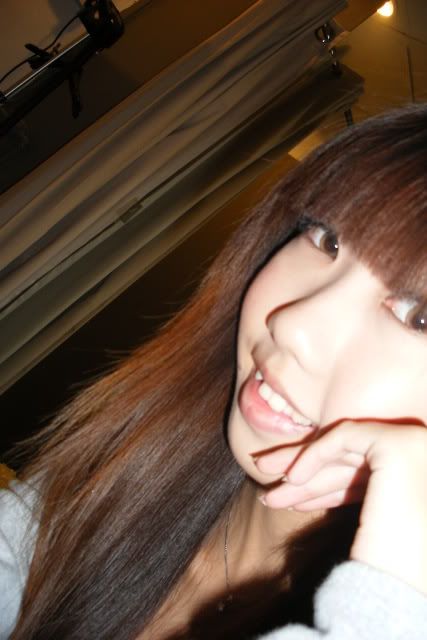 Remember the link i posted a week ago?
Yeahs, the free 10 days Clarins products trial.
I've got mine! Have yet to try it out though.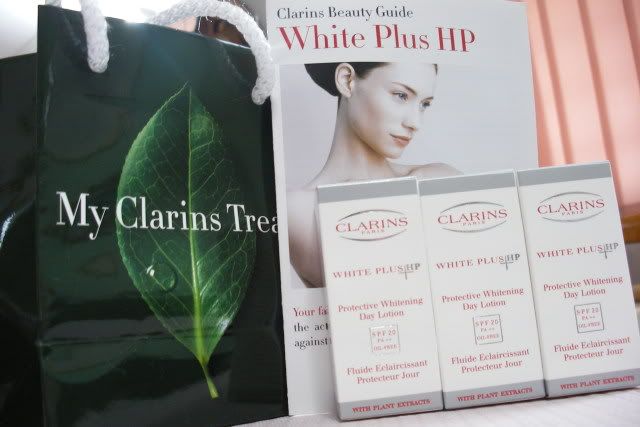 My lecturer sucks big time. He loves to pick on me, i guess.
Projectssss' deadline coming soon.
Everything is in a mess. I'm done for it.
Who says MDIS is for dumb people??
It's supposed to be, but i think we are far more intelligent then
some out there.
2 modules every month + 2 projects, with only 1 week of study week & exams.
This routine goes on for a good whole year.
Who can take it you tell me???
You can? Congrats. Sorry, i can't.