Changed new contact lens colour to HONEY BROWN.
At first i thought i made the wrong choice by choosing that as
many reviews that the colour made their eyes turned out
'yellowish, very very light brown', however, i finds it rather
natural on me eh!
I've got no comments on it!
This is with flashes!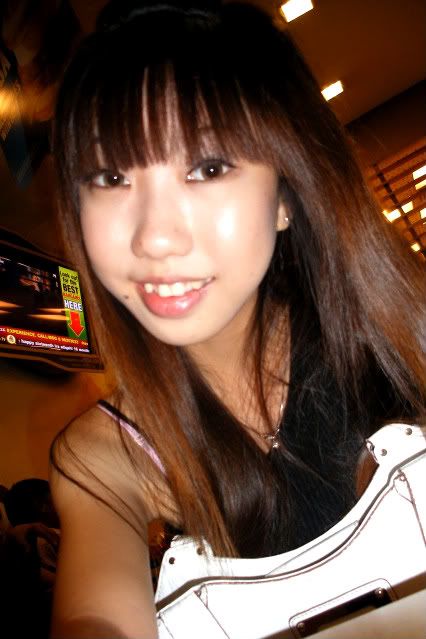 This is without flashes!
Suck to be a women!
I'm tired of being a female.
So weak now. Fuck, menses!


I'm turning into a emobaby soon.
I get agitated over the slightest thing.
I get uber upset over minor stuffs.


When will i be able to see you?
Tomorrow? The day after tomorrow? Next weekend?
I don't like his current camp-mates. They are bad influence.
They are seeing him EVERYDAY. I don't like it this way.
Fuck. I think he don't need a girlfriend at all.
Or can all of them just get attached?! Or effing gay together?!


1st day of working today, was helping Val to cover the first half as she
wanted to spent more time with her BF knowing that he can't book out
next week. My Baby do not need to book in that early, so i agreed!
I do understand, girl!


Anyway, didn't get to meet him this weekend. Forget it.
He was unwell, & i'm having the motherfucking cramps!
Was sleeping through out the whole 4 hours of working.
Mummy tended the shop for me & sales was not too bad i guess.


I'm tending the shop alone tomorrow for full day.
Hopefully i'll not get bored to death.




I'M SORRY THAT I USED TOO MUCH OF VULGARITIES
IN THIS POST! I JUST NEED SOMEWHERE TO RANT!
THANKS!




*** Special thanks to Valerie love!
i've started working at Far Est Plaza's level 3, TwoRedDots..
Credits goes to her to successfully get this job!
Do dropby if you guys happened to be at FEP ya!
But i'm only working on certain days though. :)
Yesterday went for a casting at an agency at Chinatown.
Met up with many Babes!
I brought my camera along, but didn't make good use of it!
HAHA. For the first time i was not late anyway.
But i was so so late rushing off to meet my boss for the
key after that. Ended up cabbing over.
Spent on unneccessaries again!
I went shopping alone at town after that.
Went into boutiques like Gucci & Coach to check out some prices.
Nahs. Too poor to own one yet. LOL!
Random picked this lovely piece from Sembonia, at a very little cost
with the help of discounts & vouchers!
Well.. the promoter said it just reached 3days ago.
Ok. It looks much better in real can.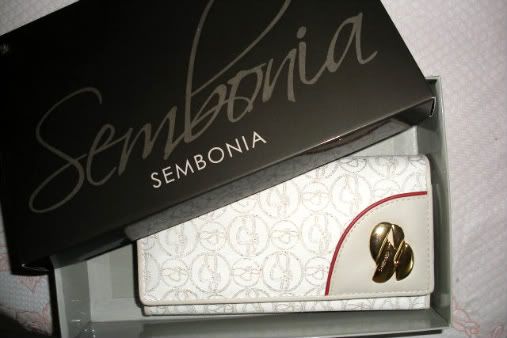 Got to go catch my beauty sleep le.. Bye!