I'm holding onto the cellphone for the whole day,
but it doesn't seems to ring.
Sad!!!
Oh well... i decided to share with you guys what are the products i'm using!
Kinda random i know!
I own a table in the living room/hall.
That is the area where i watched the tv & do my makeup the same time.
Messy messy. I'm not a tidy person lors.
HAHA!
Bling-ed up my foundations.
I wanted to really bling the whole case up, but i'm always
switching foundations. So kind of no point.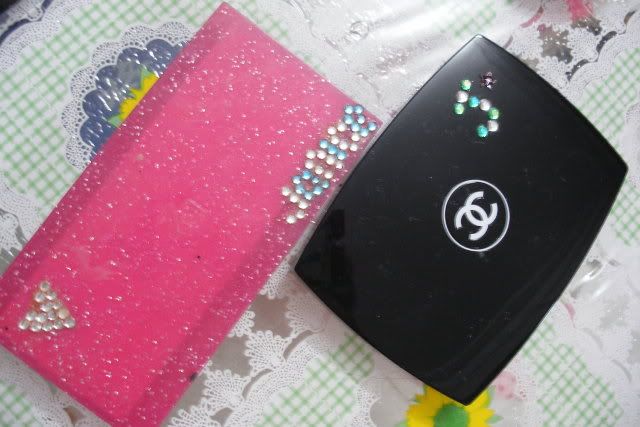 My after face wash's skincare products!
Don't ask me what i use for facial wash, just some cheapo brands.
& i don't usually use all the products at one time.
I'd prolly use only the Toner on lazy days.
The after wash's haircare products!
All is a must-use!!! Long hairs are highly maintainance!
I use them all every single time after showering.
You wouldn't be interested in what i'm using for shampoo & conditioner
too as i'm often switching brands too.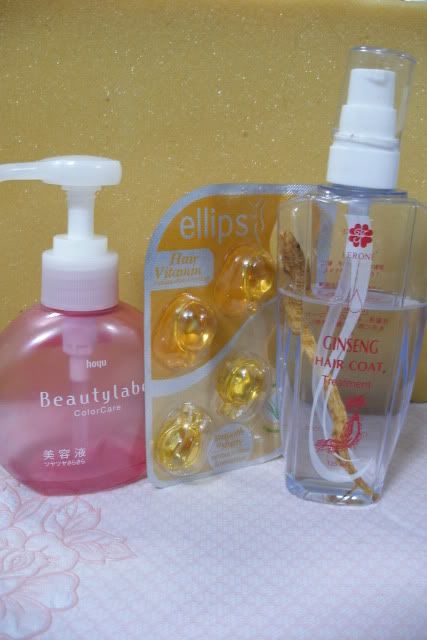 The perfumes/fragrants i owned! Quite a few huh? LOL!
I choose what to spray on for different occasions. (:
School - Victoria secret body mist
Meeting Boyfriend- Diamond Daze(he love this!), Ralph Lauren style
Events/Shopping- Escada Cabochard
Random days when i get sick of those fragrants- Escada moon sparkle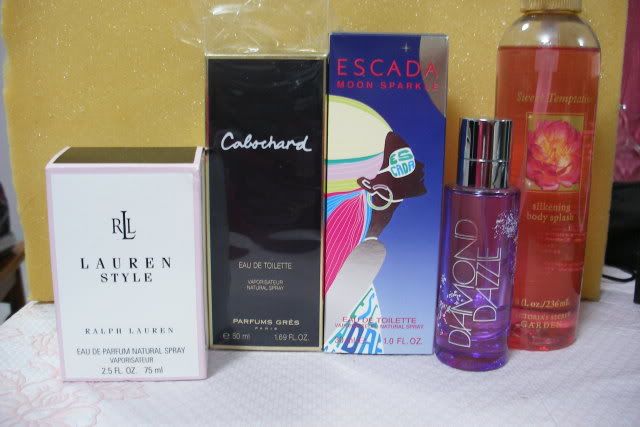 Alrights. That's the end.
HAHAHAHA. It's time for me to sleep!
Toodles!