M E R R Y C H R I S T M A S !!!
Back at home after meeting up Baby for dinner at JP.
Ordered super duper lots from Din Tai Fung!
It was my treat again. LOL.
Let's calculate how much i spend just on FOOD for 2 meals!
Scary sum!
Before heading out, with just some foundation & blusher.
Yesterday!
My mummy with her spec. LOL!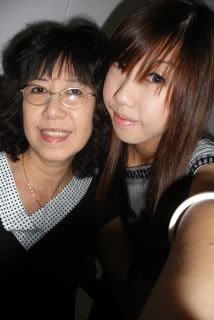 Headed Marina Square at Christmas Eve's evening with Baby.
We managed to get 2 tickets for
Twilight
! :)
& happily dined at Swensen's.
The movie is damn romantic, but also very draggy! LOL.
Cabbed to Boat quay to join boyfriend's friend for some drinking.
It was counting down to christmas after few minutes upon reaching.
The bartop dancers! OMG! Wearing so skimpy lahs!
Totally stunned for a moment, no wonder guys likes
to go this kinda place so much.
Am i too narrow-minded or am i too a good girl??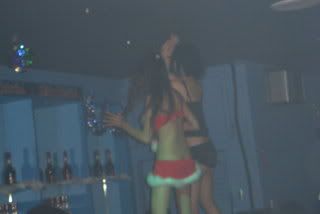 Let's start of with me!
The friends!
I forgot to turn on flash light, so capturing this effect!
With Babylove!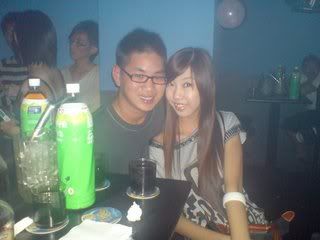 The group picture!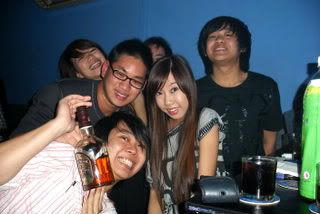 I love this honey over here!
But hopefully he will not dissapoint me again uh!
Will be seeing him again literally NEXT YEAR!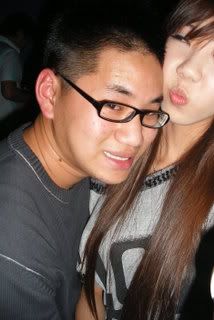 (pardon me for my constipation expression!)
(aiyo, people shy lahs!)
All ready to sleep!
Me in my primary school house tee!
Look at my ancient geeky spec! Laughs!
Small eyes + weird brows + oily face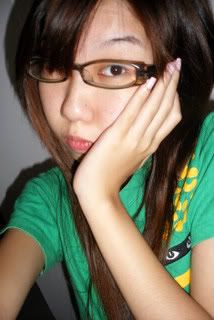 I am so back-dated for quite a number of blog posts!
- advert for Room18 lj
- vPost nuffnang party
- private event at chong pang camp