"vPOST Nuffnang Christmas Party Rocks, A BIG TIME!!!"


Brought along Jerald to the party!
Being sucha noob, we actually roamed almost the whole City hall
to look for the DXO. Laughs.
Beautiful view from Esplanade!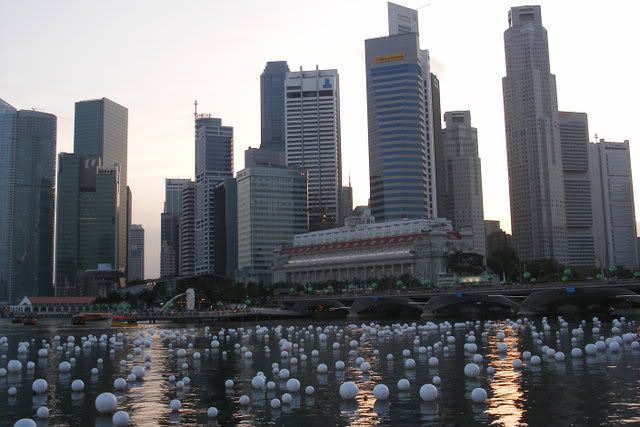 We were happily snapping pictures without noticing
that ALOT of people are watching us camwhoring!
Anyway, we are too thick-skinned to feel anything lahs.
So great to go out with a cam-fan!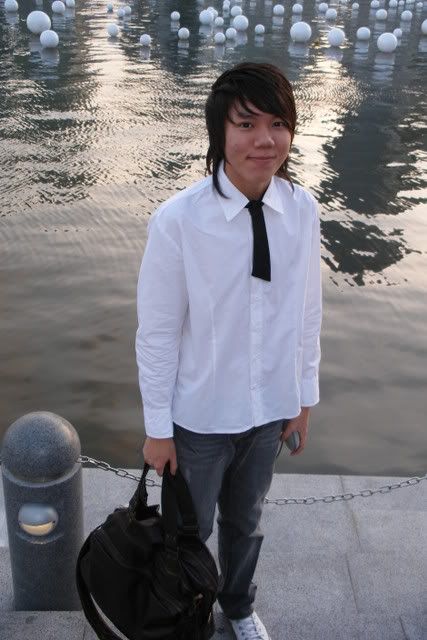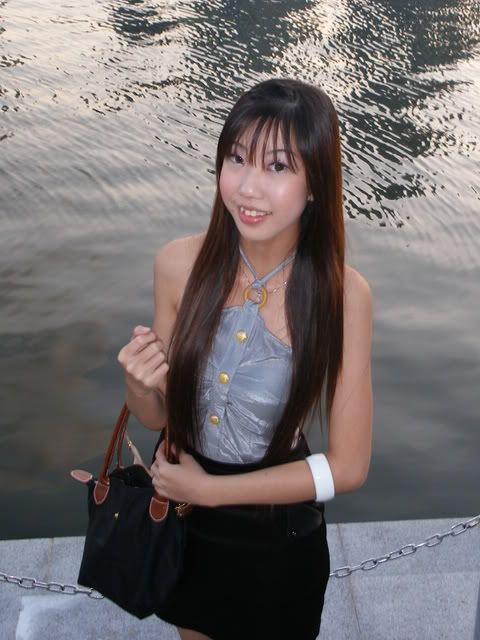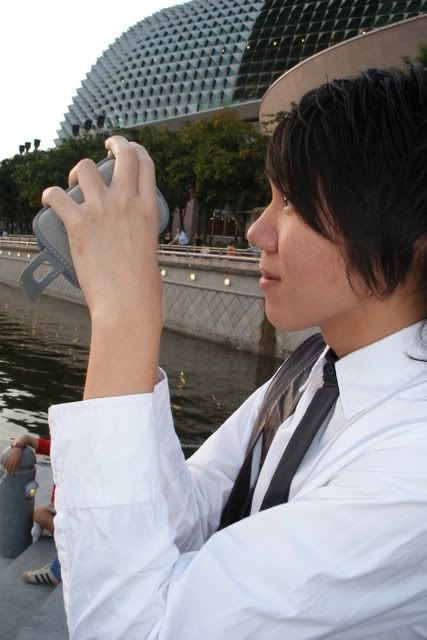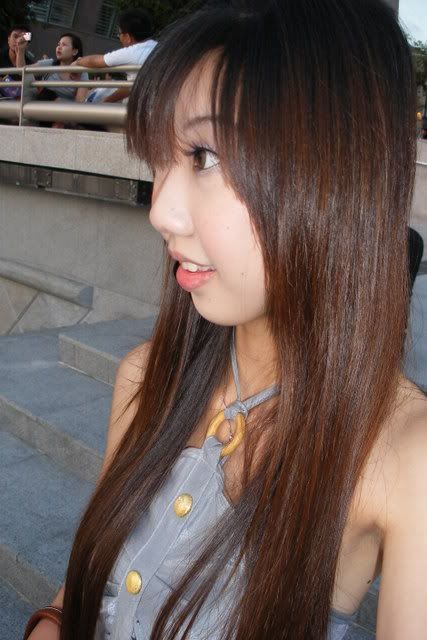 Randall is the emcee for the event!
& he's cosplay-ing the letter S, soccer player!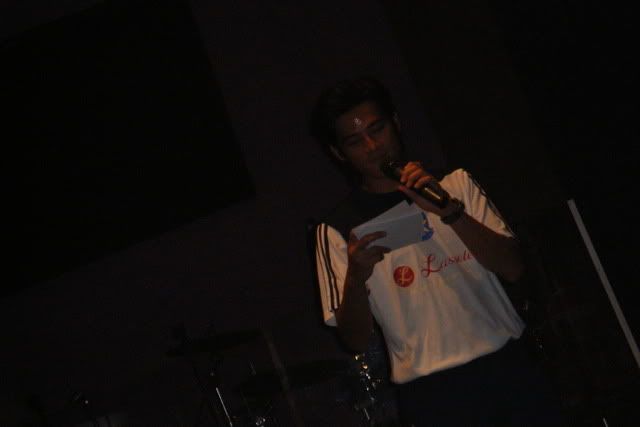 We only managed to get a few sip with our drinks, as we are too busy
playing the games!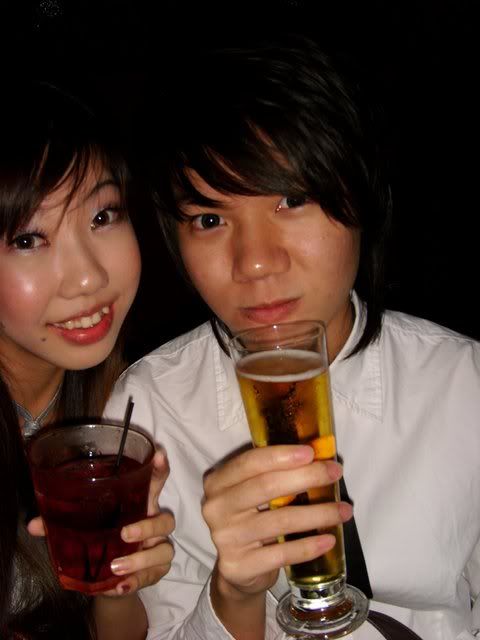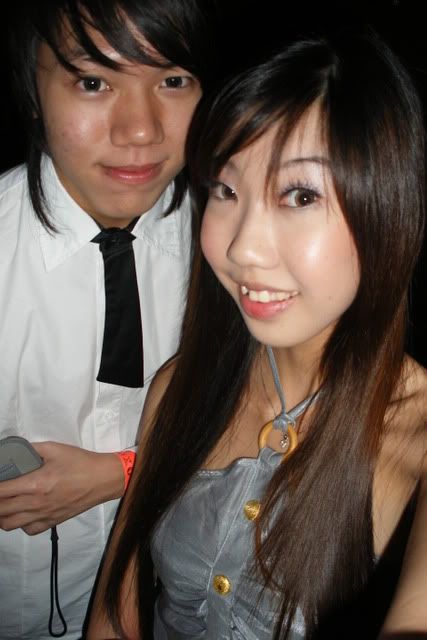 Audrey(girl in white) : letter V, virgin bride!
Janice(me!): letter O, office lady!
Jerald(my partner for the day): letter O, office men!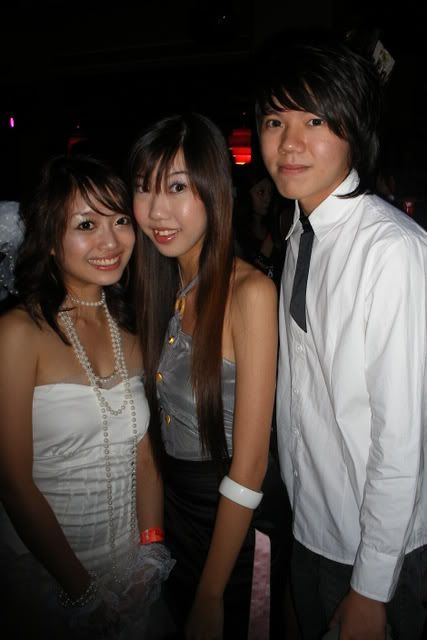 Us with Cheryl, the Peacock!
So coincident that she happens to be Jerald's classmate.
& she was also nominated for the best dress!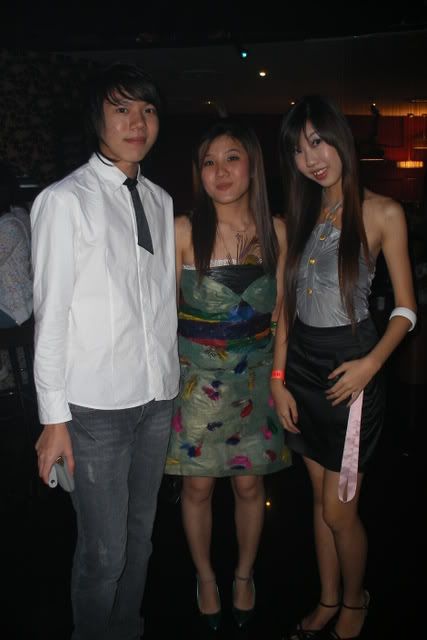 The photographers were snapping pictures of us continuously
non-stop lahs! Lucky we not camera shy. Hahas.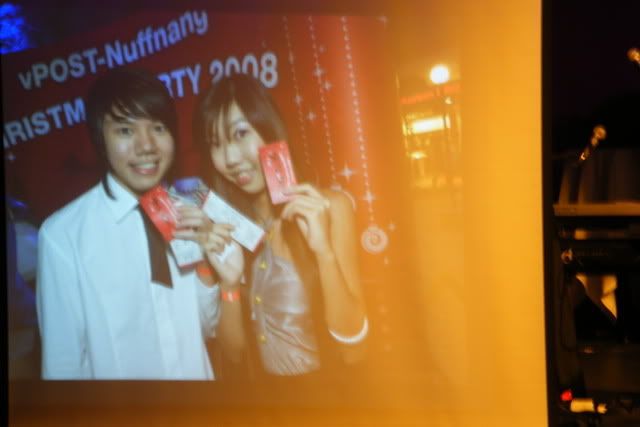 It's buffet time! The hungry us.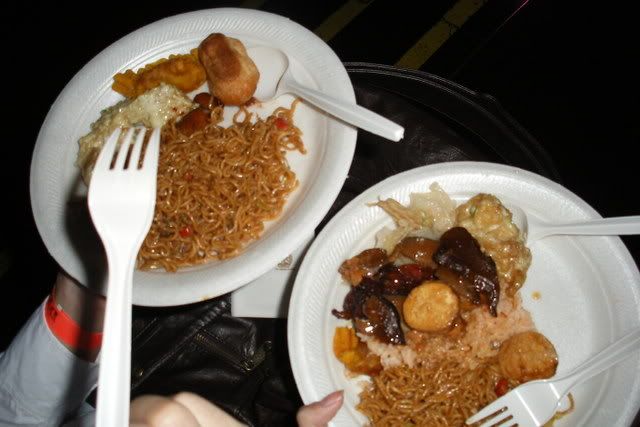 Saw that lucky draw ticket?
006 is my lucky baby! Shall tell you why later!
The best-dressed competition started!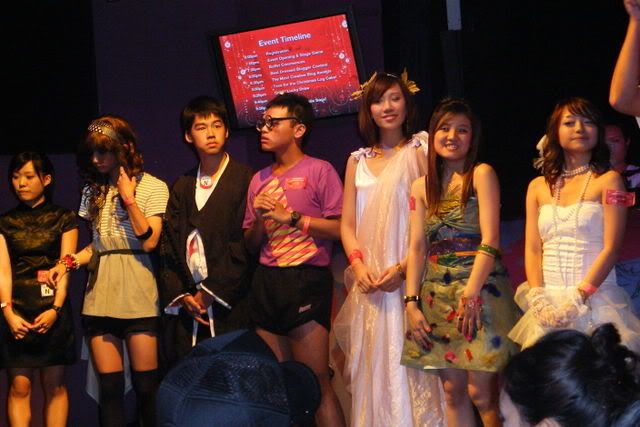 And it was games time, to look out for all the names of
the Nuffies(nuffnang working commitee).
They planted quite a number of fake Nuffies to trick us,
but we still won with the help of one of the Nuffies who gave us all
the correct answers!
So Jerald went up the stage!
Sidetrack abit, 2 of my fatass face!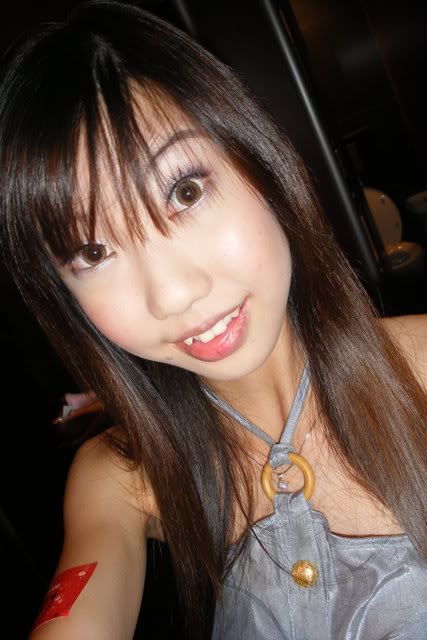 The blogger-models & loved girlies,
Santarina Joanna(left pic) , Stephanie (right pic)
Hey! I was sooooooo obssessed with typicalben that night lahs!
'She' was soooo chio! OMG!
He was all along beside me, when i was still looking around for him.
I swear it must take him a huge courage to transform into a Tranny.
I kept telling Jerald i want a picture with him,
so we went over & he agreed!
Look at his hand, on my shoulders lehs!
Gosh, i sounded so bimbotic!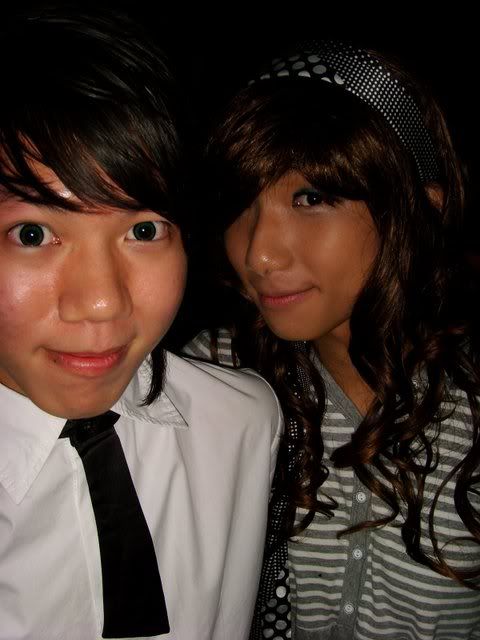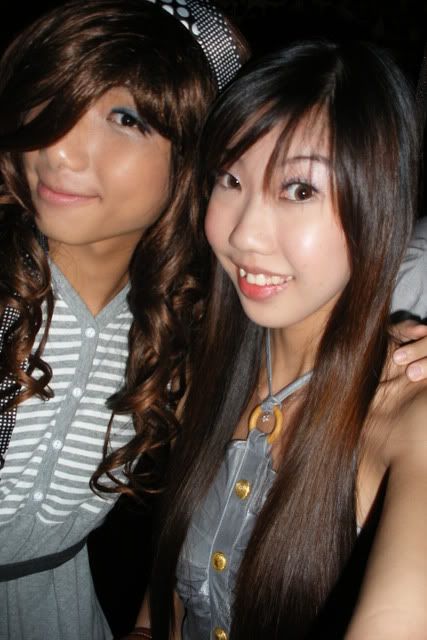 Remember about the Lucky Baby, 006????


I WON THE LUCKY DRAW!


MIND YOU,


IT'S 4TH PRIZE,


& IT IS A
.
.

AIR TICKET FOR 2

TO SIEM REAP!!!

(i don't really know where the hell is this, heard that it's Thailand? Or WhereTheFuck???)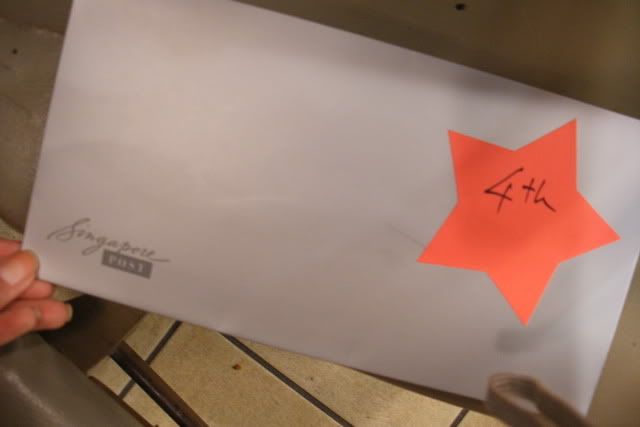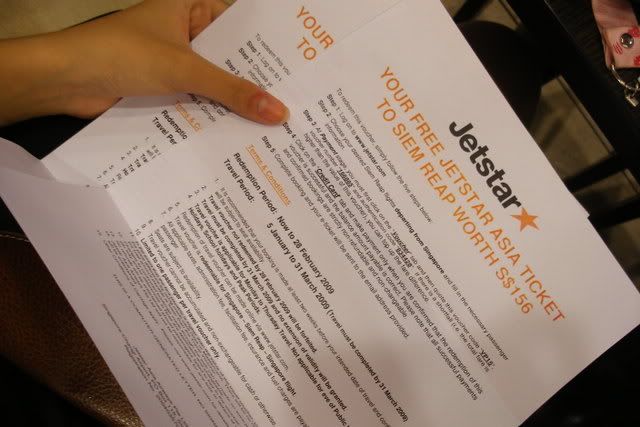 THOUGH IS ONLY JETSTAR,

BUT STILL, VERY HAPPY TO HAVE WON YOU KNOW!

LUCKY ME!

HAHAHAHAHAHAHAHAHHA.
I don't think my parents wanna go too lahs.
Who wants it??
vPOST gave us very very very nice souvenir each!
Customised stamp!!!!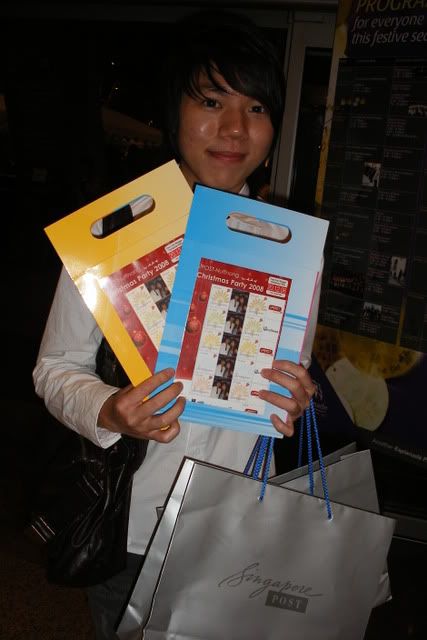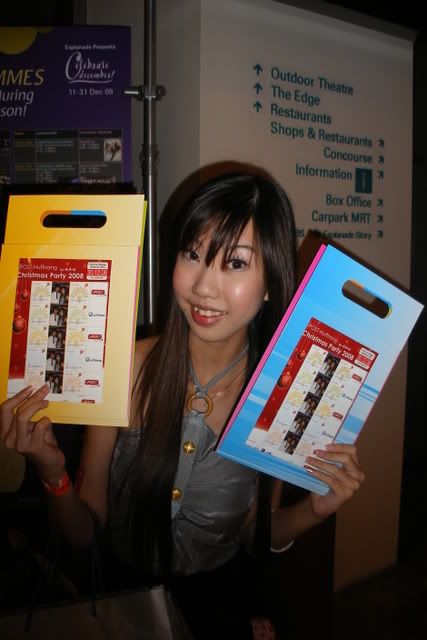 A stamp which got our fatass face on it!
How cool! Very memorable!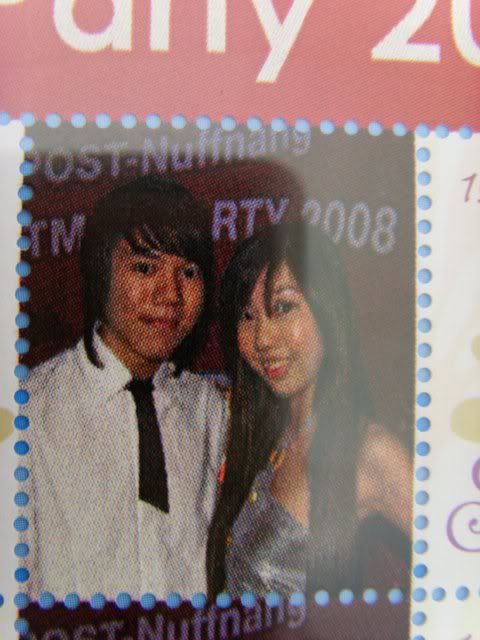 Not forgetting the goodie bags!
We got so much of freebies!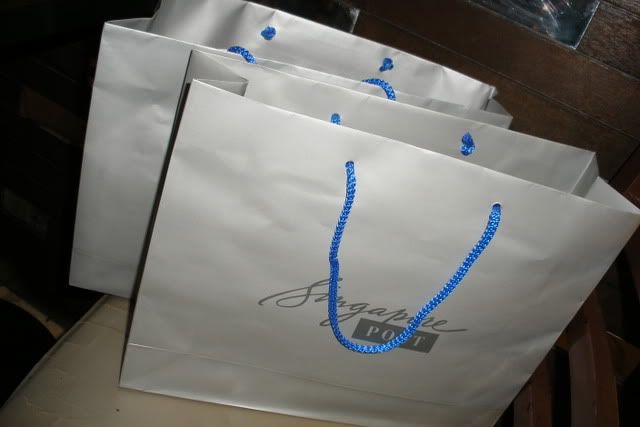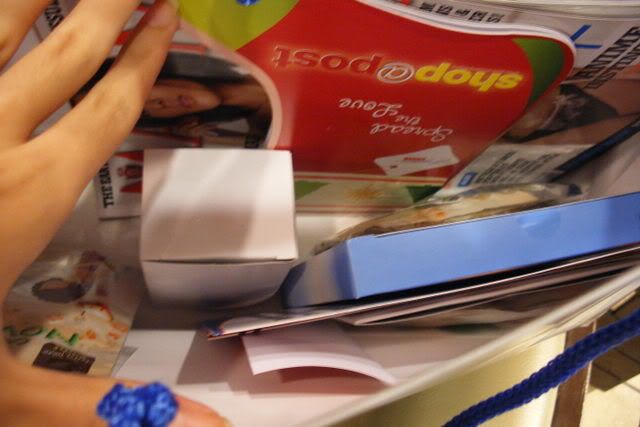 Went back home after the party ended cos' it was Ladies night
for DXO. & Jerald needs to pay for the entrance if he were to stay
inside. So we decided to left early for home!
We enjoyed the early Xmas party alot!
Great thanks to Nuffnang,
& VPOST for bringing up such a wonderful night!