Attention people!


Remember the pair of tickets i won to Siem Reap???
I'm giving them away for free!


(I welcome if you felt bad & wanna give me some money. Haha. )



Email me if you are interested!



thatgirl.janice@gmail.com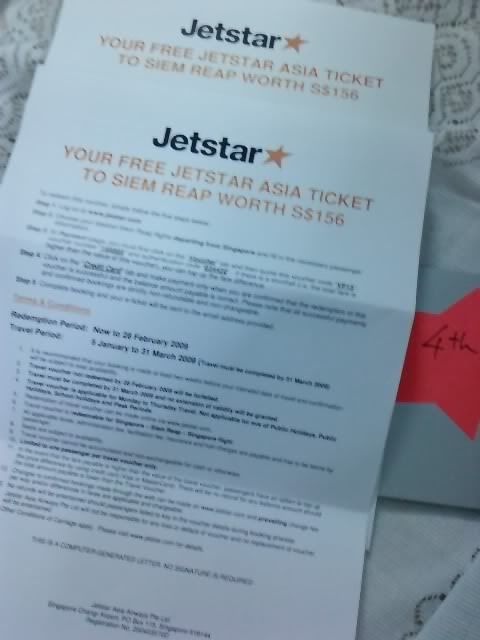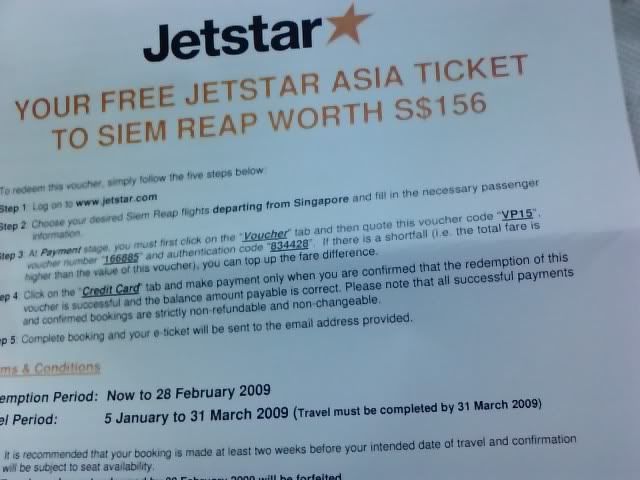 What a joke.
I was looking at the videos of the CSS3 from Youtube the
whole evening, & suddenly had the feel to sing!
So i randomly picked a song from the net & blast it.
Guess what??
Just as i wanted to 'act pro' like those contestants,
i let a loud 'croak' even before the second line of the lyrics!!!
Nabei! A total turn off!
Must be me laughing & talking too much today.
Joanne & Val should know. LOL!
Haiyer, want to sing also cannot sing! -.-
早知道伤心总是难免的
你又何苦一往情深
因为爱情总是难舍难分
何必在意那一点点温存
要知道伤心总是难免的
在每一个梦醒时分
有些事情你现在不必问
有些人你永远不必等
These words truly describe my situation now.
Heaven is fair.
My 18 years of life has been so smoothsailing.
So maybe God wants me to know what is life now.
Wipe the tears, Janice.
You have a bunch of goody-good friends :)