Why arhs? Why?
Why everyone can easily score very well in their O's while
mine is like shit??
LOL. Maybe i'm really
stupid
not intelligent ):
I am having Business Statistic class test in 3 days time &
i know nuts about the module, at all.
I'm not an A maths student, neither i can handle maths!

I've got an IT project to be handed up next week too.
Dammmnnnn!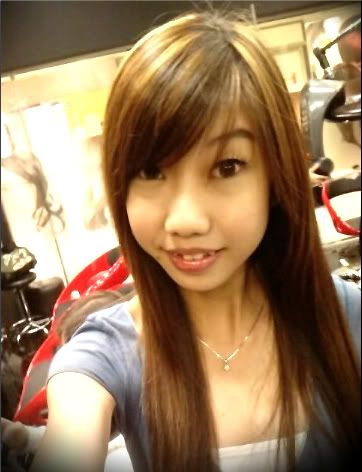 ***It looks much brighter in real!
I have million strands of

golden

hairs

on my head, & several inches were being

snapped off. So i'm having a healthy &

pretty hair now!!!

Happyyyyyy!




Now i got the urge to cut bangs again!

I missed the kawaii look!

*wide eyes*



But is only after CNY.
You wanna see the pictures?
Wait till i'm not so lazy k!