Sold away my N6500slide at a very low price.
Was very reluctant to sell it at first,
it holds so many precious memories which can never be
found back again...
I bought a new LG KC550 at super duper low price!
All thanks to my 'act-cute bargain' skill.
I dare to say i'm quite good at that. LOL.
Yet to receive any pictures from a few previous shoots.
I can't be pestering them for the pics as those are quite a high-paid shoot.
Another shoot again after school tomorrow!
I'm like soooooo happy to be so lucky!
Boyfriend doesn't wants to go to Kian's birthday party last week,
& that was like the only chance i could meet him for the week.
So, decided not to head down to meet Janelle too.
I sincerly apologised, cos i hate to see lovey-doveys around.
-.-
Went to meet up Val love & group at Vivo after work.
Hit St James's powerhouse for the 1st time!
It was so so fun intoxicated with all kinds of alcohols.
Martell, Heineken, Chivas,Tequila shotssss... All neat!
The guys finished up the mixer super fast, & leaving
us drinking on the rocks!
The girls all had their partners by their side, but only me.
Still, i managed to get myself a dude after getting down the
dancefloor. :) HAHAHAHA.
& everything was so so dramatic!
Sophia, Janice & Valerie love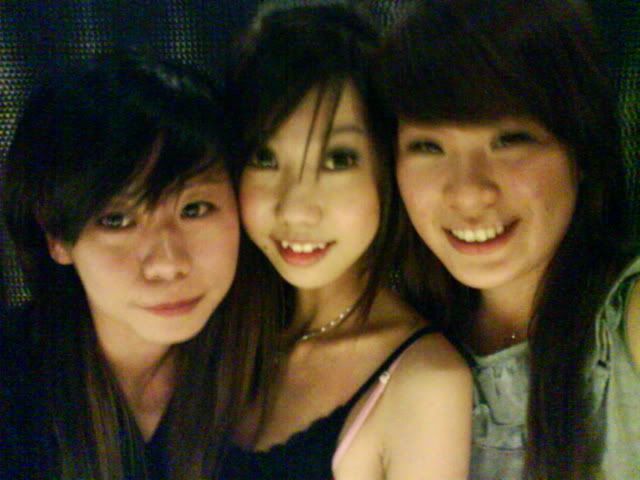 Thankfully i ended the day smiling & not crying.
Though i really really tried to hold my tears back.