You know what?
I overslept, & was late for my appoinment!
The hairstylist says he doesn't want to rush thing out for
me, cos he wants to use my head as his model & do a good job
since i have a bloody long hair length.
Aiya, just sponsor me the hairdo & i will model for you lors! LOL!
Postponed it to next monday. (:
So i went shopping around & got myself the legging & NF jeans.
I'm so satisfied with my purchase today!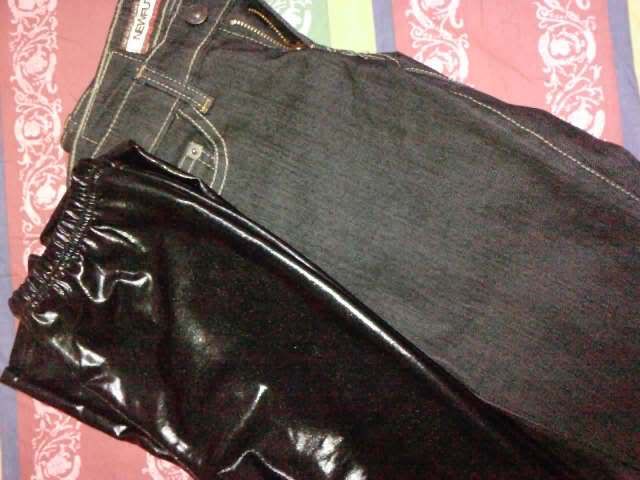 Joanne phoned me & coincidentally she was at Far East alone too!
So we met up & went shopping together! Her cousin came after that.
Walked to Taka & saw out classmate Selina in the middle of the road.
Then, we were approached by a group of ITE guys for a shooting
about "What do we know about Singapore".
Obviously we 'siam-ed' lahs! Left the daring Selina over there!
She damn funny can!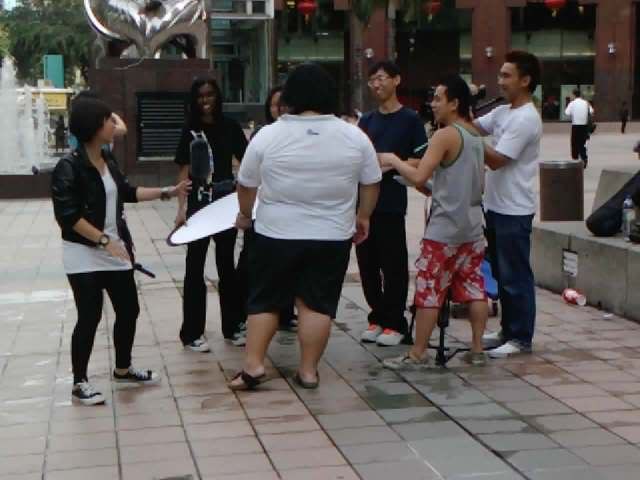 Ok, it's bad to take pictures of 3 person together.
So Selina choose to give that retarded face! Haha.
I forgot to pull back my zoom too, my bad!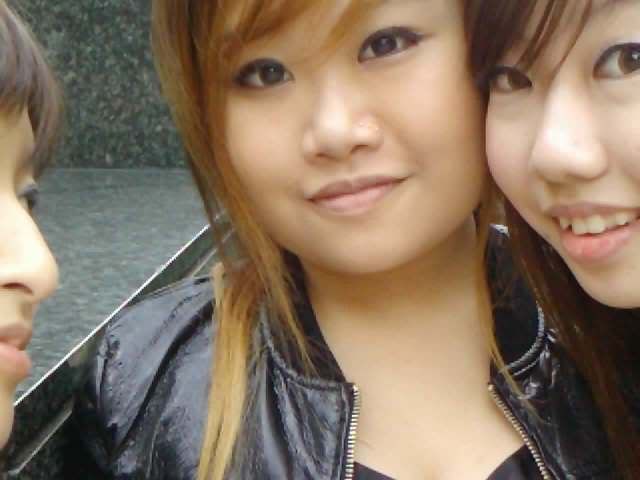 I went off to work after that.
The brainless cab uncle drove me to the wrong place!
It's not exactly wrong but partially becos i got the wrong info too.
I'm left all alone at the hilltop! So fucking helpless!
That ulu place only got 3 pathetic souls over there.
Me, and a couple.
Cos it's a hilltop, i'm so afraid that i'll be seeing things.
I even went up front the couple & get a good look at them... while
they were smooching so intensively away!
Haha! I'm pretty sure i somehow spoilt their atmosphere. :X
Camwhoring away while waiting for the In Charge to pick me
up & drive me to the correct place.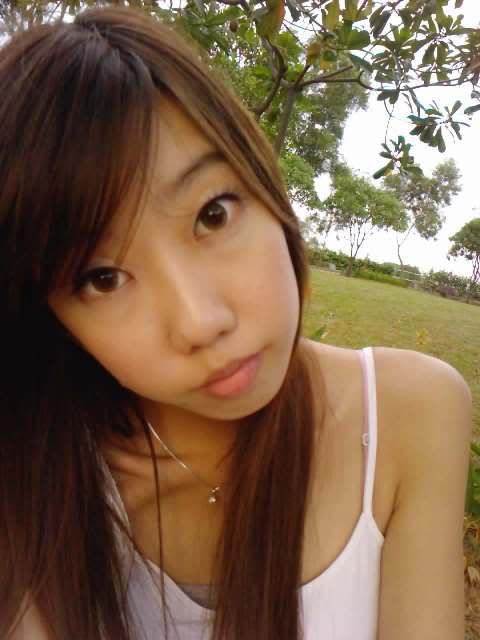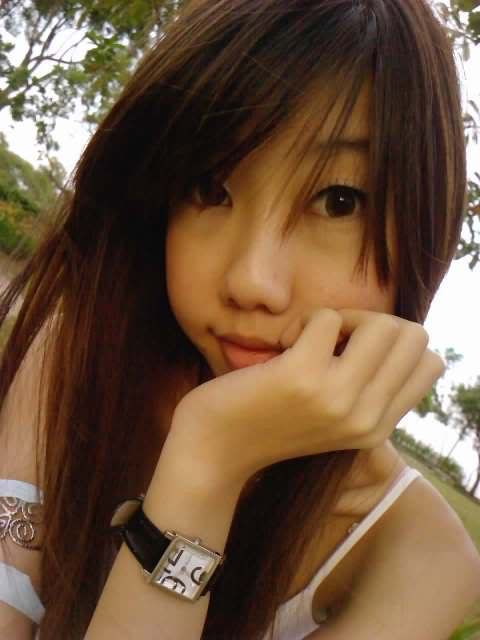 Skipped the supper treat. Headed home after work.
Was pretty lazy to get back to town again when i can simply reach home
in just 20mins. So shiok!
Nightlife can be pretty boring sometimes.
Hey look, such words can actually come out of my mouth!
Hahaha!
Ok, long day tomorrow again!
Have not been getting enough sleep nowadays. Damn.