I had a bad hangover today!
Head was spinning, stomach was grouching, throat was burning!
I'm gonna banned myself from boozing for a month. I'll keep my words. :)
A short meet up with John & we went for a movie at Illuma!
I somehow finds this flick alright only. Except for it was very exciting!
Dude, take care in camp! Seeya 2 weeks later! Hahas.
I took the train to Outram to meet Janelle, & both of us headed Clarke Quay to meet Gillian & Jojo up to Trina's Models Nite party!
We were all told that food will be served, so i didn't ate any dinner. How would we know that the food they served are sooooo light. All finger foods! I'm so famished lors!
We left around 10.30pm to BUTTER FACTORY & continue partying!
It was hell lots of people, luckily we went in by guestlist! Guestlist is the best thing in the world! :)
Linna on the left, Julianna on the right!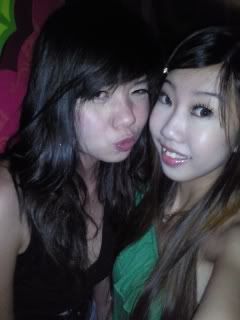 Joann
a!
Sissy Janelle!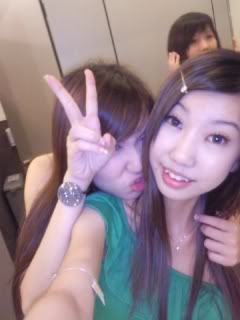 XiaNoi!!!!
Gillian!!!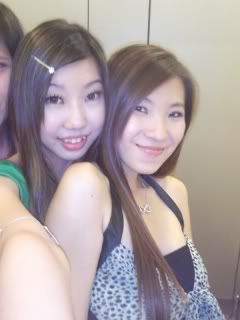 I can't handle beer well for god sake!
We met good guys that don't hanky panky! He just make sure we don't fall, gave us a pull when needed & dance. That's it!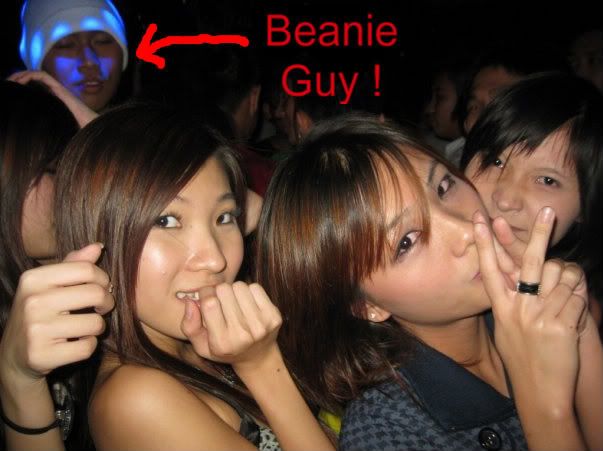 I dropped my handphone at the dancefloor!
Was panicked like hell! I'm so lucky for Janelle who helped me look for the cover, & somehow that Beanie Guy searched for my battery. Omg!
Below are some "cannot make it" photos!
Was already damn damn high, Janelle was nearly knocked out! She happilly falling all over the place, to the extent she was being asked to leave the club by the bouncer! Super paiseh lor! HAHA!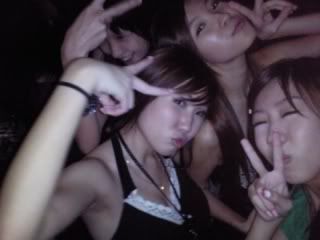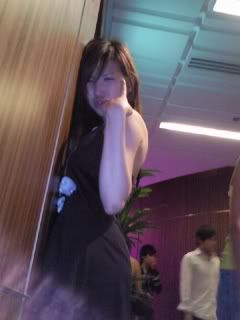 Group photo!
Thanks L for the ride home! & thanks for the really hard bump on my head!
Your braking/drifting/ or whatever stunt you are trying to do is very great!
That knock wakes me up quite a bit! Thanks uh thanks -.-
I realised i sent some rubbish to him again! I had a laugh this morning looking at the "baby" & "muacks" part lors! Why this morning? Cos i left that message 'open' & read it only when i woke up. HAHAHA!