See my PDL!
But don't laugh at my bare face lah!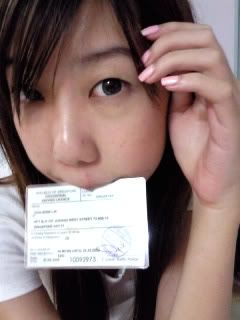 (edited the brightness to make me not so ugly)
I'm glad that my 1st practical was a super fun one.
I laughed like shit during the whole 100mins. The instructor is one big joker i swear!
Very proud of myself cos' my car did not stall at all while driving, & i managed to turn the car & stay in lane! =)))
It stalled the 1st time when i accelarate too much that the engine sounded so loudly,
then i was shocked & jumped the clutch.
After awhile, the instructor started to praise me. Just as he finish his humorous sentence, i laughed too hard that i released the clutch. It stalled the 2nd time.
HAHAHAHAHA!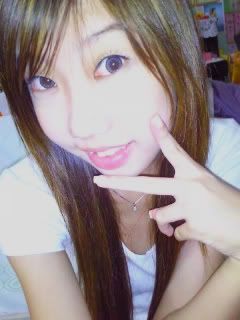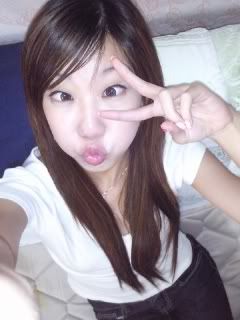 Went to get my PDL done at the TP counter. Waited for a whole one hour. Then i headed IMM for some shopping.
Daiso, i likeee!
Cos' everything is like so cheap! Can't shop much, bank savings are running low!
Bought sushi from Giant. I wanted to grill Teriyaki Salmon, but i was too hungry & lazy already.
I grilled the best Salmon lors! Really! Janelle likes my Teriyaki Salmon too ok!
Spent 3 hours in the mall. I quite like shopping alone actually.
I can window shop & slowly pick my items,
nobody will give me the impatient look.
LOL!