Attempt to bun up my hair yesterday. I think it looks kinda cool?!
p/s: I didn't apply any lip colour, my lips are r
ed in nature.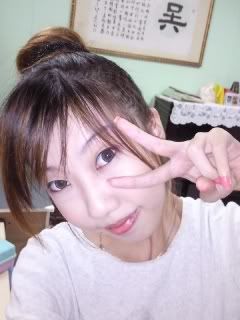 Pictures on Granny's birthday!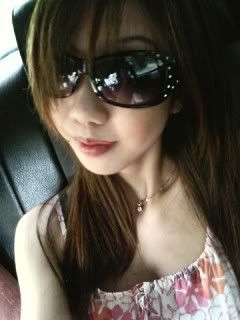 We bought the 'square' cake. She loves only fruit cake, thus, 2 of those.
The burning 7big & 1small candle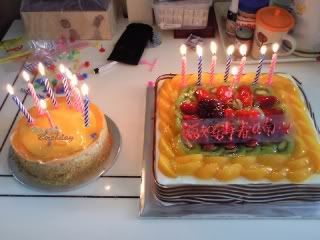 s!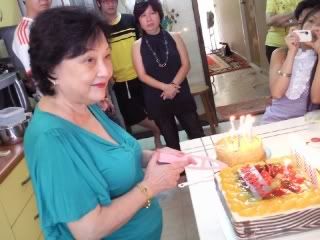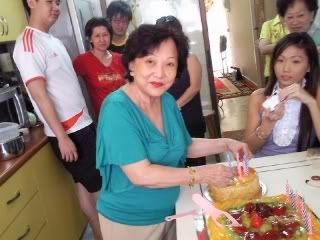 (If you find the girl at the left familiar, she's Joreen from Hey Gorgeous!)
Hahas. My family produces pretties & handsomes uh! Don't envy!
Granny cooks the best Shark's Fin soup too! She always cook that whenever we went over for a visit cos' she knows i like it! :) & i always had 2 bowls in order to be satified.
-
This was about a month ago, while Jerald & I were heading BBDC.
Since the bus ride is quite a long distance, i whooped out my cam & decided to make the trip more fufiling. Hahas.
Very few guys would like to entertain me take pictures one lors. But my Jer always damn on!
Cos' he is also a camwhore himself!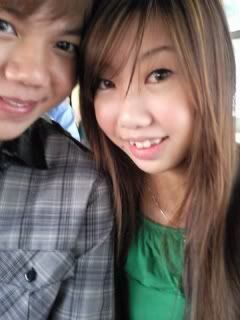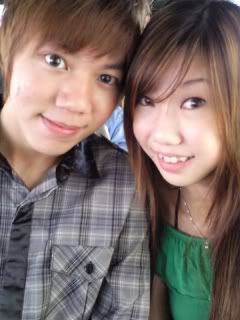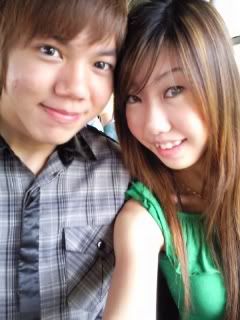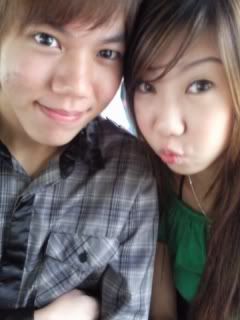 Hahahaha! So retarded lors! I look freaking funny!
Hey, i'm so excited now. Cos' i'll be back to school tomorrow. Can't stand rotting at home anymore!
What's more, i'll be seeing my Valena love! :)