Two Red Dot
officially ended their business 5 days ago!
I will definitely miss those days dragging my body off my bed, rushing for the train,
& always few minutes late opening the shop. After which, i would dissappear myself for awhile
& comes back with packets & packets of food & snacks, then i'll always be outside the shop
chatting with the sales girls around. LOL!
Shh! That's my darkest secret!
This is Gwen, my all-time chatty buddy from Stich!
All thanks to this babe, i get staff prices from Stich everytime. Hees!
(let's hope her boss doesnt't read this! :X)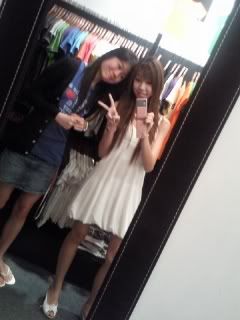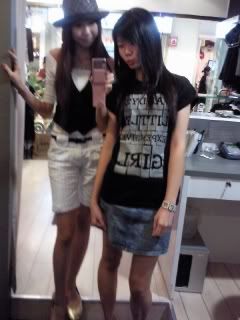 My beloved darling came over to look for me some days ago, & the nicey her waited
allllllllll the way for me to knock off. Kiss for you! Muacks!
Sidetrack abit, i went over Janelle's place for a crazy Mahjong session. We took a whole 6 hours just to play for 2 rounds! I could have won so much! But ended up
"zha hu
"-ing cos' i'm not very sure with the rules. Fucking shit lors! So angry! In the end managed to recoup some & ended up losing 3bucks. LOL!
Anyway, back to the topic.
Janelle & Me !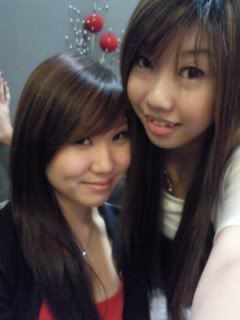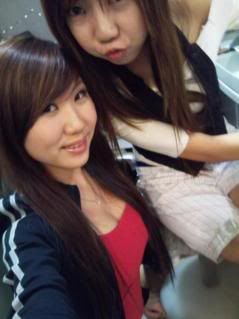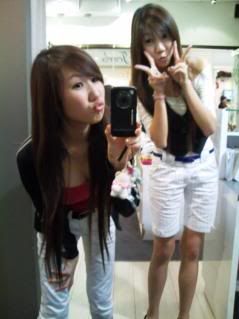 The superirritatingendlesscraps girl joined in while we are taking pictures!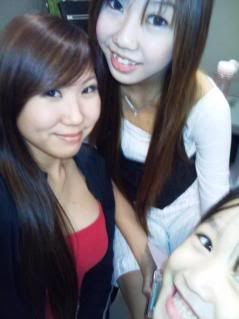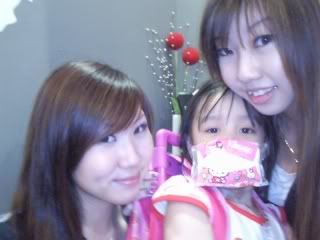 I'll miss doing accountings & settlements. :(
Getting a little random here..
I'm kinda pissed now because there're totally no slots for my practical till May!
Then what's the point of passing BTT so early when i still need to wait?? Arrgghh!
Cooped myself at home for the past few days, even gave clubbing a missed.
Can literally die of boredom, with the effing cough.
However, this really gave a smile on my face.
"Take care of urself ya.
Remember to drink more water. Good for ur cough.
N congrats for passing ur Btt. U r 1 step closer
to getting ur license. Jia you!"

Hees! =D