part ONE:
Met up with Gillian & Audrey at Jurong Point.
Amazingly these 2 babes were super on!
We're texting each other whether are they free to meet, & the next thing we were already on our way out. HAHA.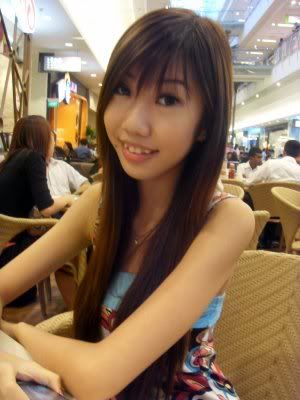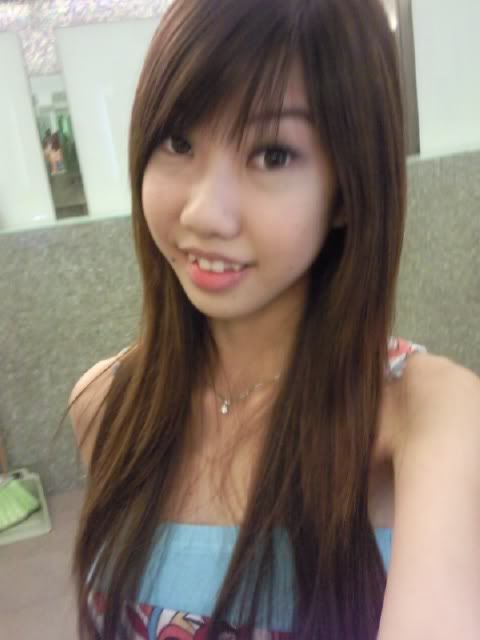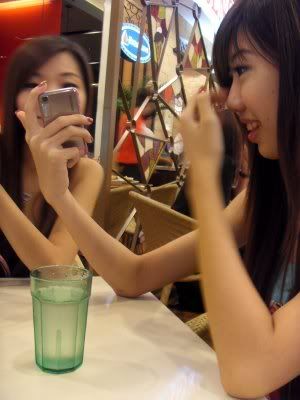 Dined at Swensen's & it was their treat!
Thanks babes! :)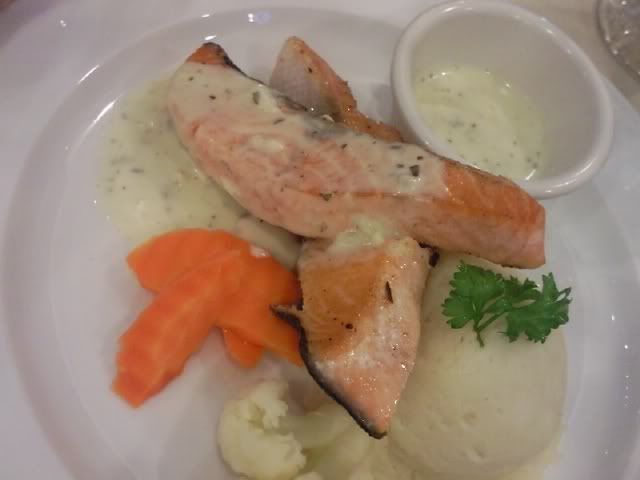 Jojo & Jasonz came over to JP just to pass me my present. Both of them really looked so sweet together!
She got me a pair of Charles& Keith wedges, which fits my cinderella feet perfectly well!
I know how she know my size already! Must be from my profile! HAHAHAHA.
The GV there is really pathetic as they were only screening 4 shows.
So we made the choice of Xmen Wolverine!
You must be thinking why such a boyboy movie right?? But it turns out to be nice!
Very exciting lor! HAHA!
Parted our ways after the show as it was already nearing midnight.
Part TWO :
Full strength of Kakis turned up for Yaki Yuki!
It was actually me & Jerald's celebration. (because Jerald's birthday is 8 days after mine)
Has been a tradition since we left secondary school. We had became so much busier that it's so hard to meet up with the full strength(6 of us).
I wonder when's the next time again? Yingxian's birthday?
Which is like 3 months later lah!!!
Okies, anyway tons of pictures taken, & this is really just a small part of it!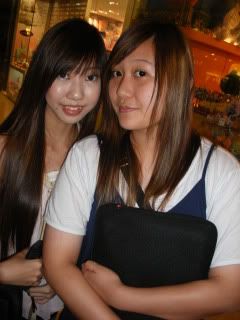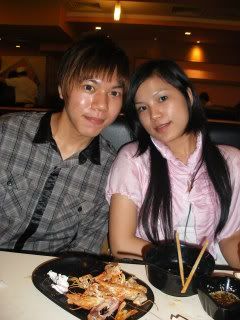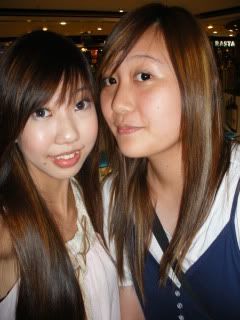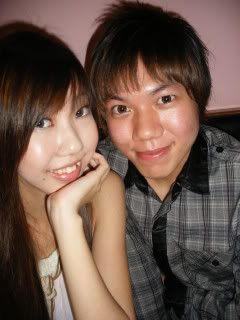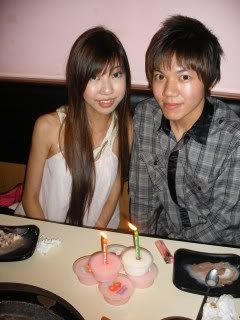 Splited ways with the Kakis while Janelle & I waiting for the guys to come over.
Met up with WW & headed cineleisure for our Night in the Museum 2!!!!
Smart him booked the tickets first, it is really selling like hot cakes.
I don't know why, i just like the show. LOL!
Headed over to Holland Village's Swensens after that.
He had his super late dinner there while i am just waiting for my ice cream :P
So we just sat there chill & chill & chill until it was super duper late! Like always...
Oh ya, the Hello Panda hidden in his bike! LOL!
My eyes are so tired after uploading pics & blogging this for hours.
Damn. I need some sleep now. Byes!