Edited

HAPPY DUMPLING DAY!!!

My grandma make the best dumpling ever!
For the first time i will compliment that a dumpling is nice. I never ever enjoy eating a dumpling in my life. She added in all sorts of expensive ingredient that i swear its super yummy!
------------------------------------------------------------------------------
I love how the sun kissed me!
Original lighting, just edited the contrast to make picture sharper.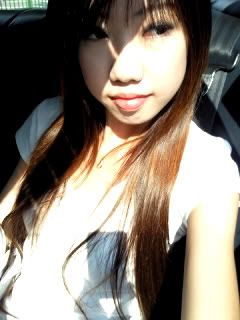 One thick makeup day while i'm going for a photoshoot.
Been so long since i last have such many colours on my face. I thought i look quite plastic with it.
Never knew i'd need to wear this again after 3 years of graduation.
No one can step into a school like this lah, 3inch thick foundation with long brown hair.
What an over-aged secondary school student! HAHA!
A couple of shoot needs to be scheduled by this week($$).
School is reopening next week (sian!). WW is coming back next week(LOL!). Mom not working next week(naggings!).
School fees are due next week(broke!), pays are only coming in end of this week(slow!).
LOL. Very confusing right.
** the weather is damn so hot these few days!
i could have even get heatstroke despite staying at home!
i need a bath now now now!
drink more water & take care of yourselves, people!
loves, Janice!