Last night, this
boy
caught me in surprised (despite the surprises over at Sentosa & West Coast Park) when i was in my pyjamus & my ready-to-sleep face! It was 2am for god-sake!
He purposely get hold of my mat that we used at Sentosa(the day before), so that he has got a reason to come over to "return" me.
So i really thought he really wanted to travel all the way to my place just to return me the mat, which i probablly won't be using it that soon anyway.
LOL! But this is what i saw when i'm tricked to go down my block.
OMG! Tell me this is damn so sweet!
I was really shocked(though i think i don't look like one)!
Apparently he wasn't fast enough to light up all the candles before i came down as the wind was too strong.(LOL LOL LOL!)
So.... we went up to my place!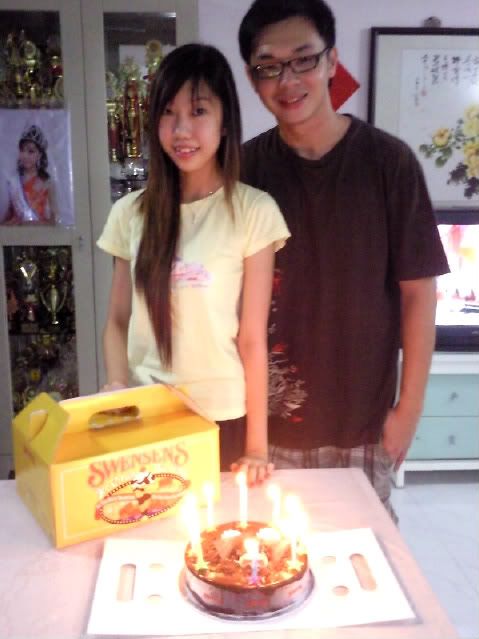 My first time having an Ice-cream cake on my birthday in my life!
You know, he kept laughing how
suaku
am i & the mixed fruit cake that my parents bought for me! So bad right!
The effort of him travelling over to buy the cake after he knocked off (with just 2 hours of sleep the night before), & travel over to his friend's place to wait for me to return home(because i didn't gave him a fixed timing), plus the well-prepared tissue roll, knife, & wet tissue really touches me!!!
What's more he needs to get to the airport by 5am when he's still at my place at crazy 2.30am!
HAHA!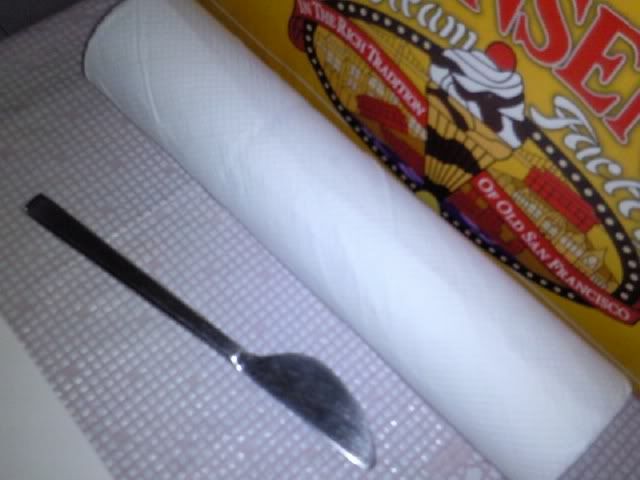 By the time i blogged about this, this
boy
is already over at Thailand working now.
Faster come back ok!!!! I'll miss you irritating me!!!
[those pictures above is simply too hideous! a better image of us!]
Once again,
Thank you so much, Yong WW! :)