Was working for Kotex Sampling for Watson's opening at Jurong Point from last weekend.
Travelling to work is shiokness, because JP is only a 10mins bus ride away from my block!
Thankfully i had very nice in-charges, nonetheless, they were hot! Hahas.
So my jobscope was to station at the entrance of the Watson & give out pads.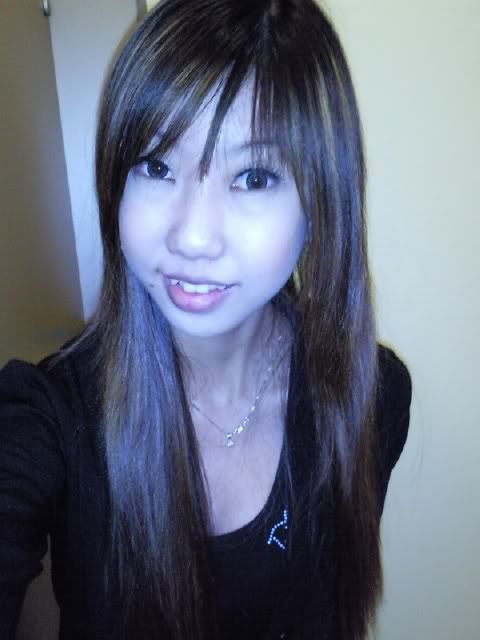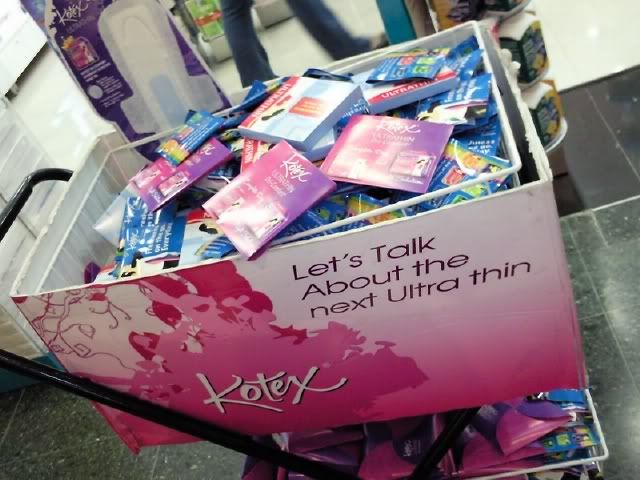 Day 1.
While working, i had sudden crave for
L4D
.
So i texted Janelle, & tadah...... we met in the night after i reach home to put my
barangbarangs
.
They
(Janelle, Louis, Wei wei)
came over my place to pick me up & we headed
farm mart
for some supper first. Then, we headed Cine for our game! Headed over to Geylang & the guys had
'Tau Huay'
. Reached home 3plus in the morning.
Janelle gave me this, Cinnamon roll or something?
Day 2. (Vesak Day)
Received text message from
Janelle
that we
(Janelle,Louis, Wei wei)
are going to
Minds Cafe
, &
Sheesha
aftermath!
Seems so exciting right! But i didn't bring along any clothes to change. So i wore that stupid
Kotex
tank everywhere, with a jacket over. LOL!
Just 5 minutes before i could leave my workplace, i saw this super familiar guy walking towards me.
It was
Wei wei
! Hahas. I quickly went to sign my timesheet & flew off.
Wanted to have dinner at somewhere, but JP seems super packed with humans. So after walking around aimlessly, we decided to head over to Plaza Sing.
After don't know how long of not been driven by a bike, i travelled around everywhere with it lah! Exciting!
I was a tad hungry by the time we reached there, so we settled at
MOS burger
.
Walked back to
Minds Cafe
& just nice that couple reached!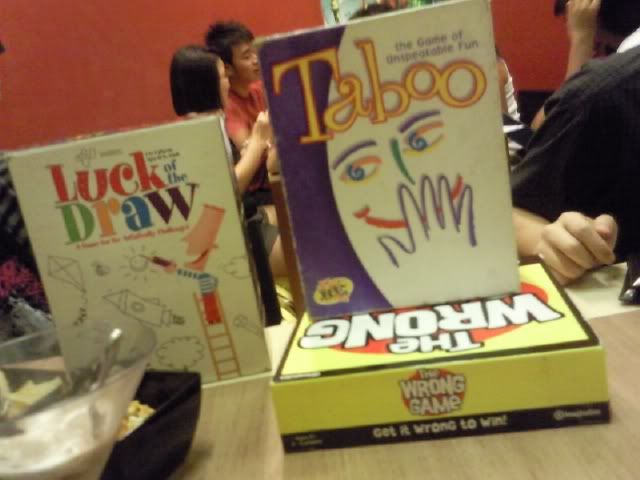 It was both Janelle's & mine virgin visit. So to the guys, we are like some suaku lor! Wth!
The guys grabbed a few games but we managed to play only
Telepathy(Me & WW Won!) & Taboo(J & L Won!).
J & L lousy lors, how could they even get together without any telepathy one?! Tsk tsk!
Head over to Clarke Quay for sheesha!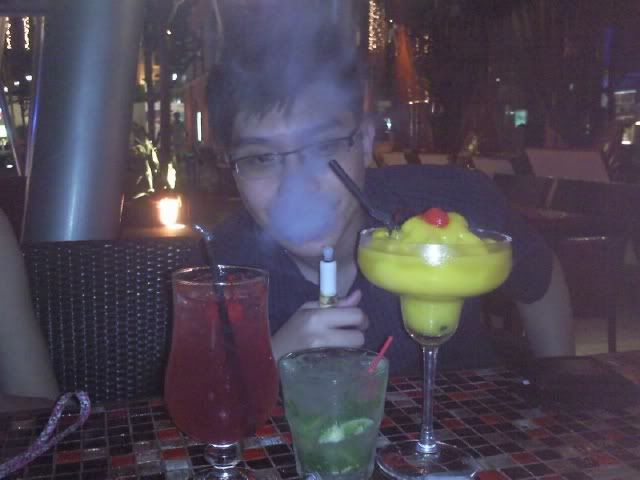 The specialities of the day - Coke.
Poor thing him got to ride bike = Dangerous, and worst got to send me home = Dangerous x100 !
LOL.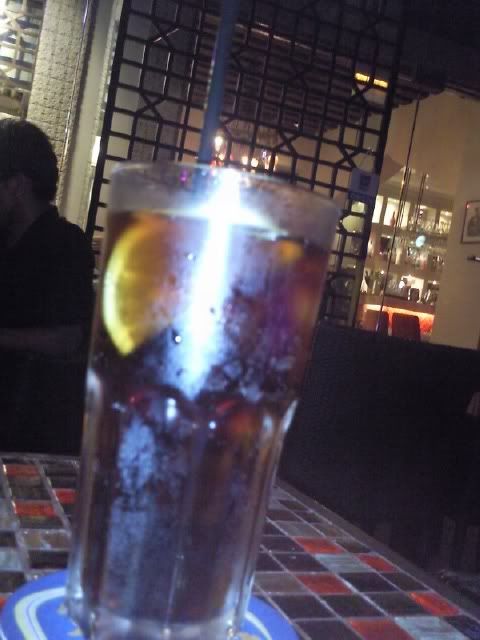 Louis has the "smile big big to entertain you" smile.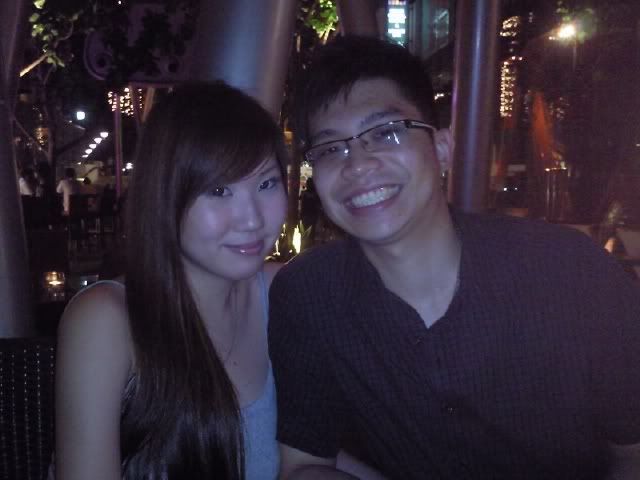 WW hopeless lor, he kept closing his eyes upon the flashes of the cam.
Finally one proper one after few attempts!
We both were stucked at some bus stop due to the sudden downpour.
Even more funny when i reached home! Shall not elaborate more! Hahahaha.
Day 3. (Mother's day)
Dragged myself to work & was in daze lors. I even gave pads to guys which i shouldn't have!
There's this middle age mad from FairPrice pass me this paper with his number on, & a cup of bubbletea.
I took rejected the drink, but he kept pushing me the paper. LOL!
I randomly texted my in-charge whether i could leave early to celebrate Mother's day, & surprisingly she allowed! Damn happy! I called mummy & she came over to meet me.
We went to have Jap cuisine. Didn't prepare anything for her, so just gave her a hundred dollar angbao.
Happy Mama Day, dear mummy!
Me loves you! :)
The next day,
It was sleeping day & then meeting my dear Janelle to JP again.
Supposingly to go town, but we both are just too lazy!
Had Bakerzin for lunch. & it was really cheap for students!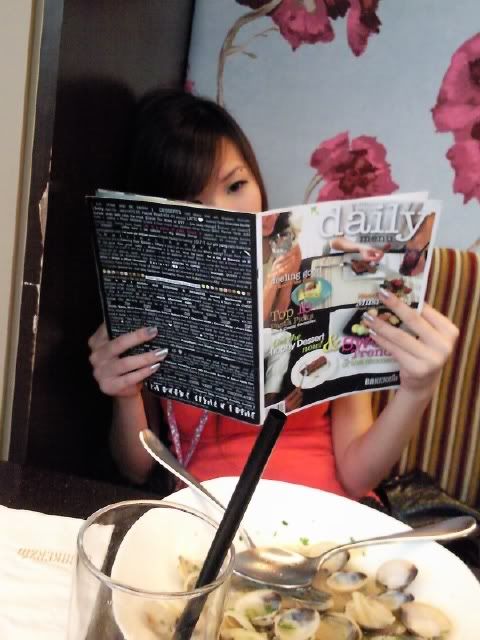 & just within 3 hours, we had Crystal Jade again!
We are super big eaters as a girl. LOL!