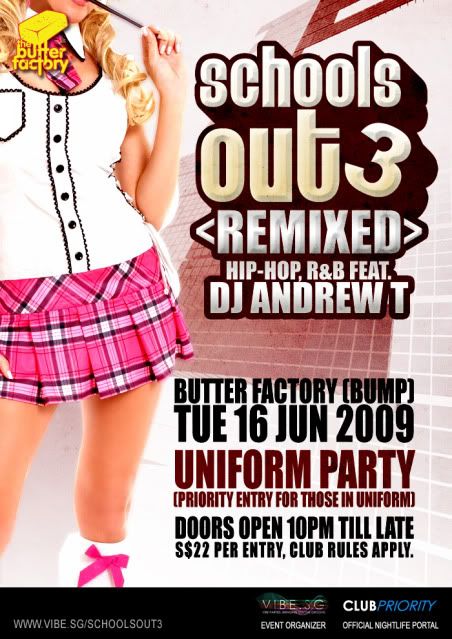 BUTTER FACTORY is having uniform themed party!!!
Aged 16 and above,
Those in uniforms will get priority entrance,
Photographers from clubpriority will be coming down,
Location at One Fullerton, The Butter Factory,

Tickets at $22 door sale,


$20 pre-sale, if you get it from me!


Inclusive 1 non-alcoholic drink.

























Get all your friends to party together!!!


thatgirl.janice@gmail.com