Great.
Apparently i didn't sit for my exam today. MDIS is simply wasting my time.
Now my exam is postponed to a later date. Shouldn't i be happy anyway, since i'm so not prepared?? Oh well...
Back to Jurong Point for self-pampering.
So much of getting a set of pretty nails, it was 'destroy' by me.
Yeah, i'm so clumsy.
So i was trying to save it up by adding some gold blings to cover the flaw.
Right, my nails does look so "cheena new year" now.
Don't believe? See! [the weirdest colour combination! ugly!]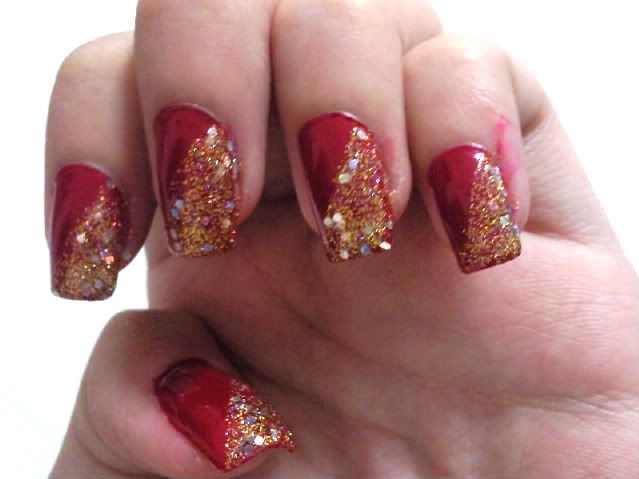 HAHA.
Ok, i'm kinda bored. That pig
(WW)
must be sleeping now. No one to entertain me!
He's bringing the kid
(Me)
for supper tonight after his lesson.
Oh yeah! *Screams FOOD!!*
p/s: it's my FTT tomorrow. wait for me good news, people!

pp/s: do check out the Neutrogena Wave ads! click on it if you're kind enough :) Thanks!