I wore my pyjamus out days ago to IMM!
Not exactly a pyjamus, but definitely is my home wear!
I thought i look ok, just a tad too casual.. but after that then i realised its too casual lor. Hais.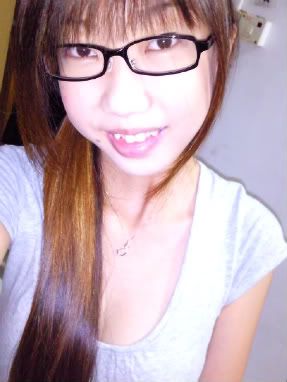 He insisted that he had PepperLunch,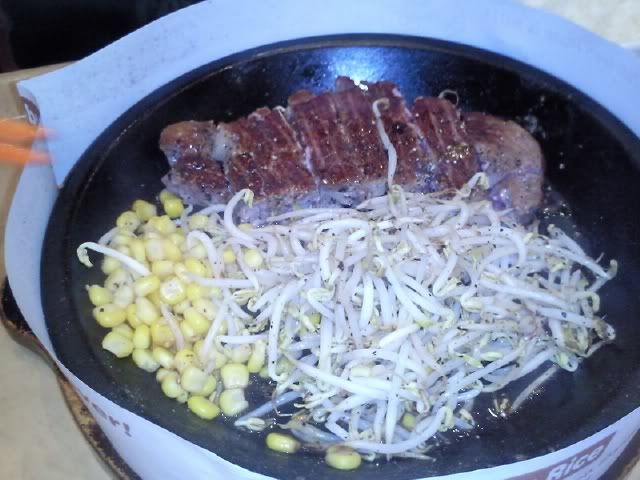 while mine was Indian Rojak! Asssss!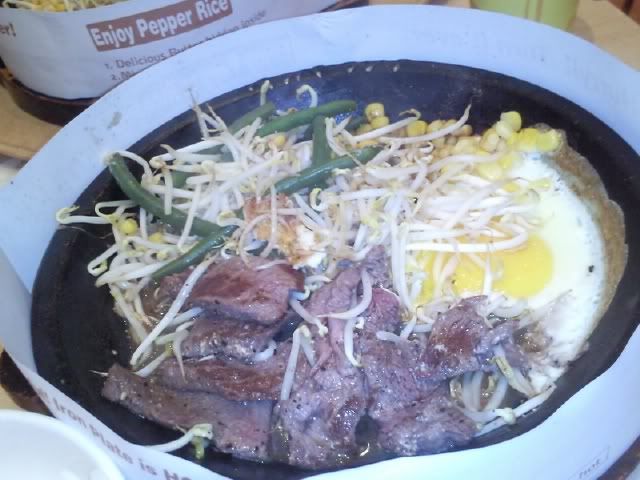 Days ago again, i tried out the uniforms with a very cui face. LOL LOL LOL!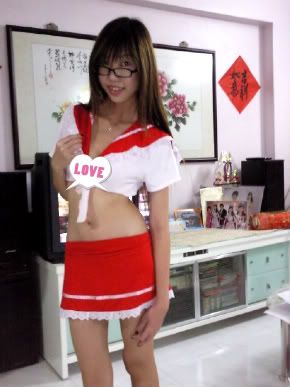 A day at school which after that got to rush over for the CP camp event. I don't put such a thick makeup to school man!
Don't ask me why am i 'picnic-ing' & sitting in that awkward position in class. Haha.
Someone is going to claim me an Ah Lian again!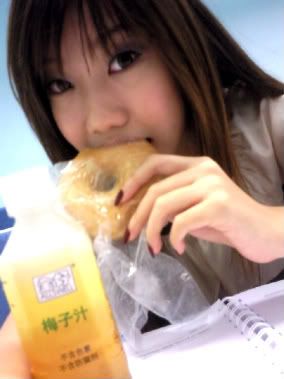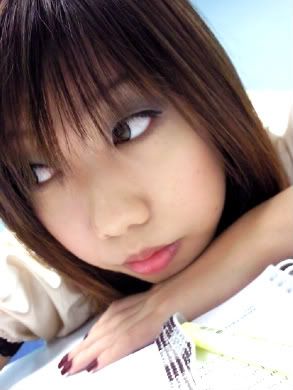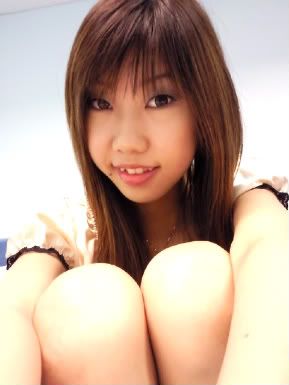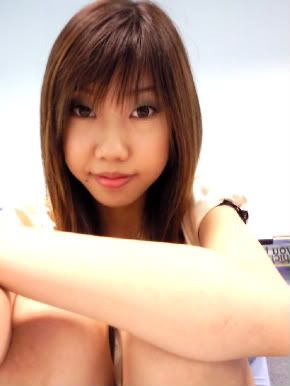 Am back with 2 shopping item this week.
Mondo blingbling sandals $9.90 only.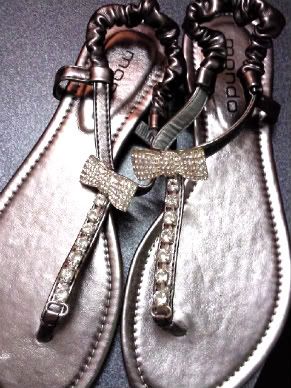 A Guess blingbling watch. Got it at a much cheaper rate though!
Parents sponsered me about 60% for it. Why not 100% lor! Better then none lah.
The shop owner is near to pissing me off that day. Cannot give me what i want still demand me to do things. Forget it. It's solved anyway.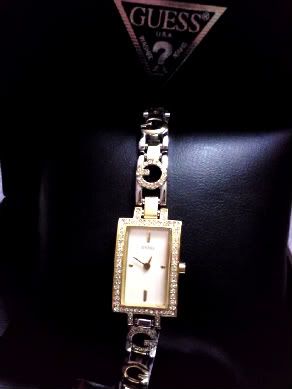 You know what, i made an effort to keep all the receipts i have this month so as to calculate how much i've spent end of this month. I'll sure have a good scare at the figures! Damn!
Pink pink!