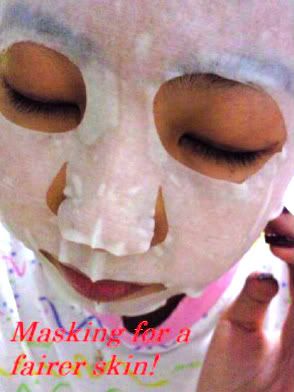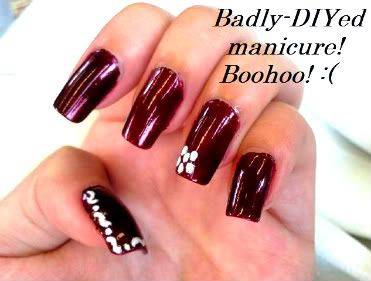 Great Singapore Sales is so sinful!!!
The word "SALES" is so freaking tempting & powerful!!!
My itchy leg doesn't want to head home right after school days ago.
Ended up roaming around JP walking into shops, then the fitting room, & eventually to the cashier. Damn!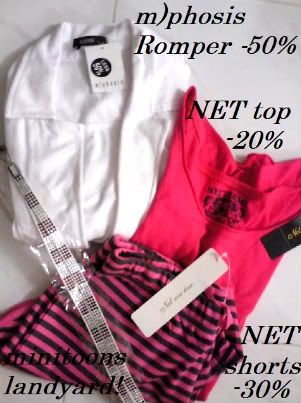 Total Damaged:
$110+
Not that bad right? I think its consider cheap?
Continue shopping online & got these two pretty thing!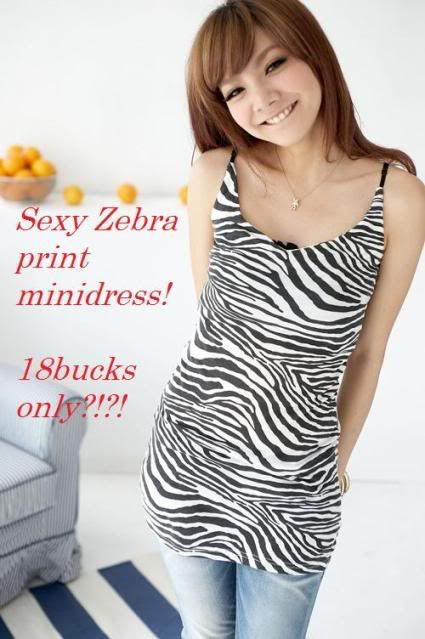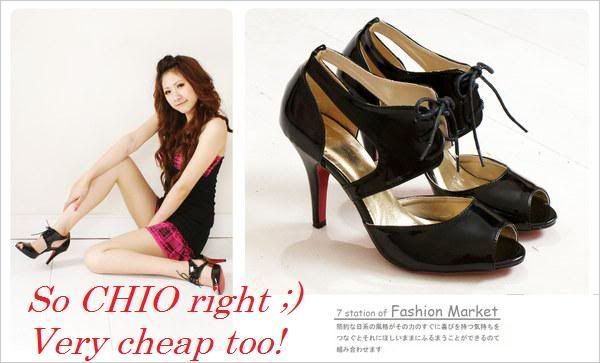 Dinner , movie & supper with
WW
on Friday's evening.
Headed over to Heeren for Waruku! Omgoodness, look at their noodle bowl! It's huge!!
My head is like merely sticking out of the bowl. LOLLL!!!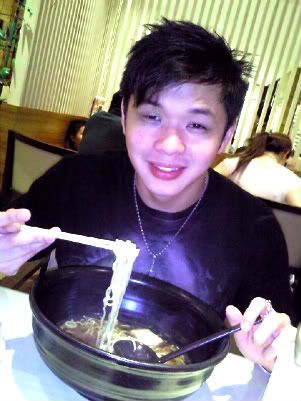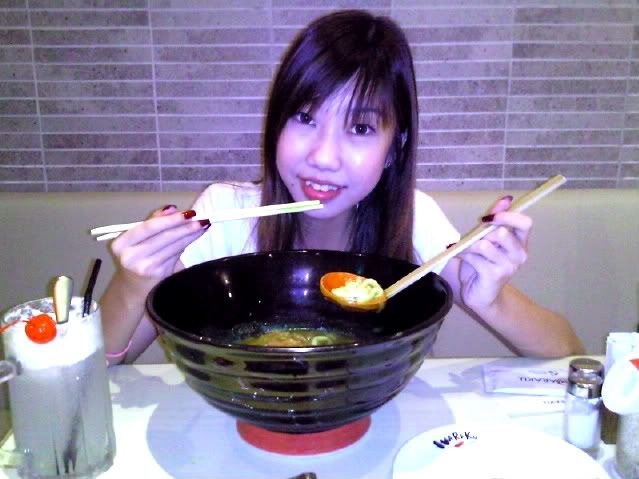 Went over to Cine & bought tics for DRAG ME TO HELL sneak preview!
We roam around Orchard wanted to find some place to rest our legs but to no avail,
so we ended up at a don't-know-what Organic cafe.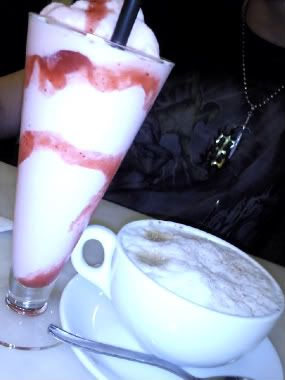 Then, back to cine for our movie. Bumped onto Weng's group of friends.
(Of all places why so suay?!)

So anyway, it's a horror movie, was been scared a few times! All the jerkings, ah-ings, covering of eyes all came out as usual. It's scary, & also funny! Really! LOLLL!
My gay pink rubber band.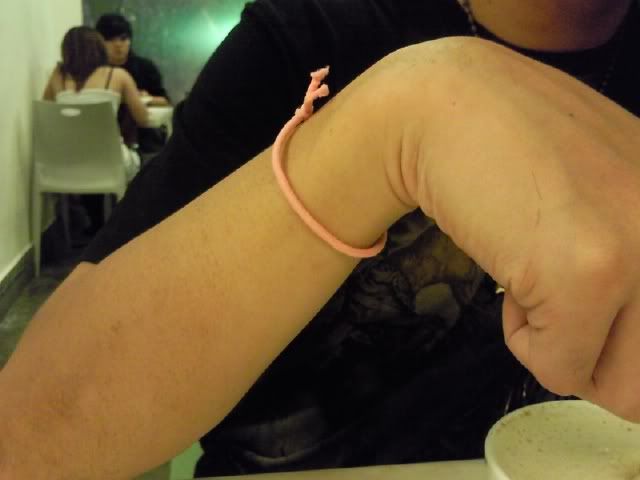 Headed over to Timah for supper. Had the usual dishes. Hahas!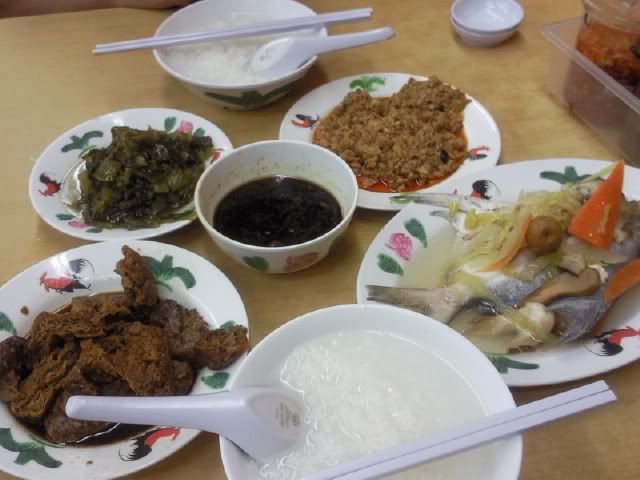 Back home after that.