*** there's a serious problem in either my phone or Singtel line!

few days ago, i saw Val's missed call, called her back & she said SHE DIDN'T CALL ME AT ALL. i swear its her because her number is still in my missed call list!

today, just now. i was calling WW & the phone just kept ringing & nobody picks up.
so i texted him, & he called back saying HIS PHONE DIDN'T RING AT ALL! but i am very sure i dialed the right person because i pressed from my last call list!

Like wtffff!!! WHO did i called & WHO called me???
This is so scary lahhhhhh!! OMGGG.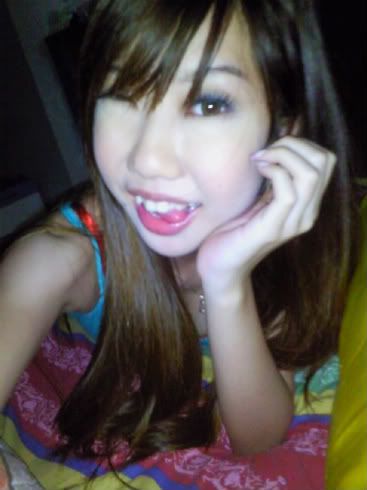 I swear my legs are breaking soon, but i'm still happy...
because i worked with my PT girlfriend!
Credits to her for today's job offer.
Guess what, im still in my make up!
Just got home, & went down again to collect my outfit from WW for tml's event.
He was so nice to help me get my uniform & came over to pass to me lah.
I was so last minute informed & was working and not contactable, so i got him to run the errand for me. Thanks boy!!!! :):):)
Tml is promo for Breadtalk at town!
So much of wanting to earn more money, i actually have 2 exams coming up next week!!!
I'm gonna be so dead!
No time arh, no time!
Why am i still spending time blogging over here?! *slaps self*