After my haircut, i feel like a kid. Yes, i felt so underage.
I can't go out letting down my hair without shampooing. I'd probably look like a mad women. Hair was too layered.
& i snipped off my fringe to a Bang look-alike. Which i totally look like a kid!
***now the OLDEST age people will guess that i am was 17 -.-
Sad.
I did not regret the haircut though, because it looks great after shampooing & styling!
Heh heh. So contridicting!
Actually its just a minor changes to the hair. Maybe its just my mind. Must be.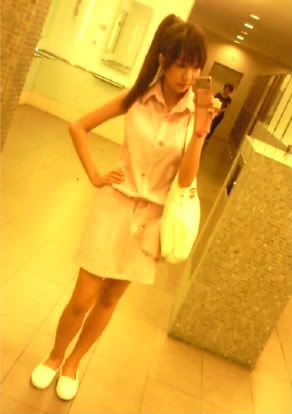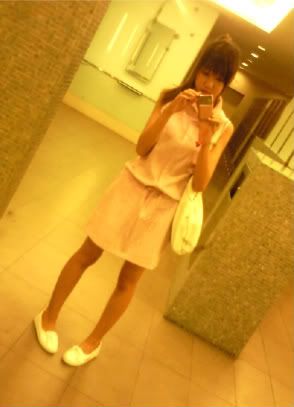 The 100x more comfy Giovanna's flat than EverLast!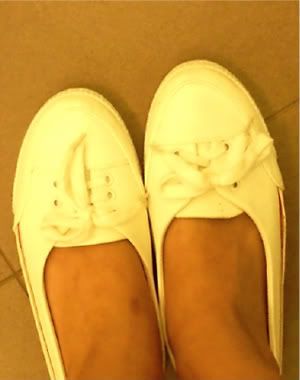 Oh yes, i think my lecturer hates me alot.
Should say its quite a rare case, because laoniang is always a teacher's pet! Hahahaha. Don't i look like one good student?! I can't eat in class, (i'm snacking quietly by myself)

I can't sms in class,(he expect me to off my phone. I must be crazy to listen to him!)

I can't talk to my friend,(not even whispering)

I can't write my diary schedules,(he will start asking me questions)

I can't pack my wallet,(he will aim me again)


& i was sitting at the back corner of the classroom.


HE CLAIMS THAT I AM DISTRACTING MY CLASS?!

WTF?!

I THINK HE IS THE ONE WHO GOT DISTRACTED BY ME LOR!

SO HE EXPECT ME TO LOOK AT HIM ALL THE TIME?

COME ON. THIS IS MDIS.
WHY IS IT EVEN WORST THEN PIONEER SECONDARY?

Smelly Bulldog!