I wrote a total of 9 full pages of essay, almost used up the whole answer booklet(1 booklet consists of 10pages). 1 of the exam which i wrote the most, reached right on the dot & sat throughout the whole 3hours till i was told pens down. How amazing on how much craps i could actually come out with. As much as i wanted to give up because i know nuts. (Hey! I think i know how to answer 2 out of the 7 questions! Alright, i should be shame on that pls. )I know i will fail for sure. Don't even need to pray for a pass because i think God can't help me either. Asshole, Business Law. Hahahaha. Hopeless me.
One more to go. Jiayou!
22 Aug, Saturday
First day for
Tiger Airway
.
Jobscope is to parade around, give out postcards & coasters, shouting cheers.
Sounds pretty easy eh? But nobody understand how badly our feet hurts to be walking on heels for whole 2hours.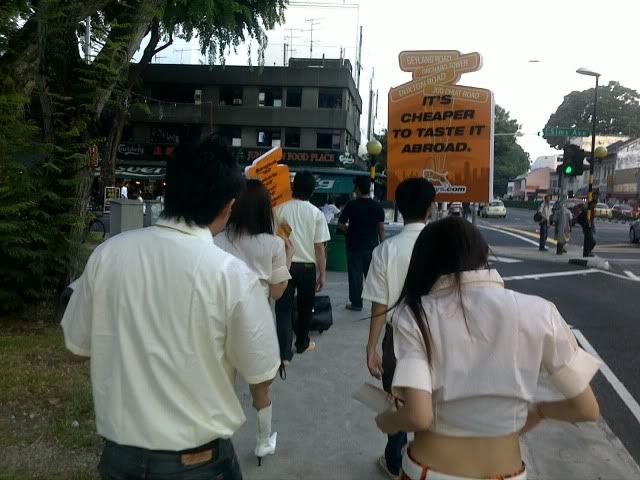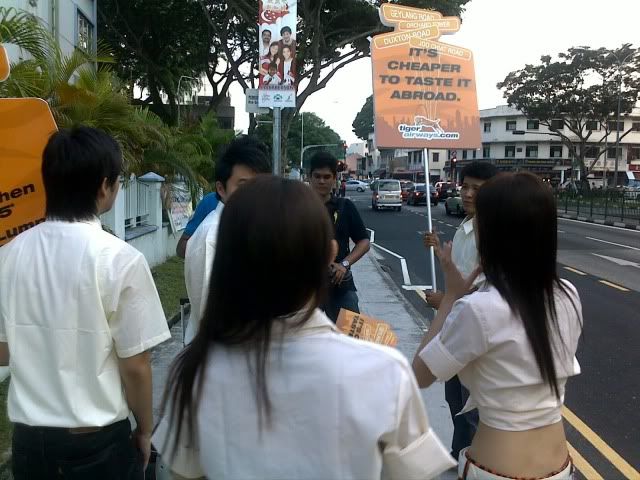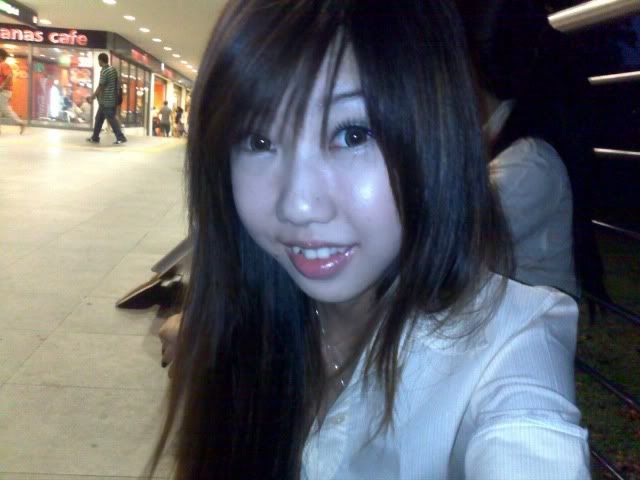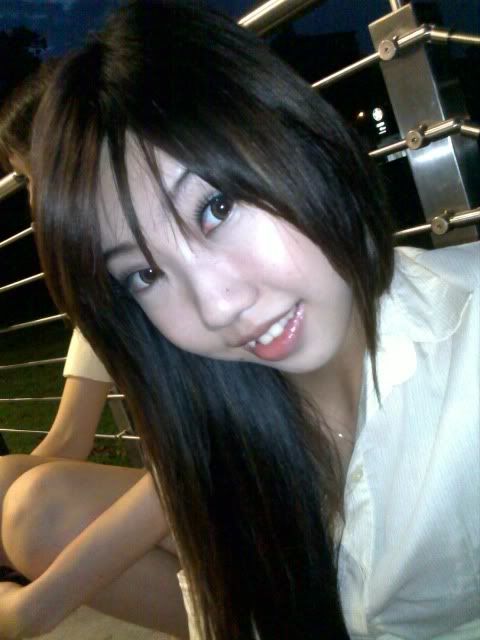 After work, cabbed over to
Val
's place while
Joanne & Zhiwei
were there too.
Relaxed, touch up makeup & played a fool with my hair(Val attempt to tie the Lady Gaga-ribbon with my hair) before heading to
Vivo
for mine &
Zhiwei
's late dinner.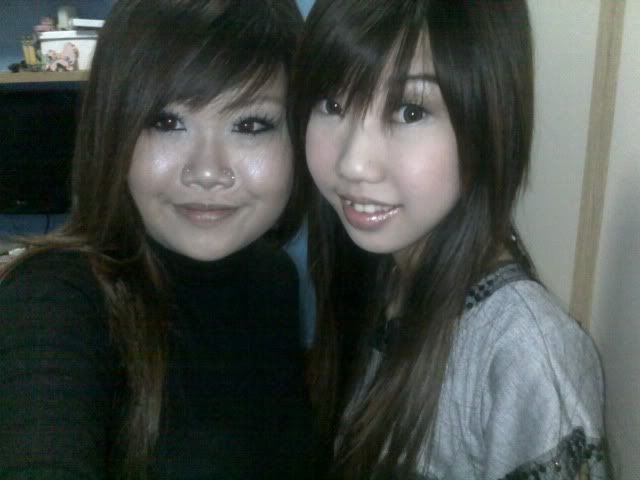 Headed to
Powerhouse
after that. Met up with Wieli & friends. Too many to be named.
Met lots of random friends there. Lots i mean easily 10 over, random meaning mixture of my friends, janelle's friends, my friend's friend, my sec schoolmate, online friend.... LOL!
Treated
Val Juggarbombs
&
Tequilla shot
as her birthday drink. She was rather high by then. Hahaha. PH was not really fun that night, dancefloor then stage for awhile, & spent most of the time sitting outside enjoying breeze, helping friends to run errand. Too bored, so i went home & on the phone with
boyfriend
. LOL.
23 Aug, Sunday
Worked for
Breadtalk
. Another few hours of standing in my killer heel, giving out flyers.
Our outfit was cute! I'm the
Apple Strudel,
while my partner
Yiwen
was
Pork floss
!!!
We looked so outstanding with our outfit, luckily we have the
Ben & Jerry's
babes with us at the same area too!
Please don't laugh at me! Too bad i didnt have a picture of how the pork floss look like..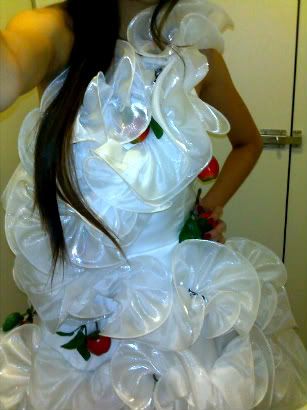 .
.
.
.
.
.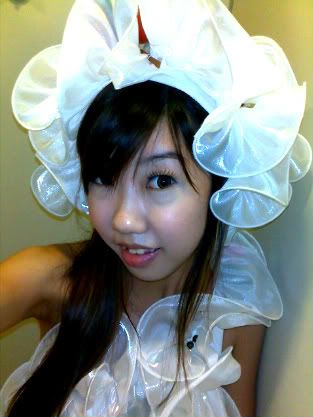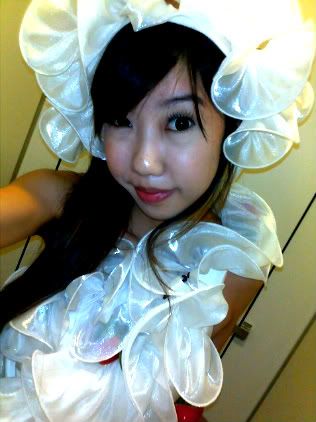 Hahaha. My head band thingy does look ridiculously funny!
This is not some typical uniform that you will get for usual events. & I heard each costing $500? Wow.
Decided to meet up with
boyfriend
after work :)
Yeah. That sums up the whole weekend for last last week.