It was a long hectic day for me.
So busy to the extend i only had a decent meal all the way at 12am!
Work like i owed Ah Long money. No, i'm not complaining! LOL.
Was working from 3pm to 6pm for Arcadia,
then 7pm to 11pm Juronghill for roving,
back home to put my ultra huge bag
& headed to Social House for Jojo's birthday party!
Caught myself a Marie!
Baby came pick me up from work, quickly headed home threw my bags & touch up my makeup & cabbed to SOHO!
Got the chop & off to Mcdonald to settle the hungry stomach.
One angmoh actually came over to me while Baby is buying the food.
He grabbed Baby's seat & wanted to plant his ass onto the seat saying he wants to seat with me. I said no my boyfriend is here, & he still continued & ask if his friend could seat with me.
Mad or what?! You know Angmoh often talks loudly to the extent tables around me all look at me.
Damn paiseh, to think i should be happy that got Angmoh wanna pick me up!
He's probably drunk anyway!
Babes at the party!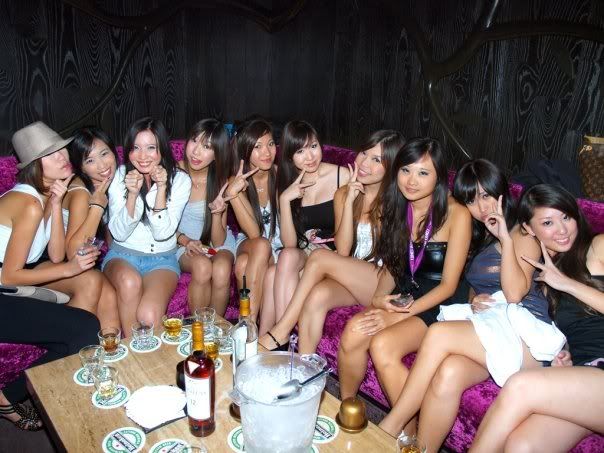 Janelle & Lou, Me & WW.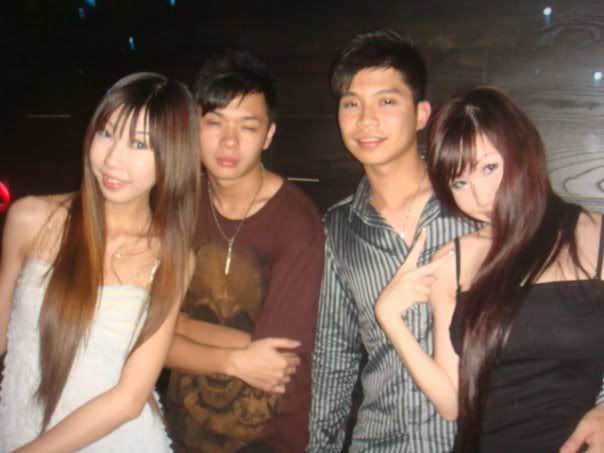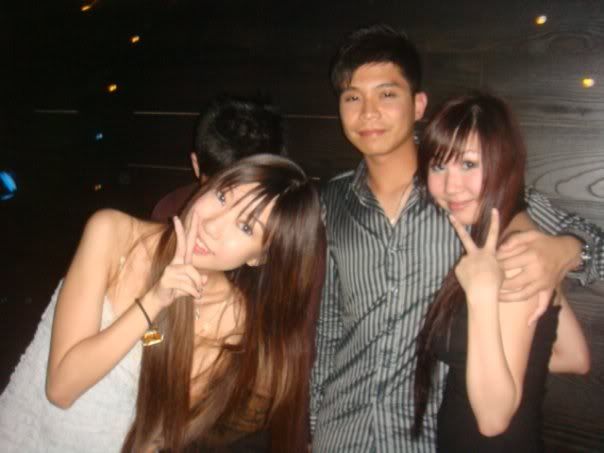 Played the 'Body Shots' game!
It was high till the max, both getting licked & licked people!
The game goes like this:
- 1 girl is to lie down.
Salt will be sprinkled on chest area if wearing dress, or waist area if wearing 2 pieces.
& bite the lemon at the mouth.

- Another girl with be drinking the Tequilla shot,
then getting low to lick the salt from the body,
suck the lemon from the mouth & give a good kiss if you want!


HAHAHA! Damn high right?!?!?!
AmandaPang licking me! Hmm.. i taste good ok!!!
Me licking Gillian!!!
Naughty her doesn't want to let me have the lemon. So i had to suck it from her mouth.
Omg!!!
Dancefloor all the way with Janelle, the babes, & Val's group of friends.
Saw the Butter's clique, Jinman, Felicia, Weiquan .......
Back home with Baby. Was looking so wasted after reaching home.
Nonetheless, it was a fun night.