On 2 October 2009 is Boyfriend's birthday!
I never-ever tried planning celebration for any guy before!
So i had a veryvery hard time thinking what i should plan for his celebration.
Pulled myself out of the bed early in the morning, & starting to work on the
"surprise".
Mum helped me out with the "beating" part because she was afraid that i'll mess her kitchen up!
She said she has got NO faith in me. What a demoralise!
For once, i thought we are the
Julie & Julia
.
& mine was
Mama & Daughter
. HAHA!
Only after a whole 4hours,
CHOCOLATE RICE BUTTER CAKE is done!
I quickly went to bathe & get ready as fast as possible, before waking the Boyfriend up.
I bluffed Boyfriend up to my place by telling him i am not done preparing yet & ask him to come up & wait for me.
Ok, i don't know if it works, but he is up anyway.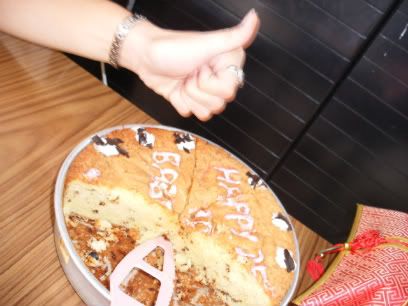 Omg, i'm so proud of myself really!
I was so scared that the cake would not success, then i'll have no surprise anymore :(
Though it is ugly, but it's still nice okkkkkk!!!! Really yummy! Hohoho.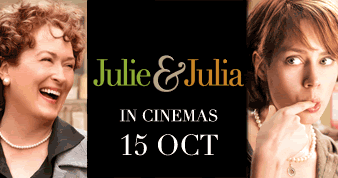 We headed town to kill some time before heading to booking at 7pm at Sheraton's Towers Hotel for International Buffet!
Alright, this was not a surprise anymore because i actually ask him to take a look at the streetdirectory before heading there. So he already knew where i'm bringing him to.
No choice lah, i don't know how to walk there if we were to take public transport -.-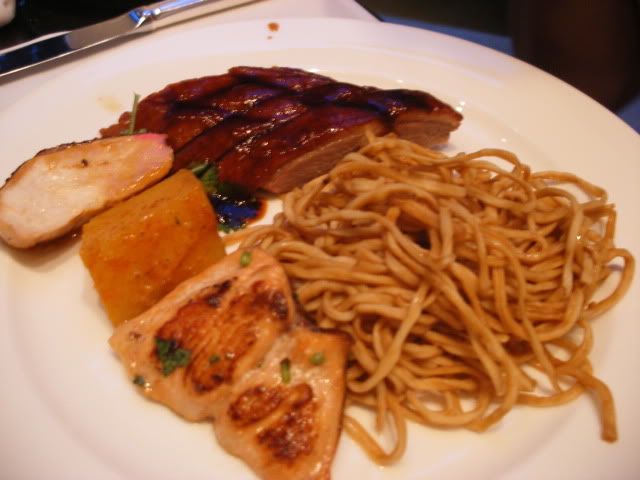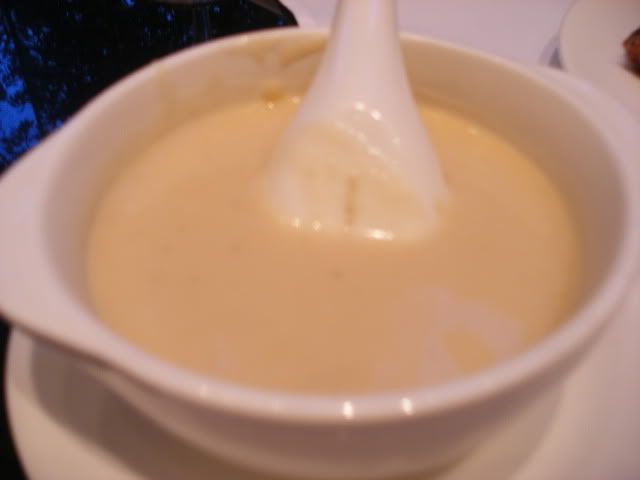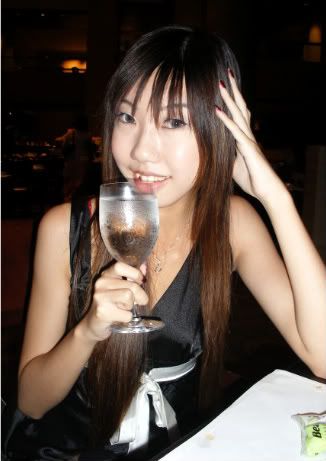 (look at that pig behind! eat full full already sleep liao!)
After the filling dinner, headed to Kallang Leisure Park for movie,
Surrogates
!
(LOL to our irritating face!)
p/s: i think this is my most ugly photo of the year.
That was not all. Birthday boy still haven't got his present.... until a few days ago,
.
.
.
.
.
.
.
.
.
which was an
Ang Bao
from me with an auspicious amount specially for his new gadget
IPHONE 3Gs!!!!!
Yay! Managed to psycho him to sign the plan i'm having so we do not have to fret about our bills anymore! Unlimited sms babe! But he has got much much more Data Plan then me. I'm jealous now! >.<
Went Challenger & bought casing & screen protectors. I bought a mirror one for my
Itouch
too. Now i have big big mirror for me to vain on!
But that also means i got to peel off my
bling bling
screen protector.
Happy Birthday Baby! Muack! :)