you know...? BOOMZ!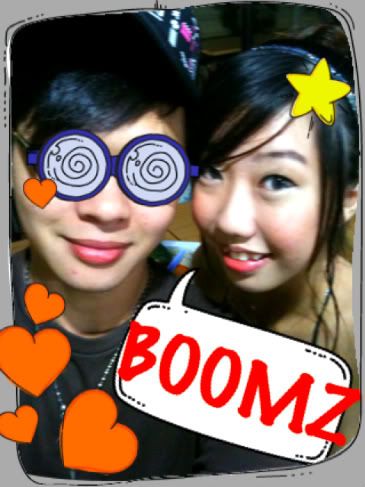 hahahaha. my boyfriend edited this on his Iphone.
you knowwww, i have soooo much to blog about!
mid-autumn festival (ya, months ago!) ,
random clubbing nights,
cousin Jasmine 21st birthday,
Kittylab !
Total,
400
over pictures!
Not i don't want to blog, is i see the number of photos pilling up i also sian arh.
& i also realised, all the events involved
WW
.
.... I got so sticky to him mehhhh???
On one very random day, when both my parents ponned work.
Dug me up early morning, make me tour half of Singapore with them, & we ended up whole family dozing off at Central Shopping centre's LJS while waiting for time to pass till 10pm for my work.
Miserably sleepy day for me. Been swearing for that whole day.
(Those who saw my tweets will know. In fact, i'm very vulgar on twitter. LOL!)

Looks ok?
Will you still think i look ok?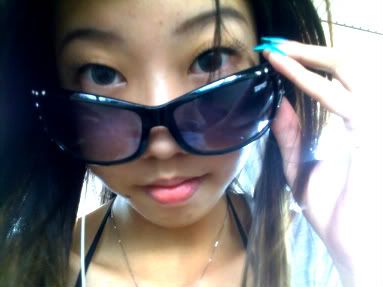 I really have no intention to scare you :(
After 15mins of "colouring", i'm ready for work.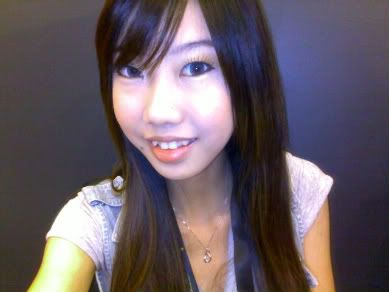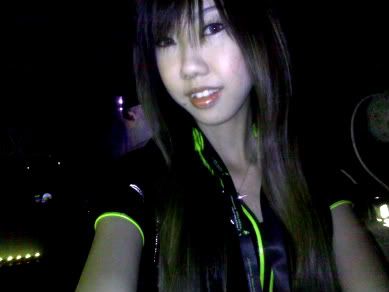 Dont ever believe that there are real pretty women out there. Very rare!
I swear i Gan Heng
(hokkien)
lor!
I got this freaking XBOX for a customer. To a customer which is so freaking Niao
(hokkien)
& not sociable at all with me.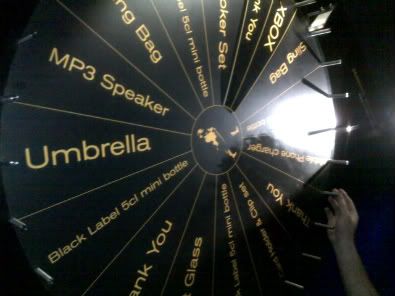 *why i say he's Niao:
he went straight to the carpark right after to keep his Xbox -.-, all he did was grab my hands & say Thank You. After that never even offer me a drink or what.
Not i Gien(hokkien) to drink, but is basic atequate right??
After winning by my help & next moment treat me like strangers, walk past also never smile -.-*


Tamade, so Dui
(hokkien)
.
Anyway, i want all other prizes
(32' Samsung LCD TV, Digital Camera, 2 bottles Black Label)
then the stupid Xbox lah. I'm not a gamer. I dont even know how a Xbox works. LOL!
Spent $298 for 2bottles & can get back a TV/Camera/another 2 bottles for free so worth it lor!
I really really want a new camera.
I want something small & sleek. Mine is so big & bulky.
Cheap nvm as long quality is still there. Around $299 ones will do.
Any sponsors???? Christmas present??