Tigerbeer at
D' Kranji Village Resort
today!
It was a drama-mama journey there for me. Quite saddening.
I was freaking hardworking today cos i was told the client there very fussy, will complain.
Never been so proactive before ok! Always slacking at work. HAHA.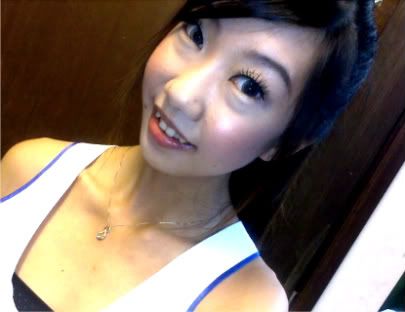 Have been working :)
& all the events are related to Drinks :/
Got a shoot tml morning & i am still not packing anything yet.
For after don't know how many months, i'm taking a fashion shoot!
So many barang-barangs to bring!
So gonna flip Vivi mag to get some fashion tips & posing ideas.
But i have no time lah!
Veryveryvery nua. Not sleepy, just lazy.