Last friday, halloween's eve.
In the lift. Hair looks damn flat here. Clipping my fringe to set it in place after the hairspray.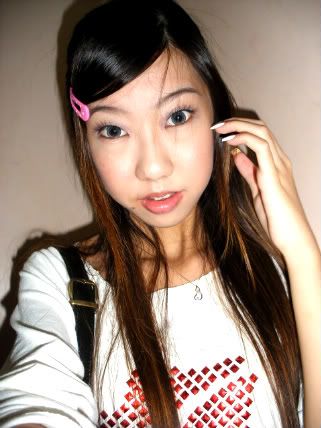 Spent the day working at Arcadia. That is one of the best day of work!
Get to work together with Angela babe again.
(cut cost, become only 1 ambassador a day)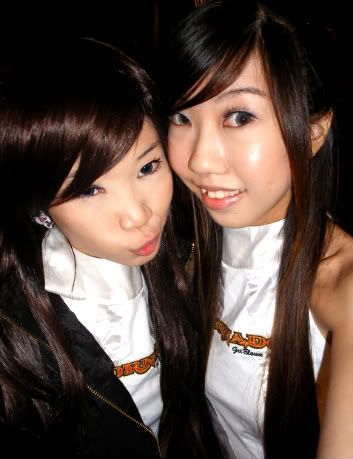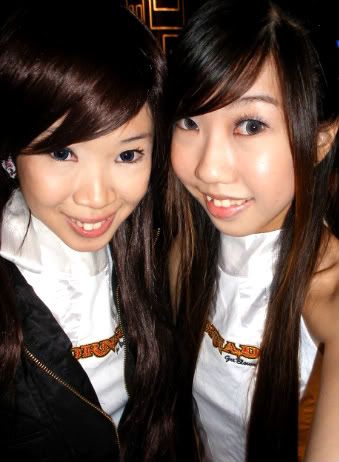 Just that she's located a level above me at Mushroom, while i'm at Arcadia.
But my job that day was to pull customers from Arcadia to Mushroom to play, so i don't need to hardcore sell cards! At the same time can go find Angela babe!
Kenny was the only ghost that night. He looks so lonely alone scaring people. & must be very tiring to keep walking hunchback the whole day. LOL.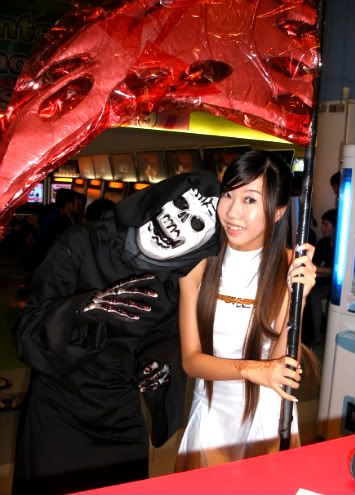 At Mushroom!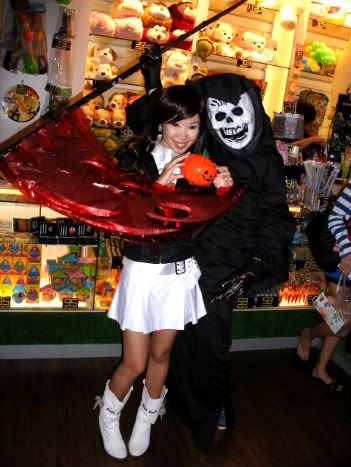 Every $20 tokens changed at Mushroom will get this huge balloon Trident!
Angela babe gave me one which customer gave it to her! :))
At the escalator. I can snap pictures almost anywhere, everywhere!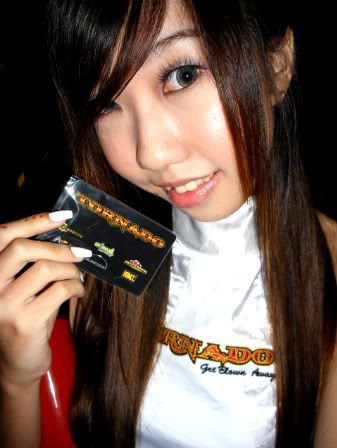 Just few minutes before i knocked off, Janelle & S came over & look for me! So sweet!
We're going to pick Gillian up after me, & heading to supper at Chomp Chomp with CG :)
No pics of the guys.
One funny moment of the day.
This little boy is trying to walk pass beside Janelle, but he is so tiny to the extent he's about our mid thigh height. So to prevent Janelle on stepping on him, S decide to pull her away & the lil kid squeezed his way through & by chance his hair happened to brush over Janelle's thigh.
Janelle jumped, grabbed S, & screamed! Apparently she thought he was a 'rat'.
Ya right, rat is that big huh! LOLLLL. I swear the everyone turned at us lah! So paiseh!
So this is the RAT!
Look at how different a girl & guy does thing.
Guy: the place that is being seated is clean can already.
Girl: the whole area must be clean before sitting down.
To show how tiny the boy is, & how huge that mug of drink was!
Oyster Omelate.
Stingray.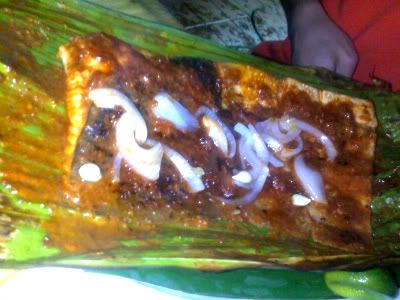 Baby Kailan.
Got back home at late midnight. Slept for few hours & headed for work at BarClays Singapore.
(which will be updated later)