Masked my E71 few days ago at JurongPoint.
Ended up in this simple pink strips cos i couldn't make up my mind -.-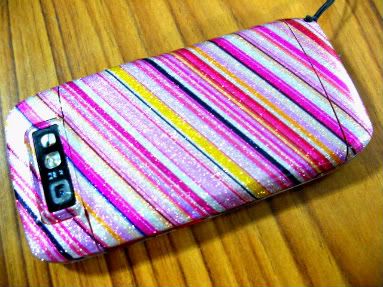 To kill time while waiting, i did the $5 budget manicure at CityBella & went window shopping around.
Adding a little crystals to bling it soon!
Thanks to Baby, i'm back to MSN instead of ebuddy after so long!