A little updates of my CNY this year !
All thanks to my new camera, if not i wouldn't be bother to blog i guess. Haha.
Work as usual on the eve of CNY. Back home after half day & worked on my nails.
Not really happy with it cos i find it too plain leh.
They we had steamboat reunion dinner at home at late afternoon !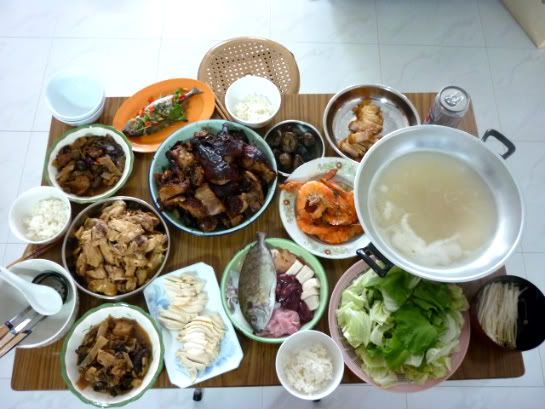 Then i think i took a short nap, woke up & watched the CNY variety show on tv.
& when the clock strikes 12, it's New Year !!!
Not forgetting, it's also Valentine's Day!!!
Went to the 2 temples at my area with my parents & coincidentally bumped onto my cousins.
Blah blah blah.... & i'm home at 2plus.
Then, Baby suddenly called & said there'll be meteor rain that night at the direction of my corridor, ask me to come out.
I still stupidly went to think on a few secs, "today got meteor rain meh? why i dont know?".
Then i realised! HAHAHA.
Am greeted with this cute little thing!
Omg lor. My boyfriend actually pop out at my doorstep at wee 3am!
So he waited for me till that late, despite still need to wake up early to Bai Nian in the morning.
So sweettt!
The thing is i dont even realised his "absence" for the 20mins travelling time to my house.
He's like replying my texts very fast leh!
He also lucky to caught me in my new sexy "build population" sleep wear lor!
Laoniang 1 year 1 night then wear so little to sleep one ok. Me love coverall pyjamus.
I'm very unsexy one. Haha.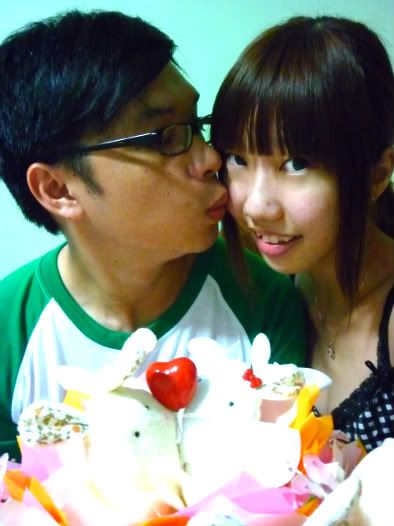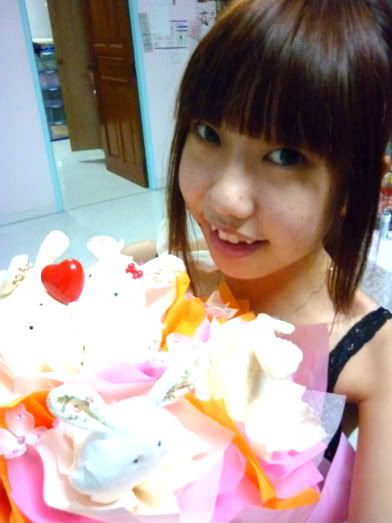 Disclaimer: So sorry about my ultra ugly bare face. I'll do reflection on it.
Still, i want to thank my Baby so much! Muack!
Slept & woke up at 12 in the noon, prepared & headed out to the 1st house only at late afternoon.
Good make up day :)
With my pretty bouquet !
The 5inch killer heels, which is really kills!!!
My mummy also in traditional oriental theme. So cute!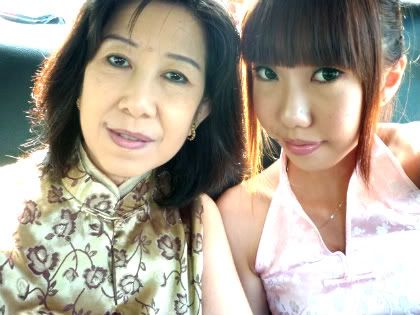 1st meal of the year is Mcdonald. Does it mean that i'll get to eat mac for the rest of the year?
If yes, also not that bad eh. HAHA.
House-hopping my cousin's place. So convenient to have cousins leaving near.
We met up like straight 4 nights. Haha.
The young & energetics!
Didn't know my cousins are camwhores too!
Almost all are armed with a camera each. Scary much.
Alright, blogging from office now.
Shall go home & upload pics to blog at work again.