Went to this casting after work only to know that they are actually taking shoots!
Did only simple makeup in the van, thus pictures out are expected to be ugly!
Coincidentally met Jess there while she just done with her shoots & it's my turn.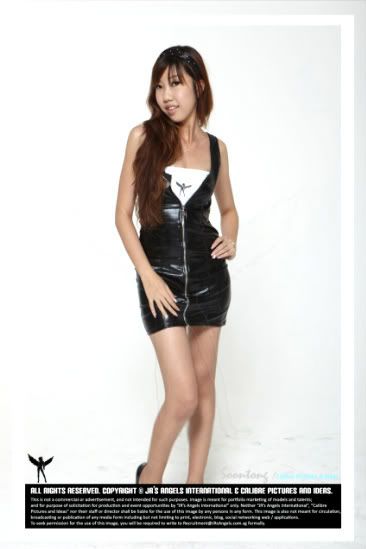 Told ya it's ugly! I don't know why my poses looks so awkward.
Please also don't ask me why my legs are so opened apart, thighs so fat...
Blah... only posting these 3.
Hee Hee. I should be applying work permits for new bangalas for sub-cons now.
So so lazy! *stretching*
Hate working life, making me so lethargic everyday.
Due to boyfriend's unpredictable knock off timing & my compulsory OT, we don't meet as much like the past anymore. :(
It's just like what people said, one side will sure be neglected during working life unless staying together.
Besides that, i'm also stucked inbetween some issue.
Anyhow, i think my life is in a mess now.
I can't juggle well between work, bf, parents, let aside friends.
& worst, i'm starting school in 3 weeks time.
I REALLY DON'T KNOW HOW! Whatever, I SUCKED!
FUCKMYLIFE MUCH!