Sponsored Advert ~!

***Disclaimer: Nude face photos here are purely cosmetic-less & non-edited. ***
ACNES - An inflammatory disease of the sebaceous glands and hair follicles of the skin that is marked by the eruption of pimples or pustules, especially on the face.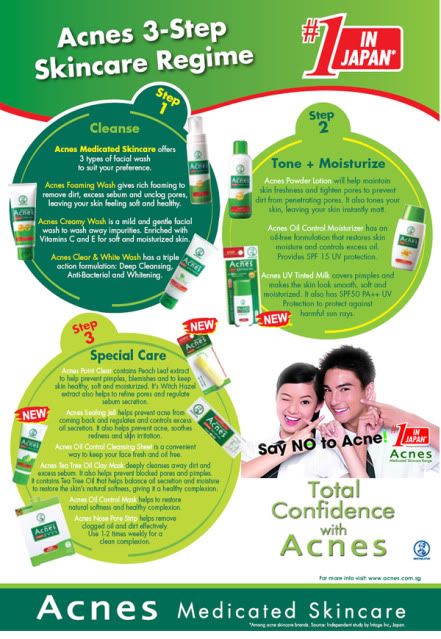 Received these sponsor products from Mentholatum a week ago!
-ACNE powder lotion
-ACNE creamy wash
-ACNE sealing jell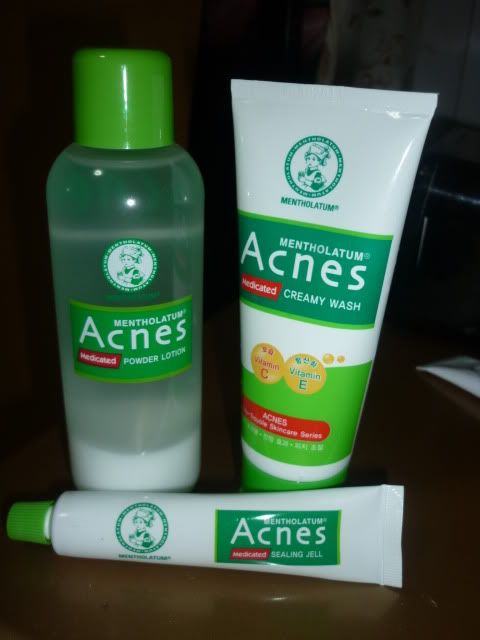 My daily skincare regime :
Biore scrub facial wash & NewYork Skin Solution Hydrating toner!
Yes, i uses Biore scrub everynight! It has only very mild tiny scrub beads to make sure you can scrub your face clean yet not afraid getting hurt from over scrubbing.
NYSS Hydrating toner is my everyday must use! (it doesn't come by cheap ok. & this is my first ever toner bottle out of my 20years of life!)
Well well well... i'm not blessed with the best of complexion.
So i do often get breakouts whenever Aunty Red is coming. (so that's like every month breakout once! horrible! it's tiring to keep worrying about pimples & acne scars!!!)
These products came just in time for me to test it out!!!
BEHOLD...............!!!!!!!!!!!!!!!!!!!!!! ~~~~~~
Alright, i cheated by using a blurred photo!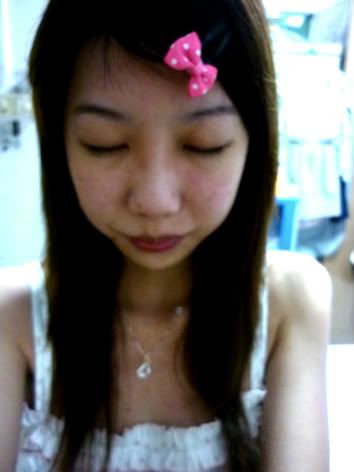 This is without flashlight!
(i know you feel like slapping me right?! the ribbon on fringe, act cute pose, sleeping dress with the cui face. LOL! )
To make myself look more like a human, this is one with flash after applying the ACNE powder lotion!
Don't bother zooming the pictures cos it is full of flaws!
My verdict after using the product for a week!

ACNE creamy wash - 3.5 stars! a little amount is enough for the whole face, produces alot of foams. indeed very creamy, i like! but best not to use it as the "first" facial wash everyday. it might be too tight for the skin, might not be able to fully cleanse a face that is after makeup. i always use a little of Biore scrub after my cleansing milk, then a small bit of ACNE creamy wash!

ACNE powder lotion - 3 stars! menthol is refreshing but l smell quite strong. is not a heavy lotion, very mild & light.

ACNE sealing jell - 4 stars! this is good stuff! i've got 2 pimples on my cheeks when i received the products, immediately i tried it on the very night. of cos it doesn't disappear in a night lah! i use it for 2 nights & yeah, the huge bumps were almost gone & redness disappeared! this jell is more like drying the pimples up. so my advice is stop right after redness reduced & bumps getting smaller to avoid peeling of skin in the end!


Hehe! 2 better quality pics to redeem myself! :))
You saw the bigbighuge difference?!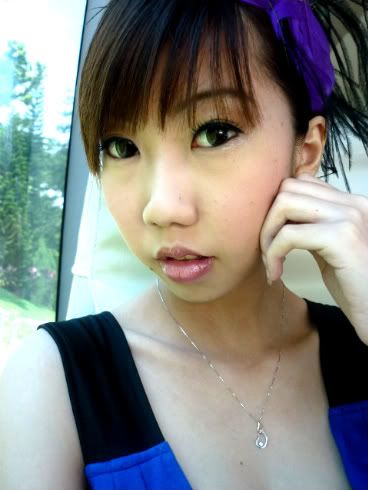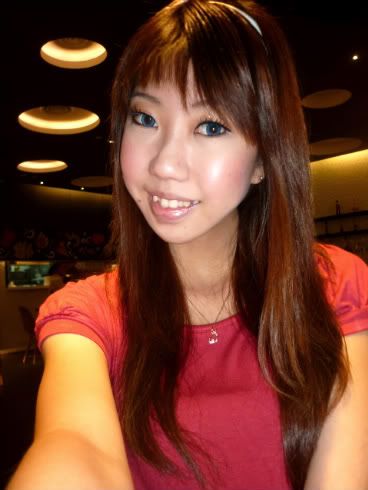 Thanks http://www.fr3b.com/ !!!