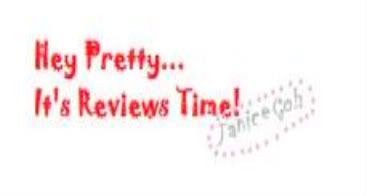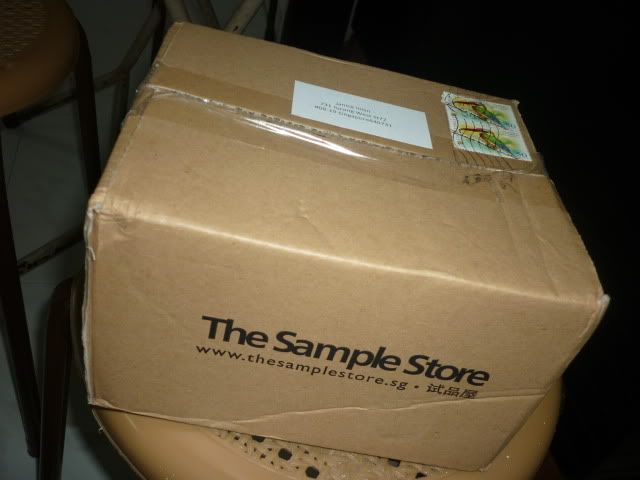 Mentholatum Mogitate Kajitsu
with Real, Natural Fruit Juice & Honey
(Mogitate = Fresh , Kajitsu = Fruits)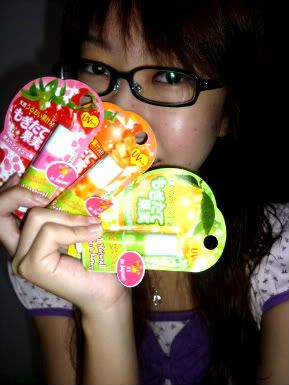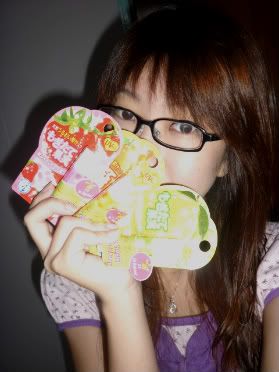 -
Mojitate Strawberry
- Mojitate Orange & Mango
-Mojitate Lemon & Lime
- Mojitate Grape & Berry
- Mojitate White Peach

They came out with so many yummy flavours which made me spoilt for choices!
I had a hard time deciding which to try on with. So i decided to have one each in my different bags to make sure i will always have mosturised lips!
Mogitate Kajitsu is made with
Fresh Fruit Juice
which contains
essential minerals and vitamins
that are beneficial to the lips and body. It also contains
Honey
, which
heals and renew the lips
. With Mentholatum Mogitate Kagitsu lip balms, now you can get Real, Natural Fruity Goodness to
nourish
your lips and make it
soft, supple and oh-so-kissable
!
Natural Fruit Juice -
contains essential minerals and vitamins that nourishes the lips
Honey -
a familiar product that heals and renews
Grape Seed Oil -
helps to repair skin on the lips so you get softer lips
Vitamin A & E -
these are antioxidants that prevent lip-aging and gives your lips a healthy shine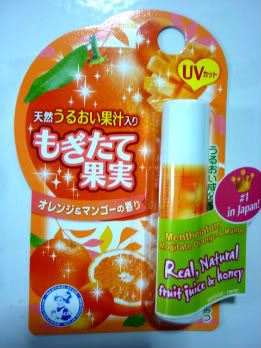 It's smooth, easy to apply, definitely non-greasy, and best of all, i licked my lips so much as though i'm sucking some candies. Yes, it's that sweet!
What's not to be love having a pair of kissable lips!
P/S : No one likes drying/peeling lips.
Apply it on & went kissing on your hunnies right now!
Get your favourite lipbalm, available at all Watsons outlet at $5.90 each!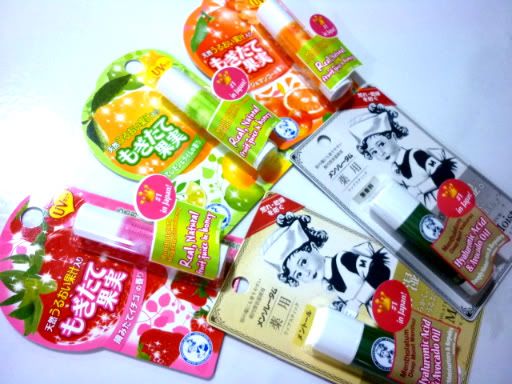 Mentholatum Deep Moist

Ultra Hydrating Deep Moist Lip Balm with a unique oval-shaped design


The key moisturizing ingredients in Deep Moisy lip balms are:

Hyaluronic Acid, a premium ingredient that forms a smooth, moisture locking shield for softer, smoother lips. It can old 1000x its weight in water, or 6 litres of water with just 1g.

Shea Butter heals the skin, and gives a soft, pleasant texture to the lip balm.

Jojoba Oil gives pro-longed, whole day hydration to the lips.




The innovative 'oval' design of the lipbalm fits the corner of the mouth well and make applying much more easier in just a single swipe, without affecting the foundations near the mouth!

The Deep Moist lip balms gives a matte finish, which will become a good base for lipsticks/glosses.
The Deep Moist Menthol lip balm comes with a tint of menthol. Refreshing but not too over.
While Deep Moist Natural is for those who prefer it fragrance free.

Personally, i prefer my lipbalm to be in fruity smell rather than too much of menthol, therefore my pick would be the Deep Moist Natural :)

Grab yours now at any Watsons outlet at $7.90 each!

------------------------------
------------------
---------
---
-
.
.
.
.
*** CONTEST TIME!!! ***
Try the
Mojitate Kiajitsu & Deep Moist lipbalms
today too
& share your experience story to stand to win attractive prizes!
All you need to do is to purchase the lipbalm,
try it and post you experience onto
ROHTO-MENTHOLATUM's facebook wall
♥
http://www.facebook.com/thesamplestore.sg
♥
3 winners will be selected.
♥ Contest period: 16 August 2010 - 17 October 2010 ♥
http://www.thesamplestore.sg/