Since there are more and more blogger events invitation, i think i should just 重出江湖 right?
Wait. Shouldn't blogging be more of a personal thing? Why is it so commercialist now?
Anyway, age is catching up with me. Suddenly lost touch of blogging.
Like what?! I'm only 21!
As usual it's visual time. Let me share one of my favourite shoot.
1st time doing such sporty theme. Ok, it wasn't supposed to be even sporty at all in the first place, apparently photog doesn't like the outfit i brought!
I brought so much cutesy/sexy outfits/wore 4inches heels & he don't like. He goes for plain :(
So he whipped out a
wtf. yingfa
swimsuit and was asked to change into it.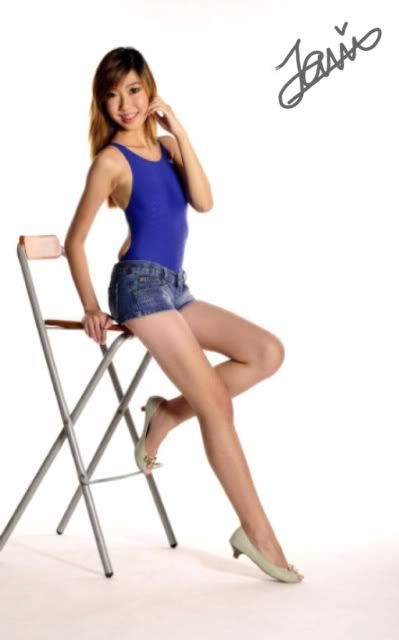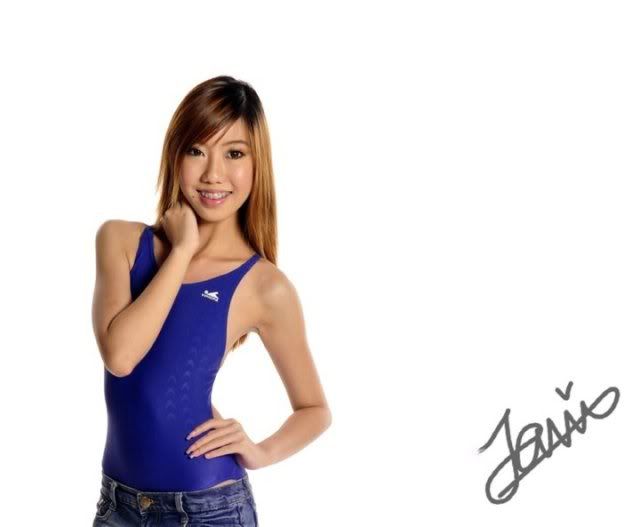 Dang!
Photos came out pretty awesome right?!
Took halfday off work last week and went for a commercial shoot at GoodLuck 96 fish farm, together with 5 other babes.
Woke up at 6am in the morning, out of house at 7am, reached cck at 8am sharp. Zomg!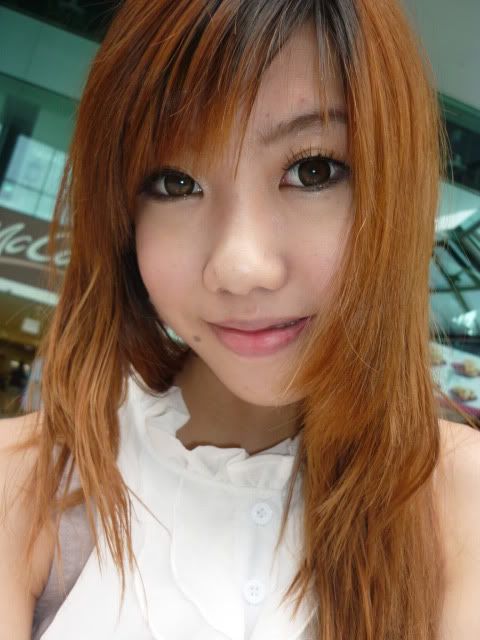 Was quite skepticle for the shoot at first. It doesn't even look like how a comm shoot should be, the quality of photos and everything is just, nah.
Photos will appeared in 2012 calendar for charity sale, as well as banner for the fish farm.
Don't be surprised if you happened to be in Farm Mart or while on your way to Qian Hu :/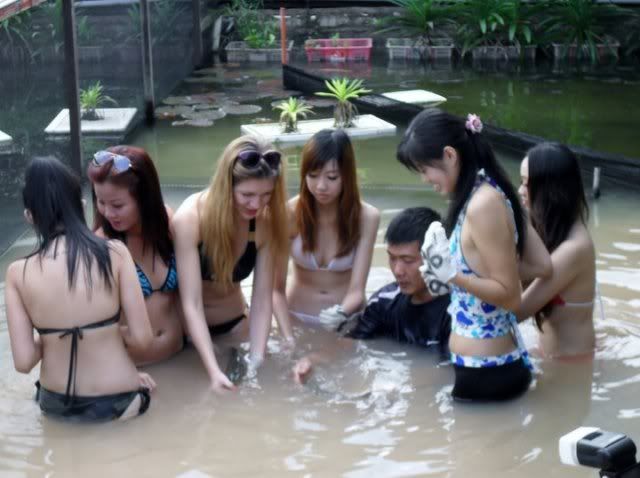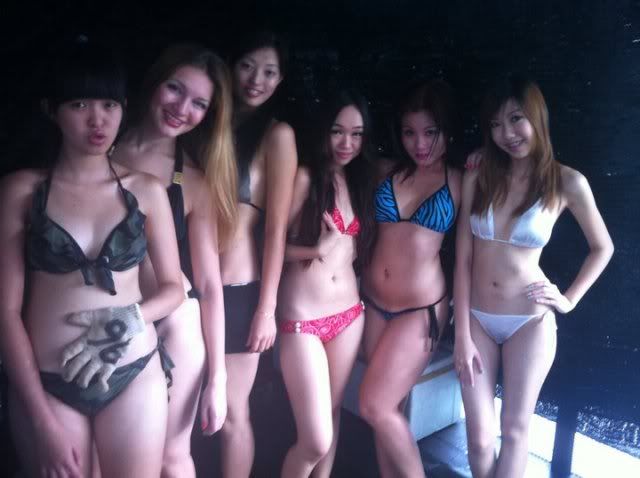 Didn't know i knew the photogs years ago, but we did not have the chance to shoot until that day. Luckily everything went well, and i managed to get back to office for work.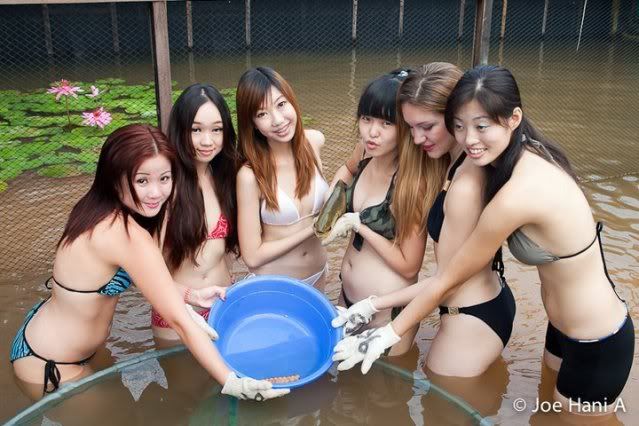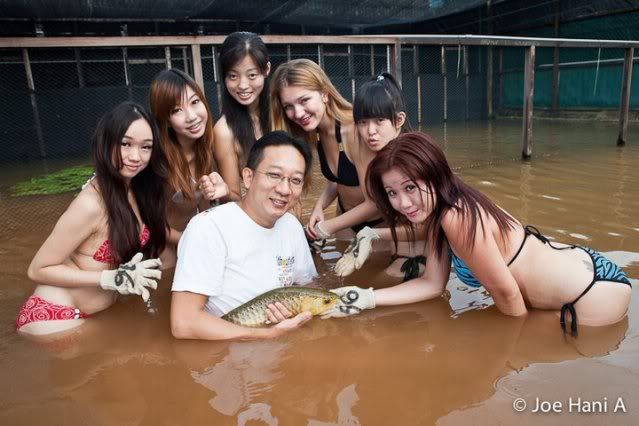 Having been working crazily as usual. Chionging from 1 job per night to 2jobs.
Stop asking me to not be so hardworking! I will stop after i reached my targetted savings.
Hard but i'm already halfway there, after all liabilities and household.
I think it's very important to have some savings for rainy days, for when you feel like a need to spend, school fees and all. I had enough of days where i need to trouble not to have enough money for rest of the week, cant spend on everything and anything. Glad i'm out of those times already.
AND I ESPECIALLY HATE PEOPLE PROCRASTINATING THEY HAVE NOT ENOUGH MONEY FOR THIS & THAT. NO MONEY, WORK LAH! WANT LUXURY LIFE, WORK HARD TO EARN TOO!
Tsk. Angry!
Results faster come out leh! I want to continue my studies!