www.DriversDeal.com
You heard of
Bigdeals, Shiokdeals, groupons
,........ have you heard of
Drivers Deal
?
Yes, its no longer your
typical food/manicure/spa/travel discount
, but for your
car accessories
!
Drivers, be alert for the amazing deals!
They even have very detailed descriptions of the product for you!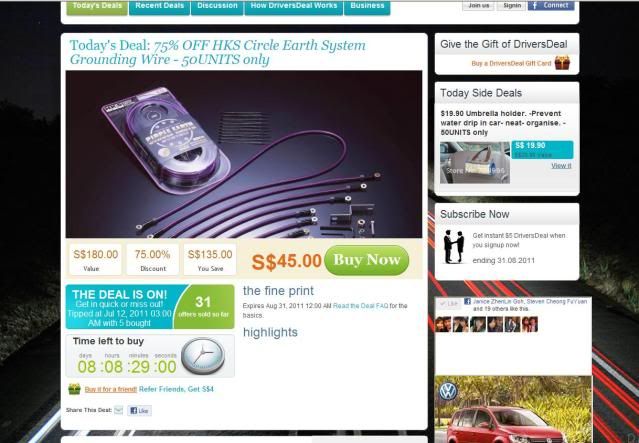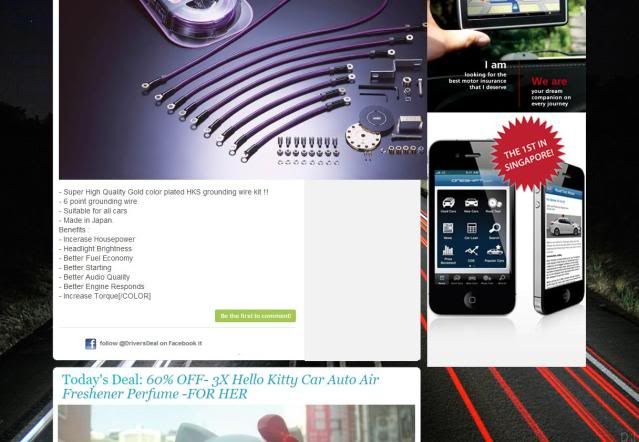 Though i am not sure of all these car thingy but friends told me you WILL NOT find this kind of prices outside. Hmmm....
But i'm only interested in this!
Hello Kitty!!!!!! Never thought such Man site will have so cute stuff right?
LOL LOL! Bimbo max!
Aiya, got female drivers one mah!
I am proud to be one of those
who change lane don't dare to change, signal on wrong direction, zam brake infront of pedestrian the number 1 most hated
female drivers :)


Eh, do click in to see see look look ah!
This is
not
an advertorial! Just purely sharing good stuff!
www.DriversDeal.com