A month ago I attended one of my relative's ROM at One degree 15, Sentosa. One of the most exquisite wedding with masquerade theme.
My all dressed up parents. Taken this at home before heading out.
We reached too early and the whole event was just waiting and waiting. Waiting for the ROM to start, waiting for dinner, waiting to end, waiting to go home.
Earlier this month, I finally did something which i wanted to do since eons ago, to get my moles removed!
I was so affected when i was a kid, till teenage i always blame those are the disruption that caused me to be called ugly, and not pretty. No matter how i tried, i look good, but not best, least with confidence.
Told mum about that and she insisted to keep those moles for it might be "good lucks" and given by god -.-
As time goes by, fewer and fewer actually laughed at it and i have already long used to it already.
Suddenly on fine day, mum randomly told me we should go get our moles removed. (ya she have moles too, but she got them removed at roadside $10 shop.)
I refused to go to the budget $10 roadside shop to let those unknown china woman to meddle with my face, went on googled and called up a few aesthetic clinic.
So, i decided on Prive since it quoted me the cheapest and staffs are the friendliest!
Chop chop advanced booked a date for consultation and.....viola! Done!
My whole family was there to support me! Hahahhaha.
I bet this is the first time i'm showing my full right profile online.
Mum insisted i should take more last moments as memotum!
Very ugly i know, but it's all over!
Numbing cream being applied which doesn't take much effect on me.
Ok, if any of you is interested in the whole process...
First i was brought into a room to take some pictures, then to Dr Karen's room for consultation.
The consultation was quite simple and fast, and decision was made right on the spot. Minutes later i was brought into the surgery room for numbing cream.
A couple of minutes later Dr Karen came in and soon she's starting to act on me!
She started to inject into 4 areas around the 2 moles, that was kinda tingling pain. And she started the laser burning on me, and checked with me if the pain was tolerable. Actually i can really feel the pain, so i requested more dosage of anesthetic to be injected, again another 2 needles poked in. By then she started again and its was painless already. She tried chatting with me the whole process but all i feel like was closing my eyes and did not reply her much.
Everything was done within half an hour!
So this is right after at that night.
Few days later,
I survived thru 3 weeks of no makeup or only eye makeup if needed.
Yupp, it's all healing now and i can be pretty all angle now!!!!!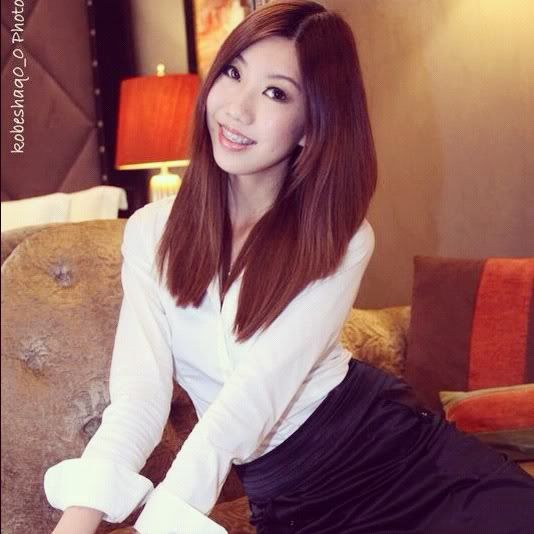 What's more happier is, I AM SAYING GOODBYE TO MY 1& HALF YEARS BRACES GIRL TITLE IN 7 DAY'S TIME!!!!
I'll blog about my journey of braces journey soon!