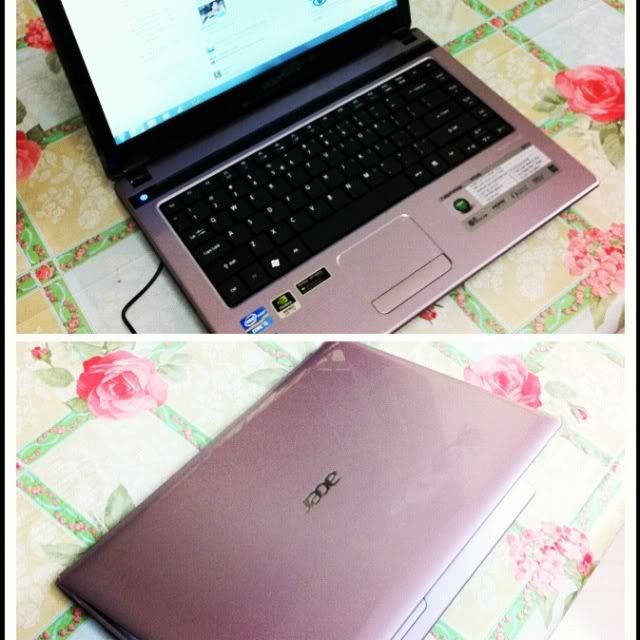 Blogging from my new laptop now!
Went over to Jurong Point to source for a laptop after my old one refused to boot.
Looked around with bf and was drifted away to desktops instead by him & the promoter, but i really don't like desktop, neither my mum would agree.
Went on to Courts again alone and saw Desmond from Acer!
The moment i saw him i was saying damn loudly, "No i don't want Acer!".
And minutes later before i realised, we were settling bill and yes, i bought Acer again -.-
Reason being he gave me a really good deal for the set with lot of freebies! Hehehehehe...
Went on a morning shoot and then to my manicure session to do my nails!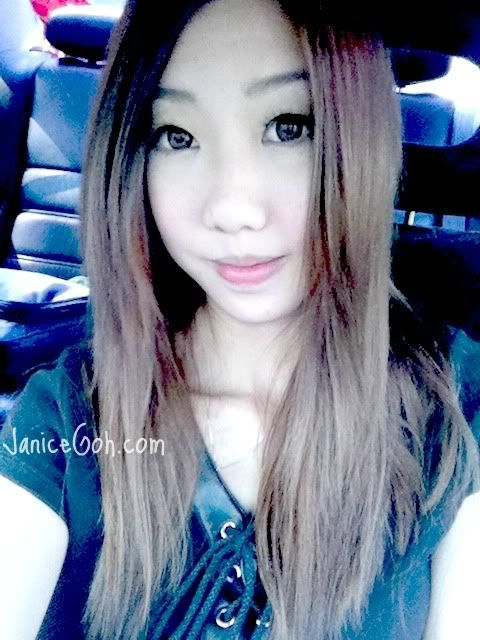 HELLO KITTY THEMED GEL NAIL !!!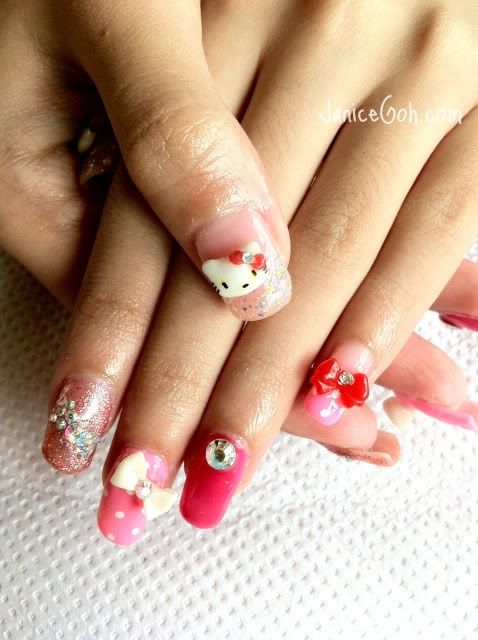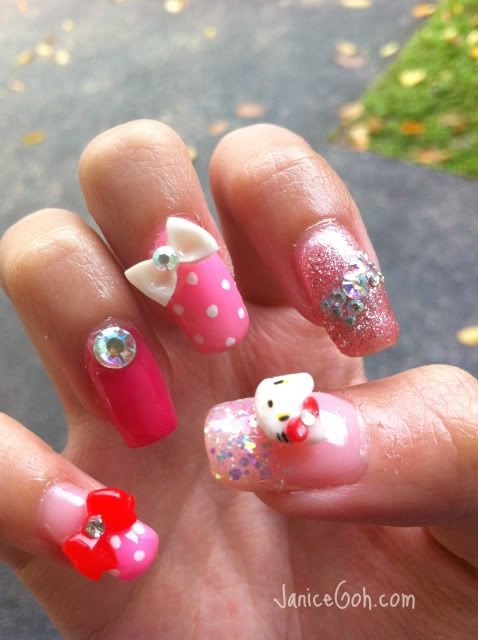 You like my nails? I designed this simply set myself!
Was so panic that i could not get a slot at most nail palour & glad that i found Venessa!
She was so patience to all my requests although she actually needs to rush off to her reunion dinner.
It is a home-based nail palour at Petir Road, super near boyfriend's place that i can pop by to do nails so conveniently now!
Did express pedicure for my feet too!
Pink bling colour with 3D ribbons to match my hand!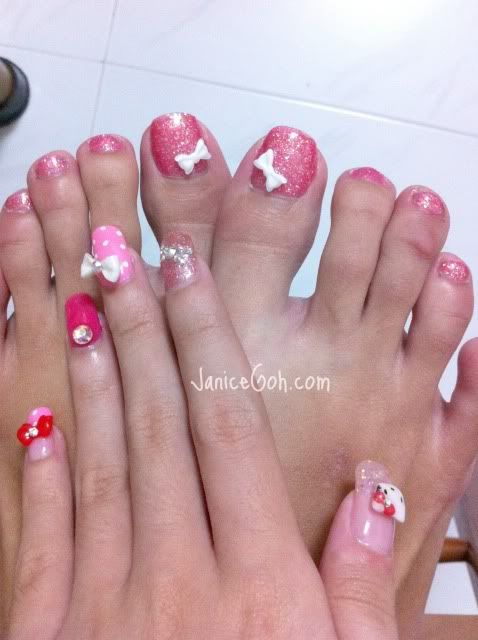 $96 for my hellokitty hard gel overlay fingers, $14 for express pedicure with 3D.
Go to
http://beautify-nails.blogspot.com/
if you want pretty nails too! :)
Popped by boyfriend's workplace to
'Tling'
him my bling nails! LOL.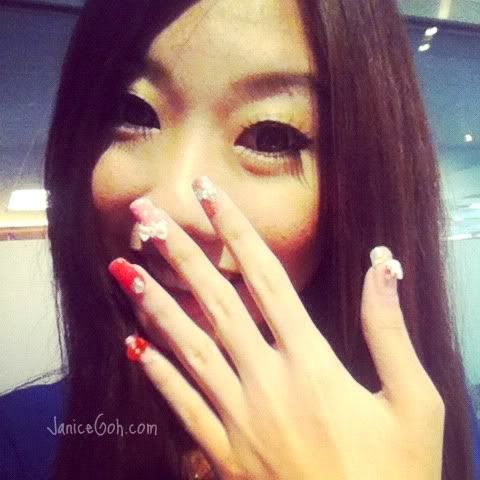 Ending the post with my 1st shoot of the year!