So happy, too happy, very happy now!
Boyfriend just pop by office to surprise me with my Valentine's bouquet & Gong Cha plum greentea !
I wasn't expecting that at all, i thought it would be just another normal day.
For the effort of waking earlier, collecting bouquet, traveling to my workplace & have lunch with me is already a significantly huge effort coming from ww, and i really really felt so happy bout it.
I know some going to say, that's not difficult at all but.... it already meant the whole world to me!
Thank you so much baby, this is a good Valentine's day already!
Boyfriend looking extremely dashing here! Falling in love with him all over again!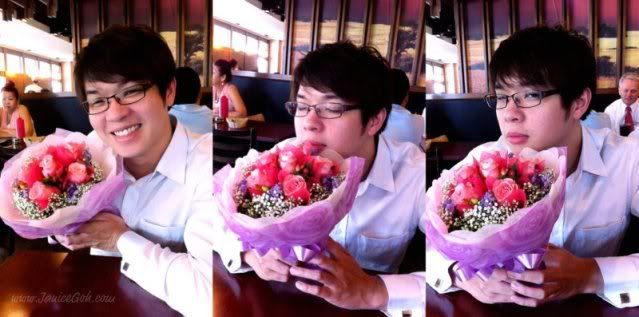 幸福的小女人 !
It's our 2 & half years anni next week! :)