Hello people, have you guys wonder what kind of Singaporean are you?
For me I always think I'm a true Singapore blood because I'm always very hype out during NDP parades, I knew so much of our SAF & RSAF stuffs due to my jobs, I read/watch the news almost everyday, and will keep updated on every General Elections.
Lastly, I LOOK SO SINGAPOREAN RIGHT!
(Only my boyfriend will insist I looked like China or Malaysian. Wtf!)
"It's My Turn" (
http://itsmyturn.sg/
) is a simple online quiz that analyses your personality to find out
"What kind of Singaporean you are?"
There are different personalities and you can choose to retake if you think that the resulting personality does not describe you well.
Go to
http://itsmyturn.sg
,
click on Sign up/Login
(you can sign in via facebook account! just so easy peasy!), then you can
click on Take The Quiz
and it will bring you to a 10 interesting multiple choice questions!
So that was me trying out the quiz!
Hahahaha. Took the quiz twice and these are my results!
Take It Easy Singaporean
, and
Patriotic only on National Day Singaporean
.
And both results are totally of the same decription of me.
2 or more kids, yeah!
I know how lonely it'll be as the only child.
Classic Singaporean, yeah!
I singlish, mandarin, hokkien, canto all no problem.
Knows how to enjoy life especially food, yeah!
I can really eat & I don't give a heck about my weight.
All work no play dull boy, sadly yeah!
So true. I will seize all work opportunities given, and plan my day fully just for work.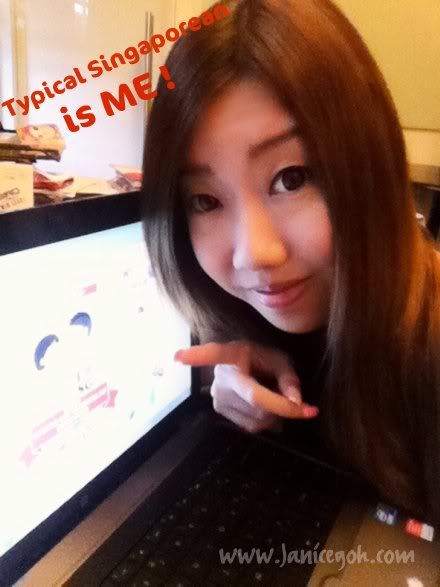 You all should go try it!
There are also activities going on that you might want to check it out!
Show you 2 more of true blue
#SgGirls
!
(that's kinda wrong i know.)
Ending this entry here, bye!