Pretty heels and Bags is definitely every lady's soft spot!
Especially when ladies apparels are so much cheaper then guys, it just give us more excuse to shop!
I am the type of girl who love heels, buy super high heels, but always wearing my flats around. Lol.
All the items are below $30 ! Cheappppppp!
Ok, good things are meant to wait. It is a preorder spree so items will only arrive a week or so after preorder closed.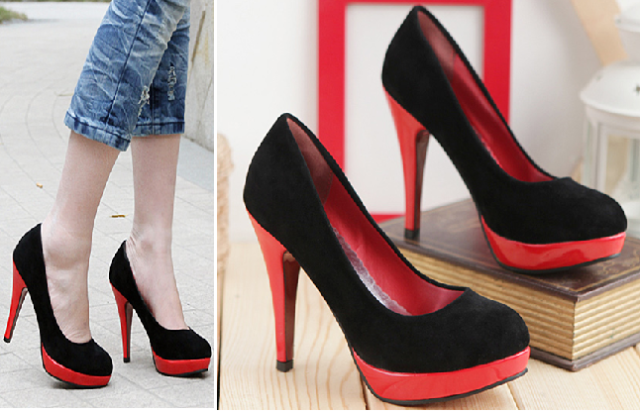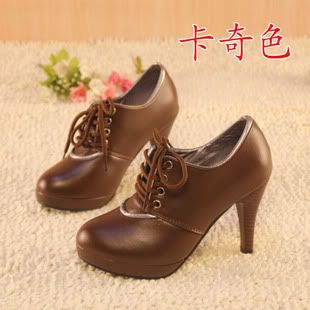 I choosed this frill wedges in black!
So love the red one but i think i better get the more conservative colour to save myself some trouble matching my clothes everytime.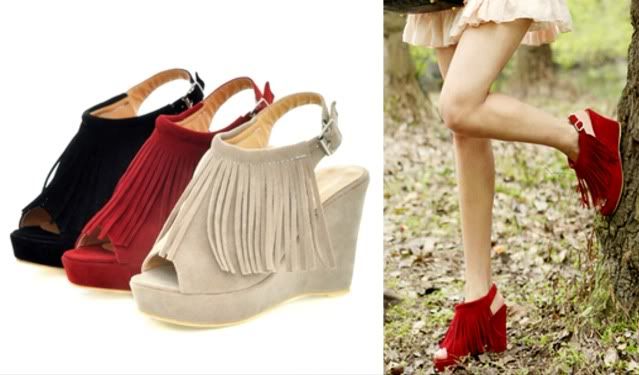 Can't wait to wear and show you girls the pair i've ordered!
To make sure you receive your heels & bags in good conditions, they have meet ups at almost everywhere of sg with a very minimal top up fee! Purchase more than $50 to enjoy a free make up item :)
It is a relatively new blogshop so really need your support alright!