Some of you might already know, i made it as one of the FHM Model 2012 Top 10 !
This is the good news that i'm saying about!
Didn't really want to reveal it at all as everything was crappy on the photoshoot day last week.
The shoot falls on my exam week & I am heading there with a 1 week never sleep face with all the stressful pimples. Bad skin days (complexion is still bad now, hadn't recovered) makes everything just bleah.
On the fine morning upon receiving the comfirmation on being shortlisted as the Top Ten, I just couldn't believe my eyes. I swear first thing came into my mind was: "They send wrongly is it?!"
And after a few conversation with the production crew & making sure they acknowledge me as Janice throughout, I finally accepted that it was me! But till now i still have doubts thinking that they might want to contact the girl beside me during the casting (fellow model with hot bod & pretty face) but they noted down the wrong name instead.
Hahahahaha.
But now, everything is finalised! And I am really happy!
Though I did not do well in the shoot & video, and I know myself I do not have the big boobs calibre to win, I am still damn proud to be in the Top Ten.
Our interviews and photos are up on XinMSN !
[CLICK] Check out this great MSN video: Meet 5 of the Top 10 finalists for FHM Models 2012!
[CLICK] FHM Models 2012: Top 10 babes unveiled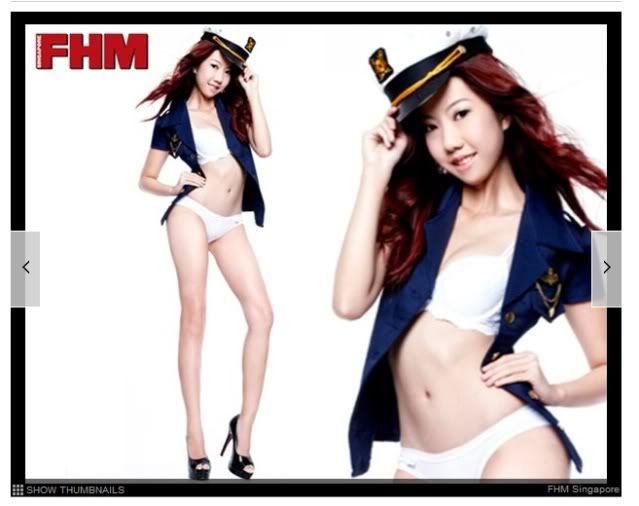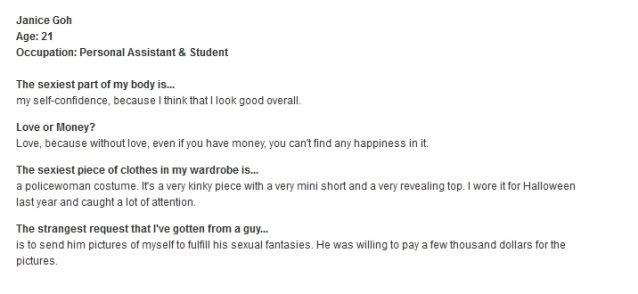 Meet-the-people session will be on this weekend, Saturday 2.30pm & Sunday 4.30pm at Bugis Junction!
We will be doing swimwear catwalks & playing games with you people! There will be public votings as well!
See you guys tomorrow!