Hi people!
I attended my virgin event from
Omy.sg
last weekend! They was nice enough to invite me to a
Crocs
fashion show!
Honestly, my impression for
Crocs
is definite negative in the past. I would just deem anything from
Crocs
to be the 'one hole one hole' shoe. Haha!
So i decided to give them a chance & just go for the fashion show to prove me wrong.
And surpringly, the new
Crocs
designs are so not 'one hole one hole' anymore! They ventured into wedges, sandals, flats, pumps & even sneakers!
Pictures was quite badly taken as i am not sitted at a favourable angle, so only choose to post the best few!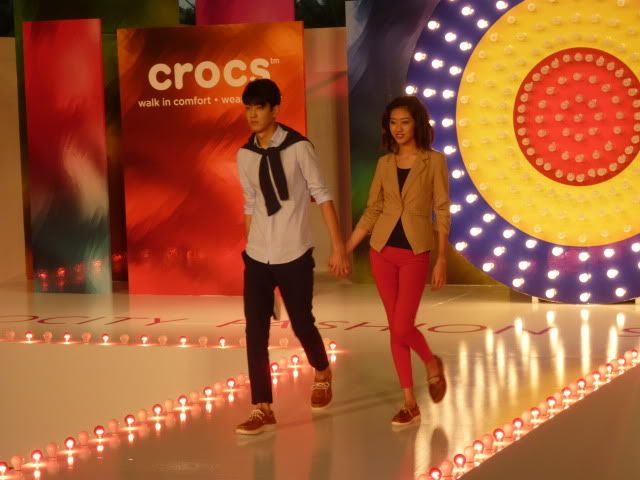 After the show, we
hiao
bloggers went up the stage to pose, pose & pose!
(photo credit:
onlywilliam.blogspot.com
)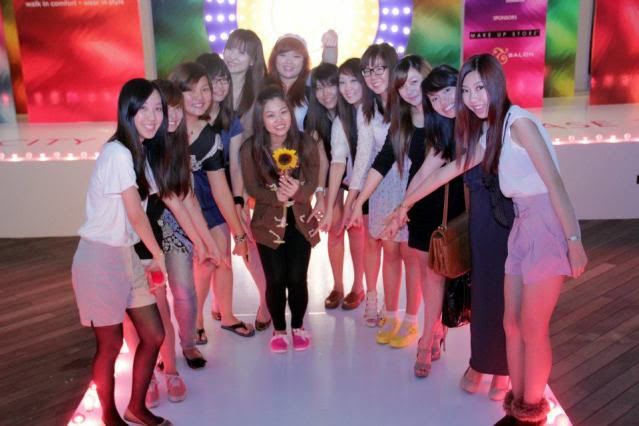 And
Crocs
is so nice to sponsor me a pair of shoes! We can choose any pair we like in the stores. I'm so spoilt for choice!
Hot pink [checked] Flats [checked] Comfortable [checked]
No doubt, i'm sold for this pair of HOT PINK SNEAKERS!
This was also the pair that the lady emcee wore during at the fashion show!
Ok, i'm wearing it for consecutive 4th day already! Totally loving how comfortable & soft the interior sole is!
WALK IN COMFORT, WALK IN STYLE !
Readers, if you are worrying about which shoe fits you, you just need to download their app Crocs Mix&Match on your iphone/andriod phone & 'try on' the Crocs virtually! It's really fun! Go try!!!!!
You have chance at winning a total makeover package valued at USD8,000 just by telling us why you need the makeover! Go to the New Crocs New You website,
ncny.crocsasia.com
, and in 500 words or less, tell the world why you deserve the ultimate makeover. One finalist will be chosen from each participating country. If you are chosen as a finalist, you will be awarded with S$6,000 shopping spree vouchers with a professional stylist. Once you are chosen, share your story with your friends and ask them to vote for you! If you have the most votes, you and a guest will receive round trip tickets and accommodation in a city of your choice*. You will also be sent on a shopping spree with a recognized beauty and style expert. They will then whisk you away to a salon where the New You transformation will begin.
*Terms and Conditions apply.