我的读者大家好,你们准备好 《靈​聼》 了吗?
Shaw Organisation, omy.sg
and
Merelion Pictures
cordially invites me to the Press Screening of
《靈聼》 Ghost on Air
, starring famous deejay
Zhou Chong Qing, Dennis (周崇庆
) on the eve of Labour Day !
Partner of the day is Mummy!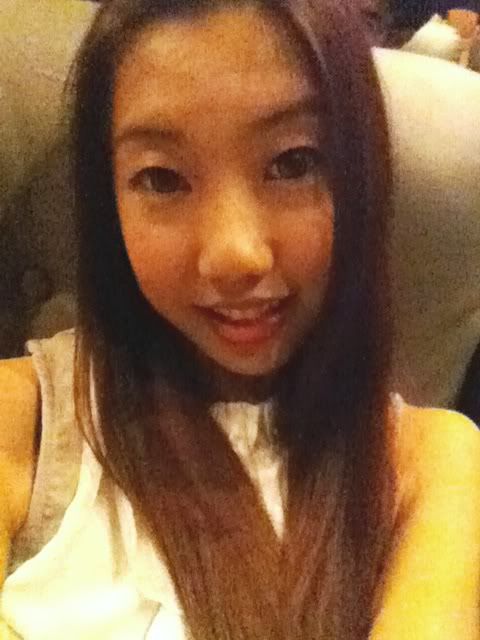 Synopsis

A Radio DJ driven to desperation, resorts to telling ghost stories on air, but what if the stories were all not fiction?

"Ping Xiao, a two time "Most Popular DJ" award winner, is suddenly robbed of his successful morning show slot. Jealous at seeing a younger DJ taking his place, he forces himself to conquer painful recurring memories of his deceased girlfriend and tells the ghost stories that was written by her on air. With each painful memory he endures, he regains a small step to his superstardom. However, as he is about to claim his reward, he begins to realize that the stories were not works of fiction, and maybe it wasn't him telling the stories all along…"

"两度"最受欢迎DJ"的品孝,失利被调到了午夜班。眼红年轻的新人取代自己的位子,他迫不得已回忆起与已故女友的点点滴滴,在空中述说她生前所写的灵异故事。强忍着内心一阵阵的痛,他一步步地夺回自己所失去的。然而,正当他要坐回巨星的宝座時,他赫然发现他所述说的灵异故事并不是虚构的…

也或许一直在讲鬼故事的并不是自己…"

Running Time : 78mins
Release Date : 17th May 2012
Spooky, very! I am not a horror movie people, though i love to drag people to watch with me and half the time i will be covering my eyes with my hands!
I can say this movie is not the typical movie that is very 'localized', if not for DJ Zhou Chong Qing i doubt you will feel that it's a sg film. It's a very down to earth plot.
The local movie director, Cheng Ding An was there to meet the bloggers and shared about some of the makings of the film, and of cos the spooky happenings! This is his second film by the way, his first film was
Kallang Roar
! Familiar huh! Haha.
Everyone should go 《靈​聼》 on 17 May 2012!