Had the busiest week 2 weeks ago. Worked for Profitters as their wine ambassador.
It was a consecutive 2 days job but different event.
Rushed down from office for the 2 days.
So i met this stalker on my way to Shaw House! I AM NOT BEING BUAY PAISEH HERE, IT IS TRUE AND I CAUGHT HIM RED-HANDED.
This man, looked mid 20s actually followed me all the way to my work location! I did not notice where he stalked me from, but by i noticed it was from Wheelock's underpass all the way. I knew my location was at Shaw House cinema, but because i am early & i noticed his following, i purposely walked into back of Shaw House, where last time there used to be macdonald. It is renovating now therefore it is kinda empty there and no other shops you can actually link to. So i purposely
zam brake
& made an immediate turn. Nobody & no shops at that corner but this guy is just 1metre behind me. Ok, so i purposely walk out to the another Mcdonald which is located right outside Shaw House, stopped and randomly replying messages on my phone. I wasn't waiting for anyone or wanted any Mcd, just wanted to see his reaction. So he quickly get him phone out and act as if he is using too, 2 metres beside -.-
Nevermind, i went into Shaw House, took the 2 flight of long long escalator and you know when there is intersection of up & down escalator, there will be this reflective mirror by the side of escalator right?
I saw this same guy again, just 2 steps behind me. So i stared hard at him the whole long flight of escalator at least a good 10secs! Come on!!! Where got people stalk someone stalk until so fail will kanna caught one!!!! And the ultimate thing was, it is the Gala Premiere event, so the whole Shaw House is actually booked by and there are gantrys and all to get in. So he was stunned because other then working personnel were there early, there are no other outsiders except him, & everyone just gave him the weird stare!
It's a trap! Hahahahahahaha.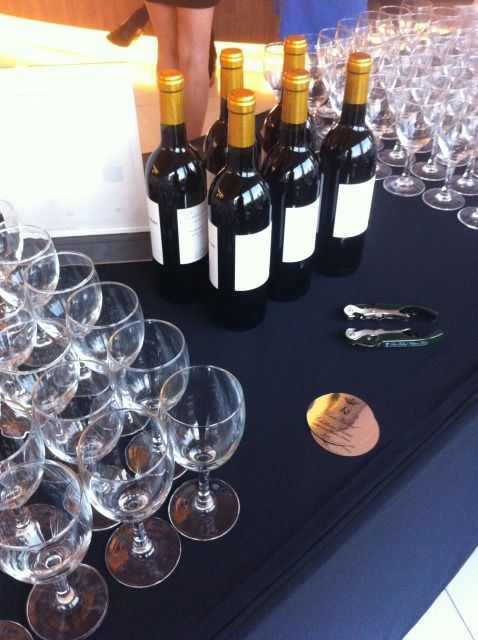 So coincidental, i'm working for
Ghost On Air
again!
Remember i blogged about the movie review ? 你们 <<灵听>>了吗?
My partner for the 2 nights, ZiYin ! A very chio babe who doesn't need much make up!
I'm jealoussss!
Super lots of Mediacorp actor/actress went to support the local production!
Almost half the Mediacorp was there. And they are nonetheless chio & handsome in real life lor!
Day 2, on my was to RWS !
With ZiYin again!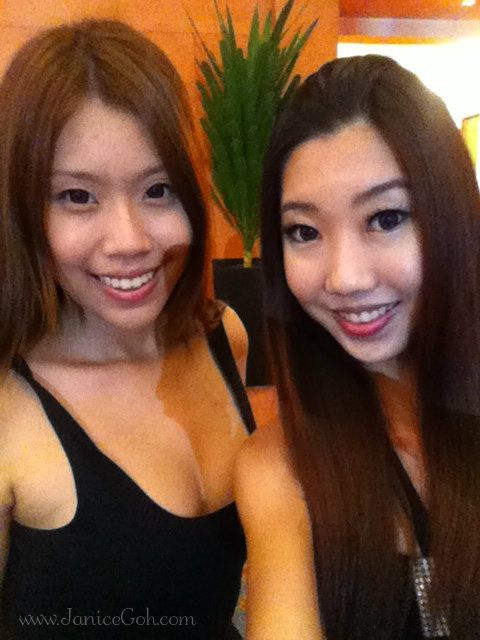 For
Marketing Magazine
's D&D !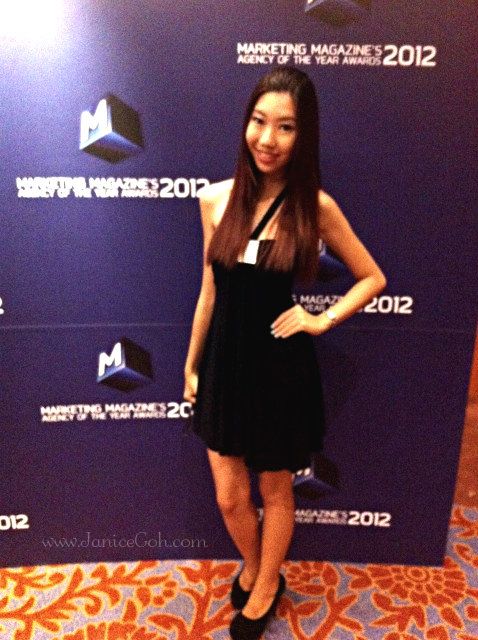 We get to print our pictures! :)
On the same week one of the nights, I was at club Nana for usual night job.
Can you believe that was my 2nd time to Nana only! It used to be a 'dirty' place which only suited the men, but the whole concept changed to at least much more pleasant now.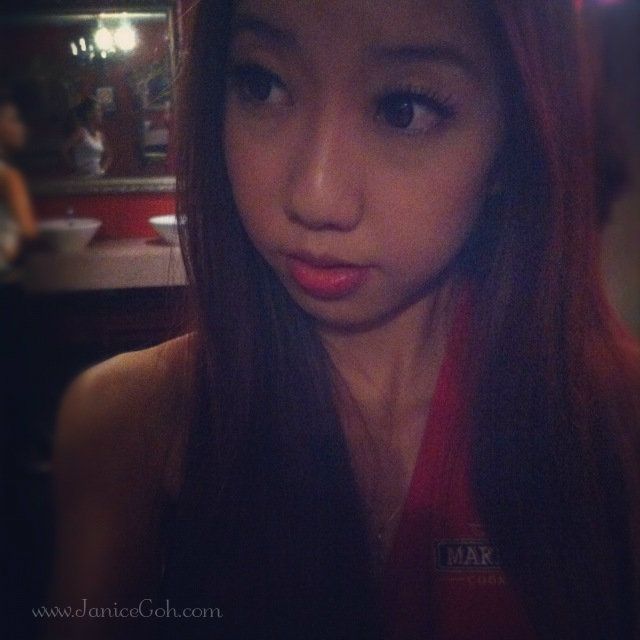 And just that morning i was tweeting saying that I find the Burglar Kitty ugly & feel like slapping it,
i received that kitty from bf that night! Hahaha. He said he was quite sian-ed when he saw my tweets!
LOL LOL!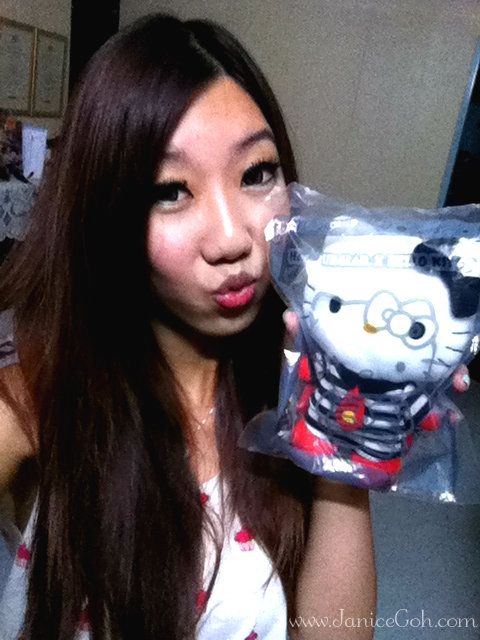 Then we decide to head Mac again to get one for him too!
Cute boy always like the act that 贼头贼脑 face!
Haha! Bye!