Had a short Mother's Day lunch during the exact Mother's Day :)
So basically is, the night before we was saying NOT going for Mother's Day celebrations anymore, and i was on my nightjob till it was 3plus 4 midnight when i went to bed.
Then this woman suddenly start shaking me up at 10.30am shouting how unfillial i am don't wanna celebrate with her..... blah blah.... when she was the one calling it off the night before.
OK FINE. I woke up feeling irritated and reason it out with her. And she continue whining that the buffet timing going to over soon lah... blah blah... when there was about 3hours to end of buffet timing.
Dafug?!
So that explains her very foul face here. LOL.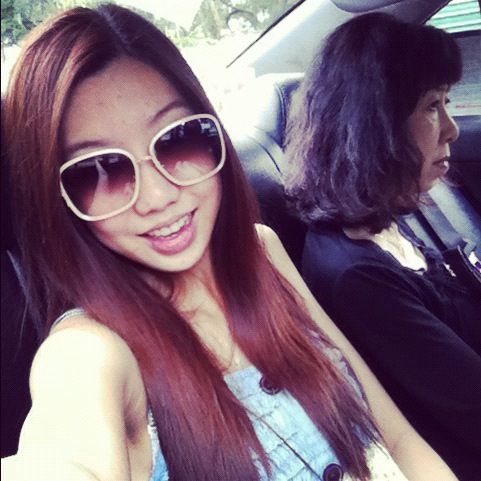 She then suggested to invite her Sis along last min, so we got to wait for my Aunt to rush back home from somewhere else before we picked her up from her place.
Time spent waiting for her sis = shorter buffet time = perfectly fine.
Tell me about it!!!!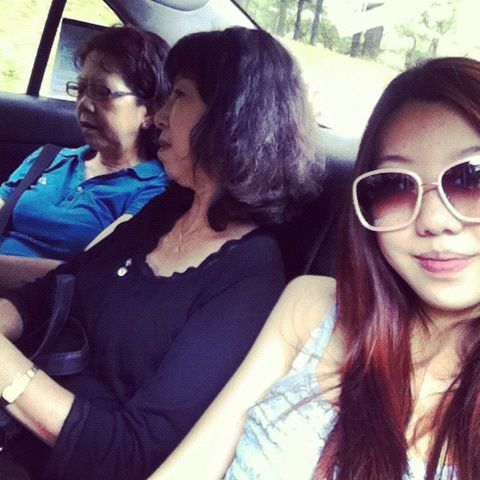 'Family portrait' with my Aunt here.
Damn, don't judge my papaya face here.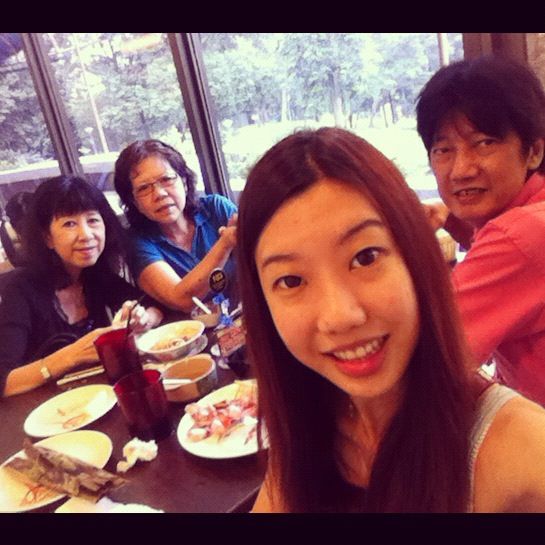 Sakura took photo of us & developed a complimentary copy for us! So cute!
Ok, you probably can't tell but i'm a very emotional person towards my family.
I got so pissed by them or i would also 'lecture' them in a way how to teach children nowadays.
I know i am be so ill-mannered by doing so but i need to voice out for myself too. They are still in their 60s thinkings! So everytime after quarreling with my parents/ being scolded i would cry myself in the bathroom.
I still love them for their good upbringings, that i might be a lil playful but not being the worst child now. They made me learn how to be independent, how to make my own living, how to bring home bread for the family.
Thank you mum & dad. I love you, and i know you both love me too.
Went off to NailSuite to get my nails done at cityhall. Damn atas place, parlour is right at hotel lobby.
Choosed simple Tiffany Blue without any designs on cos i'm not sure whether FHM needs clean nude nails again.
Walked pass Canele and their macaroons is a must-buy!
Actually i don't really like all their flavours, only certain. Bakerzin is actually more to my taste bud!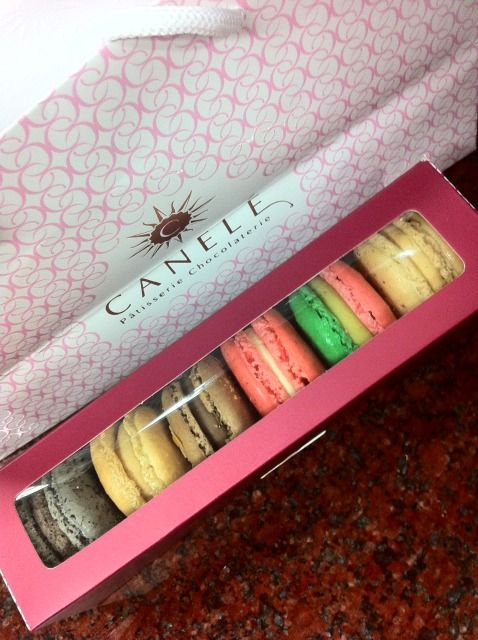 Went over to look for bf at the salon. And that hairstylist was praising i smile very sweet leh!
Made my day especially when i'm without makeup, confident booster! LOL.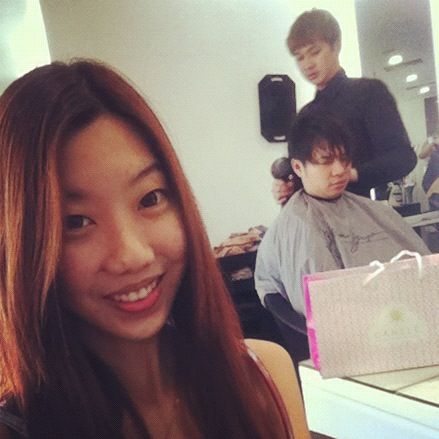 Hahaha. Random.
I actually have a Weibo account one year ago but i seldom tweet there.
To think thick-skin-ly my occupation there is 'model' . Damn!
But their themes are sooooo cute please!!!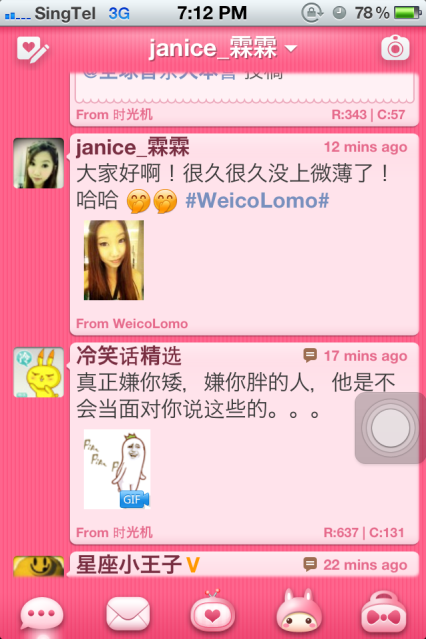 So i uploaded this pic, trying to look like how their cheena model self-pic. Ok but i don't even look as chio as the tiongs. I can just forget it.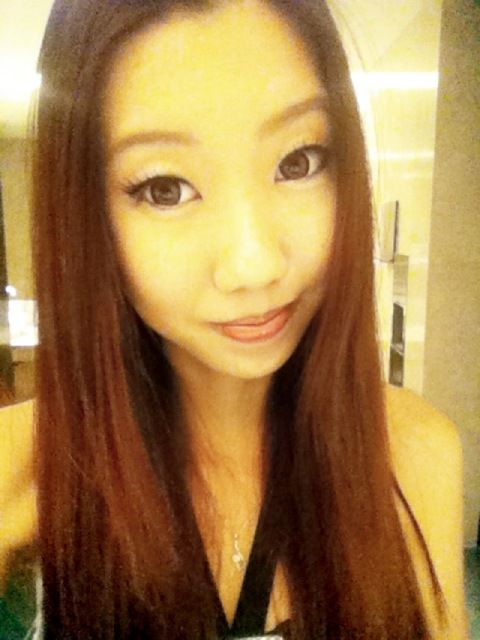 That's all for my short updates!