I've been anticipating to receive my sponsored parcel from
Secretive.sg
, and finally receiving it the day before!
You know why? Because i know i will be receiving
Hello Kitty Strawberry Perfect Hydrating Mask
!!!!
I must say
Sexy Look
is very smart! They know most girls are Hello kitty fans, and for girls we won't hesitate to get anything that hit our soft spot! So they actually launch a few series of Hello Kitty So-Lovely Skin Care which consist of a facial cleanser, lip balm and last but not least,
Sexylook Hello Kitty Strawberry Perfect Glowing Silky Mask
having even cuter packaging each time!
Hello Kitty So-Lovely Series
is best known for its perfect hydrating care for your skin and your delicate eyes of course!~
Awwww.... Too cute!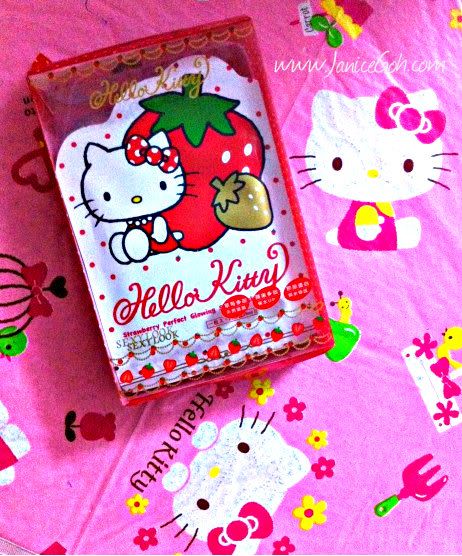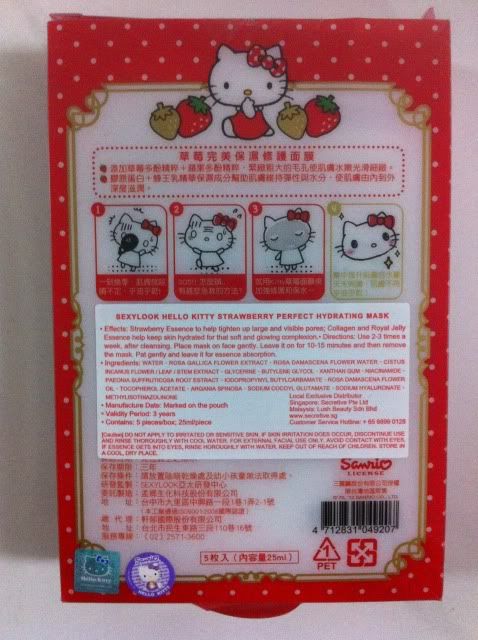 J's tip number 1: Place your mask in the fridge a night before you intend to use it! The cooling effect is so shiok, and coolness will close up pores! *But do not leave it in the fridge for too many days, the essence will actually 'dry up'.
Before masking,(redness after my routine exfoliate)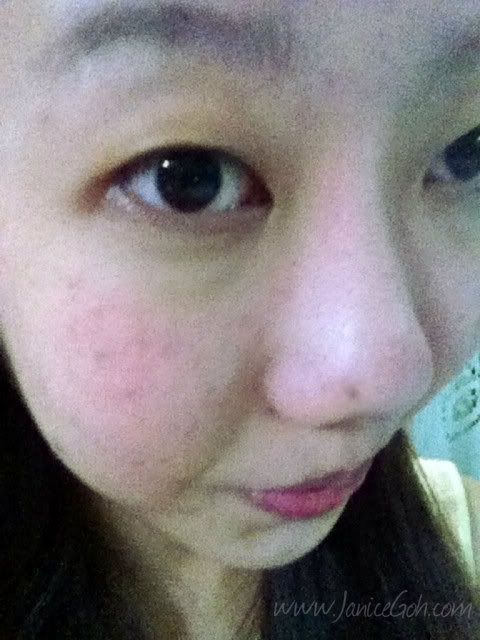 As usual you will be surprised with the amount of essence in the pack, very generous amount to make sure the whole mask is well soaked with the essence and i can even use the extra bits on my arms.
J's tip number 2: Do not waste the excess essence, do not 'top it up' to the face mask anymore as usually what is soak at the mask is more then enough for the face, instead, apply it on your arms, elbow and knee cap!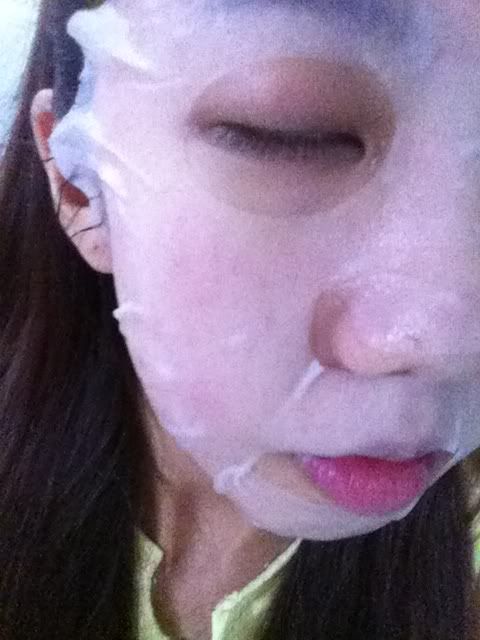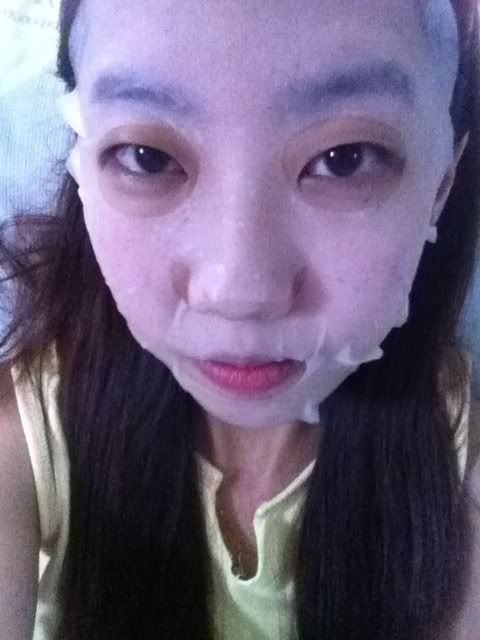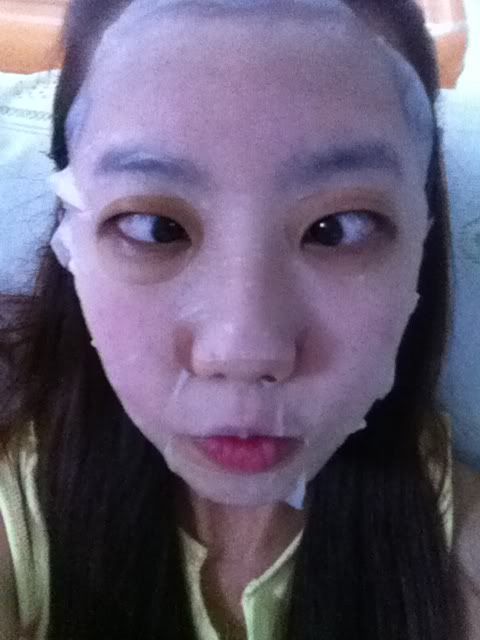 I leave it on my face for 20mins! The mask is so enriched with the essence that it is still as watery as it was applied on when on the time check of 15mins. So greedy me decided to give it a 5mins extra for my face to absorb the maximum!
After masking, (smoother and glowing)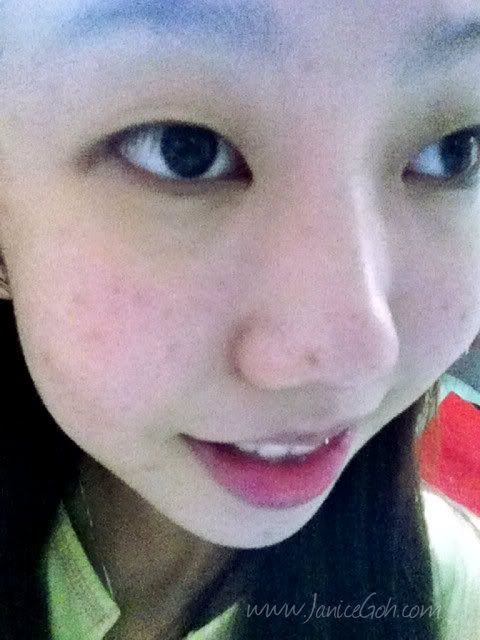 J's tip number 3: Do not waste again! If the mask is still wet, do wrap it over your hands & use it as hand mask for a good 5-10mins while letting the face fully absorb the essence left on face before washing it off.
Personally i love the very light Strawberry scent on this mask! It smells so sweet yet not too stong, making the whole masking experience a very relaxing one. The sheet mask is very thin, and i feel it's better thinner so you can really feel the mask 'sitting' on every area of the skin.
With just one use, i have already feel that my skin is much more hydrated & moisturized, and has the glowing effect! If you are wondering, my face skin tone is at least 2 to 3 tone lighter than my neck or body. I am so fair for my bare face that i looked damn pale if i don't make up, and i got to buy darker shades of foundations to match my neck & body colour. Not that i have noticed about the tightening of pores yet, i can't really feel it and see it through naked eyes, but i'm sure the effect would come by very soon on my following masking routine!
Do grab your pack of Sexylook Hello Kitty Strawberry Perfect Glowing Silky Mask at selected Watsons stores, retailing at $10.90 for a box of 5's.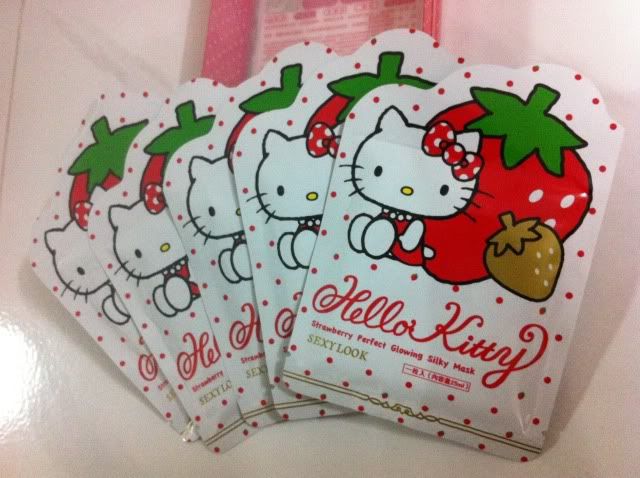 Thank you
Sarina
, my secondary schoolmate, as well as the person behind
Secretive
for the kind sponsorship! :)
Next review on
Lovemore Electric Ore Peptide Duo Lifting mask
, stay tuned!