Hi girls,
I'm here to intro new masks to you again!
Love More Electric Ore Peptide Duo Lifting Mask
was sponsored to me with the courtesy of
Secretive
!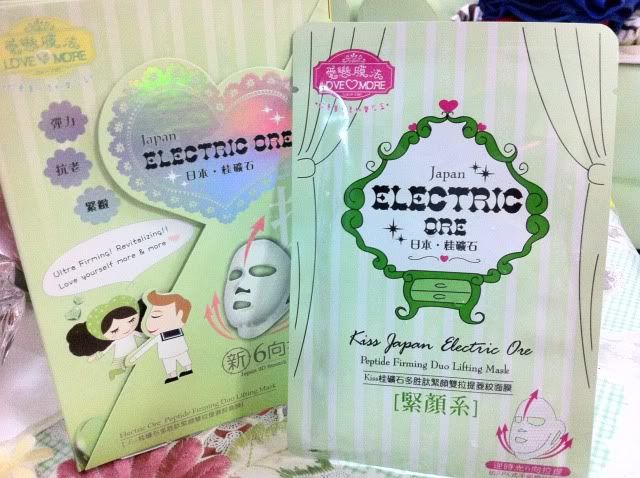 After a long work day (my job requires me to be in thick make ups), all i wish to do is to remove the cosmetics on my face and relax!
Love More Electric Ore Peptide Duo Lifting Mask
, so what does this mask helps in?
I'm sure you girls have already noticed the masks which has 'ear hooks' in the market. But
Love More
now has this Duo Lifting mask that you don't only 'hook' the mask by the side onto your ears to make sure it does not drop while doing your stuffs, it also comes with another set of 'hooks' from the chin up to the ears! Which means the mask will actually 'wrap' over your chin and neck upwards against the gravity for the firming effect!
I know, by reading you might not understand me, so let me show you with the pictures illustrations!
So this is how the mask look like when taken out.
And when it is on the face.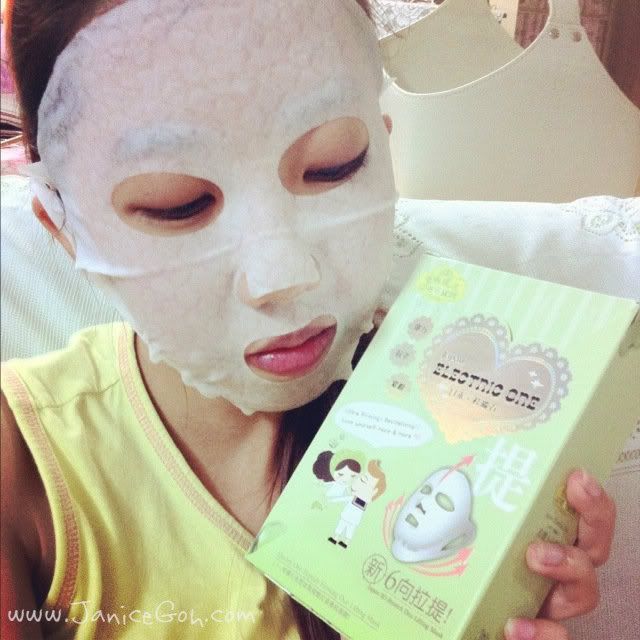 So this is how you should wear it!
The diamond-checkered mask is actually shaped for gravity defying. The additional 'hook' is to make sure the chin & neck is also properly be taken care of. You don't only take care of your face, but neck lines looking like a 40 year old aunty right?
Immediately 'hooking' on the bottom 'hook' i can feel that the whole face is actually tight, that's the effect of firming. I can easily move around doing my stuffs yet no messy essences dripping.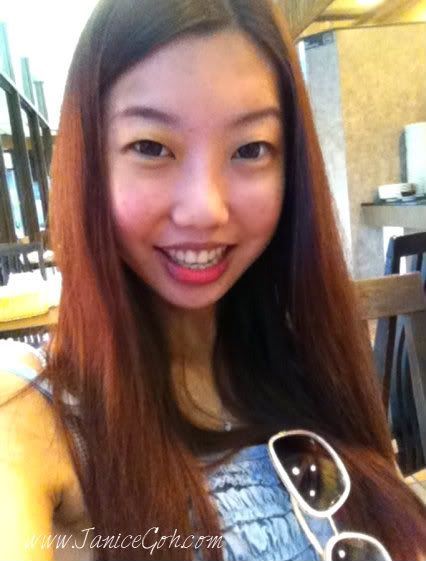 Happy girl! Heading out naked face is not a problem for me!