Miss Scuba International Singapore
event held on Saturday & Sunday at Bugis + (formally Iluma) !
I was there on Sat, while half the other girls on Sun.
Was there for an hour in the noon, a meet & greet session with the public!
All i can say is we have more photogs there then the right targeted groups. We're giving out our booklets with our photos to invite them to our final party :)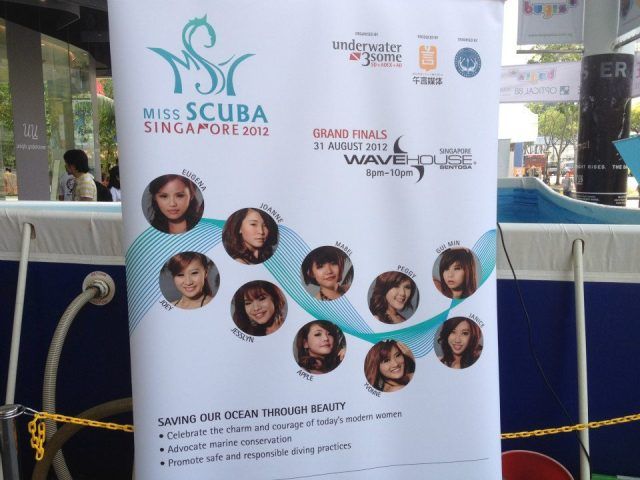 ADEX
actually set up a mini diving pool there to let people try-dive! So damn cool right!
It is definitely cool to dive in the publicly at town! I would have gone down the water if i were not to have a full day programme after the event :(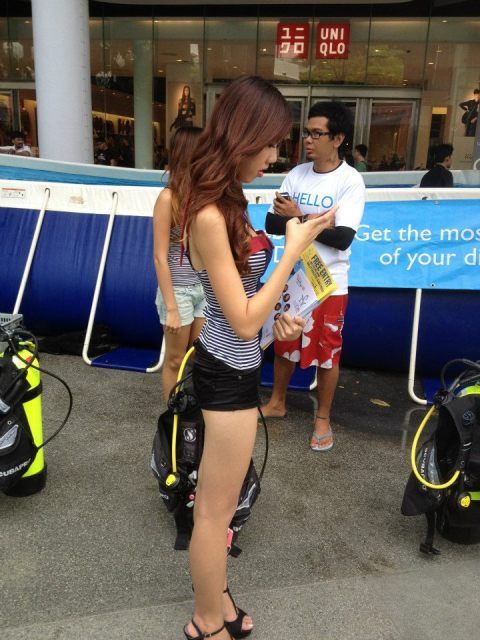 Come support us at WaveHouse on 31st August, 8-10pm !
It will be a fun party!
Photos credits to
Thomas
&
Melvin
!